AccuMed Technology Solutions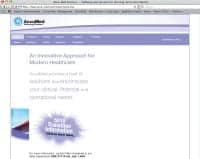 AccuMed Technology Solutions, Milford, Ohio, provides a variety of integrated software solutions, including its Connections Therapy Management software, which offers a Web-based platform designed to allow for access from any computer connected to the Internet to real-time analysis engineered to analyze and display variances with every treatment minute entered or planned, and other features tailored to optimize business and clinical practices for health care and wellness providers of the elderly, while enhancing regulatory compliance and profitability. The company also works alongside its parent company Omnicare Inc, to serve residents in long-term care facilities and other chronic care settings.
---
Active Innovations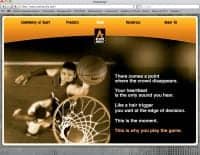 Active Innovations, a division of Active Ankle Systems Inc, based in Gardner, Kan, aims to provide customers with high function foot and ankle products engineered to assist in healing, protecting, and preventing injuries in athletes. The company's product line showcases a range of rigid and lace-up braces. Rigid braces include the T1, T2, and Volt. Featured lace-up braces include the Power Lacer, Excel, AS1, EZ Lacer, and Direct Kick. Active Ankle's all-sport ankle supports are designed to accommodate athletes at a variety of competition levels, from high school, club, collegiate to Olympic. Active Innovations, a division of Active Ankle, places a centralized focus on the medical market, marketing foot and ankle, as well as hand and wrist products, for purchase through medical distributors.
---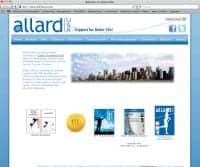 Allard USA Inc
Allard USA, headquartered in Rockaway, NJ, is a wholly owned subsidiary of Helsingborg, Sweden-based Camp Scandinavia AB. The company works with O&P facilities and medical professionals to provide orthotic solutions engineered to improve function and quality of life for individuals with physical challenges. Allard's product line features braces and orthoses, which include the ToeOFF family of products such as the Ypsilon, ToeOFF, and BlueRocker, and the KiddieGait. The company's Web site has incorporated extensive information about its orthotic devices, offering online video presentations that outline features and benefits of each product as well as instructions for both patients and professionals.
---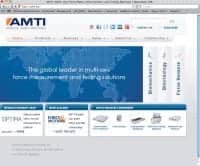 AMTI
AMTI, Watertown, Mass, offers a product line that includes force plates, force sensors, multi-axis testing machines, instrumented equipment, and a variety of software and amplifiers. Details about the company's new force measurement technology, the Optima Human Performance System (HPS), appear on the Web site. Optima HPS uses AMTI's new optimized strain gage technology to provide extremely high levels of accuracy. The accuracy of each Optima system is verified through a proprietary precision calibration that takes up to 4000 measurements throughout the platform's entire rated capacity. A force plate, signal conditioner, calibration certificate and cabling compose each Optima HPS.
---
Aquatic Access Inc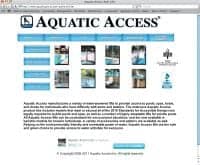 Aquatic Access Inc, Louisville, Ky, provides customers with an extensive product line of water-powered lifts for access to pools, spas, boats, and docks. The company markets a selection of lifts engineered for use with in-ground pools, above-ground pools, and custom designs. Accessories for lifts, such as headrests and seat belts, are also available. The firm offers the Model IGAT-180AD, a user-operable lift for in-ground pools, entirely above the deck to accommodate pools with covers. An "ADA Advisor" on the Web site provides in-depth information regarding the Standards for Accessible Design and links to specific Aquatic Access ADA models. A price list is also online, as well as a pool and spa dimensional worksheet that provides the company with the dimensional information required for all product installations. Important information about compliance and tips for choosing the appropriate lift also appear.
---
ATG Rehab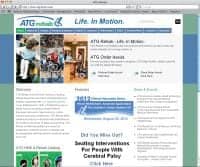 Complex rehabilitation equipment provider, Rocky Hill, Conn-based ATG Rehab, is HQAA accredited with 59 locations to service customers. The company markets mobility and seating solutions including power wheelchairs, manual and lightweight wheelchairs, adaptive seating, standing and positioning frames, portable ramps, specialty ambulatory and toileting aids, as well as specialty bathing aids. Features on the company's Web site provide customers with client and clinician order assist reports, as well as downloadable documents, including an ATG Corporate Brochure and product sales sheets, encompassing accredited delivery for PALS and a point and click order status. The site also offers customers a comprehensive list of links to ATG's product vendors and a list of payment options that outline general categories of insurance or payment. The firm also offers customers value added services and wheelchair repair.
---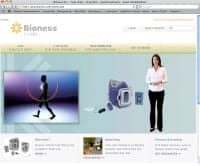 Bioness Inc
Valencia, Calif-based Bioness markets medical devices designed to benefit patients with stroke, multiple sclerosis (MS), traumatic brain injury (TBI), cerebral palsy (CP), and spinal cord injury (SCI). These devices include the L300 to assist foot drop patients in improving gait; the L300 Plus for thigh weakness, which features a thigh cuff to allow patients greater control over bending and straightening the knee; and H200 Wireless for hand paralysis. The company's Web site features user instructions for each product in addition to a complete library of resources containing user guides and product brochures. The site offers online tools including a facility finder and Medical Supplier Standards.
---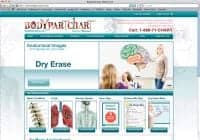 BodyPartChart
BodyPartChart offers peel and stick, oversized, dry erase anatomical images sorted by discipline and system that can be applied to the walls of waiting rooms, classrooms, examination rooms, and used for consultations. The firm also markets a range of signs and showcases its products' utility as teaching aids and patient education aids. Visitors who log onto the site receive a preview of the company's top selling products. The company also offers customers a list of potential customization available for purchase, including company logos, way-finding signage, legal notices, and procedural directives.
---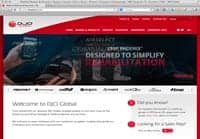 Chattanooga, a DJO Global Company
Chattanooga, a DJO Global Company, Vista, Calif, offers an extensive line of products that include muscle stimulators engineered to treat skeletal, muscular, neurological, and soft tissue disorders. Each of the company's rehabilitation products aims to enhance treatment outcomes in hospitals, clinics, and home settings. The firm's Web site provides information about its latest products, including the Moveo XP mobile exercise platform and Vectra Genisys electrotherapy devices for ultrasound, shortwave diathermy, and laser therapy. Product manuals and patient education materials are available at the site.
---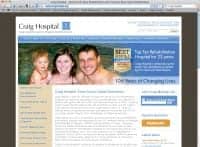 Craig Hospital
Craig Hospital, based in Englewood, Colo, cares exclusively for patients with spinal cord and traumatic brain injuries. The hospital's in-depth research, programs, family inclusion, and real work training skills aim to provide the most successful outcomes, independence, and productivity for its patients. The hospital has been federally designated as a NIDRR Model Systems Center for SCI and TBI, and for 23 consecutive years Craig Hospital has been ranked among the Top 10 Rehabilitation Hospitals by U.S. News & World Report. In 2011 Craig Hospital opened The Peak Center, a model wellness and fitness program. The Web site provides information about patient and family services, occupational therapy, and driving and adaptive transportation.
---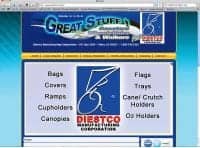 DIESTCO Manufacturing Corp
DIESTCO Manufacturing Corp, Chico, Calif, aims to create quality, innovative, and functional products that are made in the US. These products include armrest bags, seatback bags, equipment holders, trays, threshold ramps, and other products designed for use with scooters, wheelchairs, and walkers. The company also markets reflective tape, designed to enhance safety and visibility when applied to armrest and seatback bags. DIETSCO Manufacturing Corp's Web site provides order tracking, and offers access to a comprehensive resource of authorized DIETSCO dealers. Information regarding rehabilitation product parts such as part number, description, and dimensions is also available.
---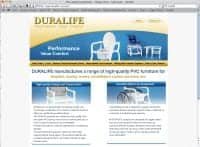 Duralife Inc
Duralife Inc, South Williamsport, Pa, manufactures a variety of PVC furniture for hospitals, nursing homes, rehabilitation centers, and home use. The company offers the Duraglide adjustable level glide bath/commode transfer system built for use with any standard tub. Duraglide has swing-away arms and aims to eliminate the need for heavy lifting or awkward transfers. The Web site provides descriptions, images, and other information about the company's bath chairs, carts, shower chairs, commode chairs, sliding bath transfer systems, and home health care products. Fabric color choices can also be reviewed online.
---
EasyStand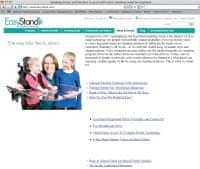 The complete selection of EasyStand standing frames is featured on the Web site of Morton, Minn-based Altimate Medical Inc. Pricing, options, and short videos demonstrating specific case studies of each stander, are provided as well as specifications and features. The durable medical equipment manufacturer's product line aims to provide versatility to users, with rehabilitation equipment that can accommodate the needs of patients in clinics, standing frames for paraplegics, or pediatric standers for children with special needs. Altimate Medical's line of standers includes the EasyStand Bantam, EasyStand Evolv, EasyStand Glider, and the EasyStand StrapStand. Online funding information is provided and geared specifically toward standing frames, outlining the steps necessary for obtaining a stander.
---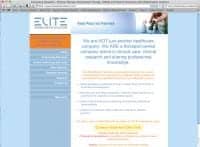 Elite Rehabilitation Solutions LLC
A therapist-owned company active in clinical care, clinical research, and sharing professional knowledge, Elite Rehabilitation Solutions LLC, Audubon, Pa, offers a full scope of services that includes professional development, superior staffing, and practice consulting. The company strives to be a leading source of education, and offers an online continuing education format that combines slide presentations with voice over narration. Web site offers enrollment online and the opportunity to view lectures for a 30-day period. The online curriculum includes a variety of course topics and CE credit hours. On site courses are also available.
---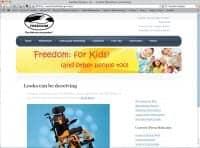 Freedom Designs Inc
Freedom Designs Inc, based in Simi Valley, Calif, designs and manufactures specialized wheelchair frames, custom seating and positioning systems, hardware, and accessories. The NXT Specialized Tilt-in-Space Wheelchair is a featured item among the company's product lines. The product offers users Freedom Designs' new LEAF option, an adjustable hinged front seat available in its NXT folding and rigid frame models. The company also spotlights its MAPS optional footrest plate attachment hardware. Freedom Designs' Web site provides customers with product overviews and images, in addition to custom options and HCPCS codes. Assembly instructions and tips are also offered.
---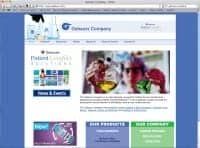 Gebauer Company
Gebauer Company, headquartered in Cleveland, offers a product line that includes topical skin refrigerants used to combat muscle spasms, sprains, and strains, such as the non-ozone depleting Spray and Stretch product, engineered to allow clinicians to obtain faster results with less strain and damage to their hands during manipulation. The product's fine stream spray is formulated to effectively manage myofascial pain and trigger point release when used in conjunctiion with the spray and stretch technique. Gebauer's Web site offers several resources to support Spray and Stretch, including information about indications and use, a technical sheet, and MSDS data.
---
Hands On Technology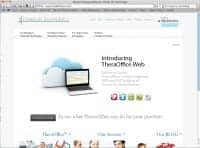 Hands On Technology, Westmont, Ill, markets TheraOffice, a fully integrated physical therapy practice management suite engineered to improve the processes in both the clinical and business arenas in therapists' practices. TheraOffice is offered in three editions, which include Standard, Professional, and Enterprise to accommodate the needs of different customers, from start-ups and small size businesses, to medium-sized and growing practices, and large clinics and hospitals. Visitors to the Hands On Technology's Web site can access and learn more about software that matches an individual role or company function, such as "therapists" and "practice owners/administrators." The Hands On site provides customers key information about HIPAA Risk Management, as well as marketing and communication services.
---
Hocoma Inc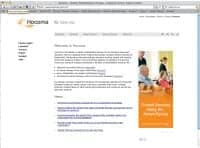 Robotic rehabilitation therapy provider Hocoma, based in Norwell, Mass, showcases products to address neurological movement disorders, including the Lokomat, Armeo, Erigo, and Valedo Motion. The company recently entered the field of low back pain therapy with the Valedo Motion, which offers clinically relevant exercises designed to be fun and engaging for users and improve body movement awareness through precise real-time feedback. Patients' movements are also captured by the product, documenting their therapy and exercise compliance. Images and videos on Hocoma's Web site provide an overview of each product line, and Hocoma offers literature, references, and downloadable product brochures and white papers.
---
Kennedy Krieger Institute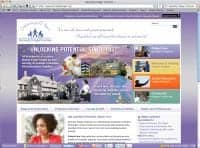 Kennedy Krieger Institute, Baltimore, is one of the first facilities in the world to combine innovative research with a unique focus on restoration and rehabilitation for children and adults with chronic paralysis. The Institute's International Center for Spinal Cord Injury (ICSI) team of specialists aims to use groundbreaking rehabilitation treatments to help patients gain independence and function. Advanced restoration therapies include activity-based therapies and functional electrical stimulation (FES) cycling. The facility also provides patients with a state-of-the-art aquatic therapy center and an accessible Wellness Center. The organization's Web site offers in-depth information about patient care, research and training, and special education.
---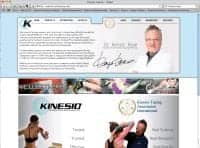 Kinesio
Albuquerque, NM-based company, Kinesio, manufactures tape that targets the facilitation of the body's natural healing process while providing support and stability to the body. The company's Tex Tape Gold is available in a variety of sizes to accommodate a range of patient sizes, and can be applied to areas that include fingers, hands, feet, hamstrings, quadriceps, and lower back. The product features an original wave-pattern adhesive design and a gentle approach to the re-education of the neuromuscular system and improvement in blood/lymph circulation.
---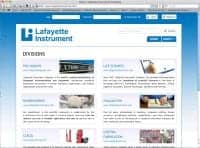 Lafayette Instrument Company
The Lafayette Instrument Company, based in Lafayette, Ind, manufactures the Lafayette Manual Muscle Test (MMT) system. The ergonomic hand-held device is intended to objectively quantify muscle strength during tests performed by clinicians designed to "break" resistance by applying force to the limb. The device records peak force and the time to achieve the "break." Lafayette Instrument's online platform offers visitors product information, support options, a list of dealers, software updates, catalogues, and references. Visitors to the Lafayette home page can access ordering guidelines, service, and technical support.
---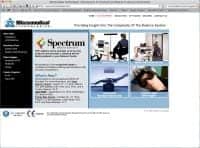 Micromedical Technologies Inc
Manufacturer of vestibular and balance testing instrumentation, Micromedical Technologies Inc, Chatham, Ill, provides customers a complete system for patient testing and diagnosis to help treat patients affected by balance and dizziness disorders. The company's featured products include VisualEyes Firewire VNG, System 2000 Rotational Chair, VORTEQ for active head rotation, the Airfx Air Caloric Irrigator, and the AquaStim Water Caloric Irrigator. Features of Micromedical Technologies' Web site include information and visuals detailing the company's product features, testing capabilities, options, and applications.
---
Mobility Research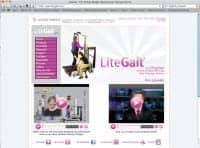 Mobility Research, Tempe, Ariz, offers products engineered to be used in the treatment of spinal cord injury (SCI), amputation, stroke, chronic pain, head injury, orthopedic issues, cerebral palsy (CP), balance issues, multiple sclerosis (MS), and arthritis. The LiteGait family of products includes the GaitKeeper, a specially designed walking surface that can move patients weighing up to 400 pounds at speeds as low as 0.1 mph. The company also offers the Walkable Pediatric LiteGait and a supported ambulation Mobility Device. Mobility Research provides information about its full product line on its Web site, where device and accessory quotes may be requested. The site offers access to references, clinical and technical support, and information about the benefits of using LiteGait.
---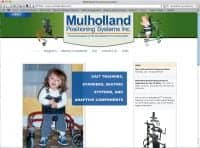 Mulholland Positioning Systems Inc
Mulholland Positioning Systems Inc, based in Burley, Idaho, provides postural support seating, standing, and walking systems for individuals with motor development disorders. The company's products are designed by engineers to serve both children and adults, and include gait trainers, including the Gait Master and Walkabout, and standers, including the Omni, Rocket, and Peer Level. Mulholland also offers seating systems and adaptive components such as seats, backs, and neck rests. The Web site provides images and detailed information about each of its products, as well as the product manual, brochure, and order form.
---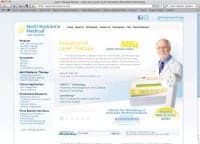 Multi Radiance Medical
Low-level laser therapy (LLLT) technology from Multi Radiance Medical, Solon, Ohio, is designed to provide targeted super-pulsed laser light to accelerate relief from pain. Multi Radiance Medical's LaserStim combines laser light and electrical stimulation in one probe, allowing for third-party reimbursement; its MR4 Super Pulsed Laser includes LaserSweep technology, which creates a constantly changing frequency to scan the selected target tissue. The Web site details the evolution of laser therapy, with product and technology descriptions, benefits, and clinical applications, as well as offers marketing materials and treatment protocols and support literature.
---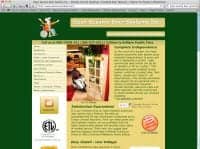 Open Sesame Door Systems Inc
San Leandro, Calif-based Open Sesame Door Systems Inc offers the Open Sesame automatic door opener, aiming to give individuals complete independence when entering or exiting a residential or public/light commercial door. The door opener can be operated using a variety of wheelchair-mounted remote controls, wall push pads, and other controls customized to accommodate almost any physical disability. The company offers bundled packages for residential and public/light commercial installations, pedestrian gate applications, and accessories. The firm's Web site contains installation information and product options as well as dealer and contractor pricing options and installation photos and videos.
---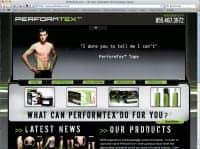 PerformTex
PerformTex, Hatboro, Pa, designs elastic therapeutic taping with twin-groove technology and a "pressure diamond" pattern for deeper fascial penetration and increased rehabilitative results. PerformTex taping products feature improved breathability and increased moisture wicking capabilities that allow for longer wear time. The company's product line includes single and bulk tape rolls for children and adults, a preparation spray system, and a foam roller. Instructions about how to use therapeutic taping for a variety of applications, from knee pain support to improved fluid flow, are available on the Web site.
---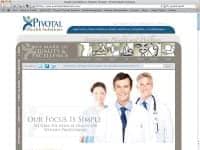 Pivotal Health Solutions
A health and wellness solutions provider, Pivotal Health Solutions based in Watertown, SD, provides a spectrum of products including platform tables, medical cabinets, treatment carts, and soft tissue massage tools. A variety of treatment tables includes bariatric treatment tables, electric treatment tables, split leg treatment tables, and more. The company also offers work hardening tools, free educational support and webinars, and an Apollo Class 4 cold laser. The company Web site features a product portfolio arranged by use.
www.pivotalhealthsolutions.com/webinars
---
Practice Perfect EMR + Management Software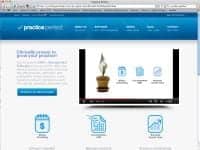 Physical, occupational, and speech language therapists can use the electronic medical record (EMR) and management software from Practice Perfect EMR, based in Buffalo, NY, to simplify clinic processes and maximize the effectiveness, efficiency, and profitability of their practices. The comprehensive software provides billing and scheduling to help increase cash flow, documentation EMR to streamline documentation, and business growth tools to enhance productivity. There are no long-term contracts or up-front costs. In-depth product description and pricing information, in addition to video demonstrations about the features of the EMR and management software, are featured on the Web site.
---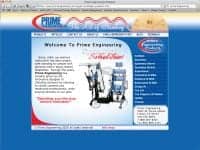 Prime Engineering
Prime Engineering, Fresno, Calif, manufactures and distributes standing aids for individuals with physical and/or age-related disabilities. The company aims to provide products that promote safe and correct standing, such as the KidWalk, which encourages walking through hands-on exploration. Prime Engineering also offers the Symmetry, the Superstand, the Grandstand II MSS, the KidStand II MSS, the CindyLift, the UpRite, the Coaster, the Lift, and the Original Lift Walker. The Prime Engineering site provides product overviews and downloadable articles, and can be used to connect with Prime Engineering representatives located throughout the world.
---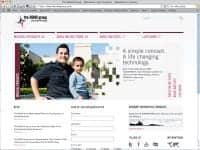 The ROHO Group
From wheelchair cushions to support surfaces, the ROHO Group provides products made with soft, flexible, interconnected air cells that conform to each user's individual body shape and continually self-adjust with movement to help enhance blood flow and supporting posture. The company also offers back systems and the full line of XSENSOR pressure mapping systems. Sign up for the ROHO Group's insider's newsletter to get more information is at askforroho.therohogroup.com. The entire ROHO catalogue, the Design-A-ROHO worksheet, a video library, and the ROHO Group Repair Instructions are available on the Web site. Products can be ordered at the online store.
www.askforroho.therohogroup.com
---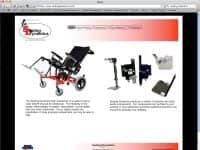 Seating Dynamics
Seating Dynamics, Englewood, Colo, produces dynamic and static seating components that can be fitted to a new or existing wheelchair for additional functions and improved durability and reliability. Components include Dynamic Rocker Backs, Dynamic footrest, and Super Contracture Footrests. The company aims to help individuals whose needs exceed the capabilities of mass-produced wheelchairs. The company also offers the Epic wheelchair, a customized K0009 manual tilt wheelchair designed to offer versatility, adjustability, and durability. Information about the Epic wheelchair and additional seating components is on the company's Web site, as well as downloadable order forms, installation instructions, and case studies.
---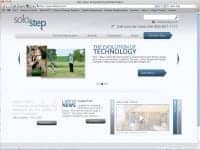 Solo-Step Inc
The ceiling-mounted system from Solo-Step Inc, Sioux Falls, SD, promotes advanced therapy and patient confidence. With Solo-Step, only one therapist is needed to work with a patient, helping to increase a clinic's productivity and decrease exposure to risk. Used over a running track or treadmill, the Solo-Step can be customized for each facility's space. Components of this device, along with Solo-Step's portable system, can be found at the company's Web site, which also provides information about benefits Solo-Step can provide to the patient and therapist.
---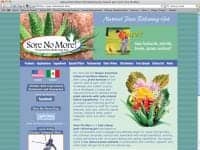 Sore No More
Designed as a fast-acting pain-relief gel, Sore No More, manufactured by Moab, Utah-based Sore No More, is made with a blend of natural plant extracts—including aloe vera, grapefruit seed, green tea, and orange peel—and menthol, capsaicin, and witch hazel. When massaged into the affected area, Sore No More gel can provide relief from arthritis, body aches, sprains, and tendonitis. Learn more about this product at the Sore No More site, which provides the full list of ingredients as well as product applications and directions. Products can be ordered online or through one of the distributors listed on the site.
---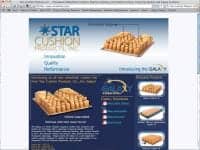 Star Cushion Products Inc
Freeburg, Ill-based Star Cushion Products Inc offers a line of wheelchair cushions and mattresses, including the winner of the 2008 Medtrade Merit Award, the Galaxy cushion: a flame-resistant, neoprene cushion with multi-cellular air technology. The company's Starlock cushion comes in multiple sizes and relies on Cell Lock Technology to add enhanced positioning and increased stability. Detailed information about all of Star Cushion's products is available on the company's Web site, which offers downloadable features, zoning options, sizing, and details about and visual representations of the company's cushions and mattresses.
---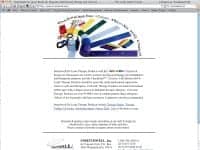 Stretchwell Inc
Fit-Lastic Therapy Products from Stretchwell Inc, Warminster, Pa, which uses the "Roy-G-Biv" Progressive Resistance System, include therapy bands and tubing, fit-loops, stretching straps, fitness balls, and discs. Stretchwell products are made from natural rubber latex and can be used for rehabilitation and exercise needs. Images, pricing, and additional information about each product can be found on the Stretchwell Web site, where visitors can make purchases at the online store, view the complete Stretchwell catalogue, and download an order form.
---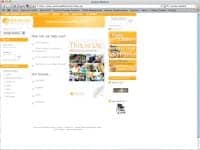 Sunrise Medical
Sunrise Medical, based in Boulder, Colo, is a manufacturer of home care and extended care products. Its inventory includes Quickie manual and powered wheelchairs, Zippie pediatric wheelchairs, Jay cushions and seat backs, and Breezy standard wheelchairs. Quickie Built-4-Me produces product customizations to meet an individual's clinical or cosmetic needs. Quickie QM-7 Series features Group 3, Standard Weight Capacity; Group 3, Heavy Duty; and Group 4, High Activity. The organization's Web site offers a closer look at the company's chairs, seating solutions, and customization options. Sunrise clients also can register their chair on the site using an online form.
---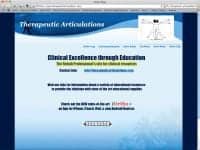 Therapeutic Articulations
Therapeutic Articulations, based in Spring City, Pa, provides educational supplies to health care professionals, including the iOrtho+ application and continuing education courses and conferences. The iOrtho+ app is designed as a reference guide and learning tool for orthopedic medical professionals and educators. Access information about the app, as well as upcoming courses and conferences at Therapeutic Articulations' Web site. There, visitors can also purchase selections from the Notes series, including Ortho Notes, Mobilization Notes, Screening Notes, and Sports Notes, and Quick Notes clinical reference cards for cervical-thoracic spine, upper extremity, lumbo-pelvic spine, and lower extremity.
www.therapeuticarticulations.com
---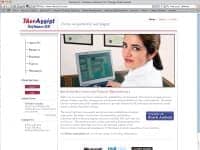 TherAssist Software LLC
TherAssist Software LLC, based in Highland Park, Ill, provides practice management and documentation solutions for therapy, rehabilitation, and medical practices. The software allows the creation of daily notes, initial evaluations, schedules, reports, professional and institutional claims, and more, and is compatible with the iPad and Android. TherAssist also offers custom reports, product training, database setup, and management training. The TherAssist site provides product information, including a downloadable brochure, interactive demonstrations, and downloads for connection software and drivers.
---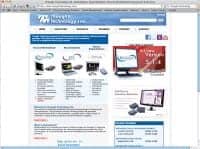 Thought Technology Ltd
A biofeedback and psychophysiological instrument manufacturer, Montreal-based Thought Technology Ltd offers clinical grade and portable instrumentation from one channel to 40 channels, in addition to software, educational programs, and biofeedback supplies. Its instrumentation monitors and records physiological and mechanical signals, and analyzes and shares information in real time through auditory and visual means. Information about Thought Technology products can be found at the company's Web site, with details about software, hardware, sensors, electrodes, and accessories provided for each solution system, as well as online courses, workshops, and tutorials.
---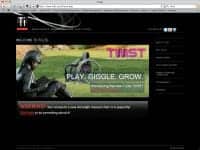 TiLite
TiLite, based in Pasco, Wash, manufactures titanium and aluminum wheelchairs, such as rigid, folding, youth, and sport chairs, with options including customized colors, tattooed titanium, and Armed Forces editions. The company operates with the mission to develop manual wheelchairs that combine orthosis-like customization with advanced materials to meet the unique requirements of each user. The TiLite site provides images and details about each product in the TiLite line, connects to a TiLite parts e-store, and provides access to a dealer locator, additional literature, and chair registration.
---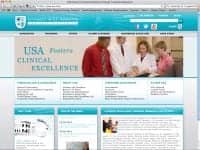 University of St. Augustine for Health Sciences
The University of St. Augustine for Health Sciences (USA), based in St. Augustine, Fla, is a graduate institution specializing in health science education. The school offers entry-level degrees including doctor of physical therapy (DPT), master of occupational therapy (MOT), dual degree (MOT/DPT), part-time flexible doctor of physical therapy, part-time flexible master of occupational therapy, and master of orthopaedic physician assistant (OPA). USA has three campuses, located in St. Augustine; San Marcos, Calif; and Austin, Tex. Online continuing education courses are avaialble on the school's Web site, which also provides information about USA seminars conducted at sites nationwide.
---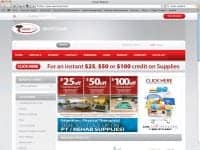 Vonco Medical
Vonco Medical, Dallas, buys, sells, and trades medical, rehabilitation, and fitness equipment, in categories such as balance and stability, clinical supplies, mobility, and treatment furniture. Browse the Vonco site by category or manufacturer to find devices ranging from commercial treadmills to aquatic/hydro therapy equipment and more. The company also offers repair service for physical therapy testing equipment, modalities, whirlpools, therapy pools, and exercise systems. Download the latest catalog and view a broad range of refurbished equpiment on the Web site.
---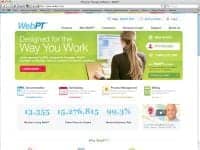 WebPT
Phoenix-based WebPT is a physical therapy software solution that provides documentation, scheduling, practice management, and billing services. Designed specifically for physical therapists by physical therapists, WebPT software can help increase productivity, reduce expenses, and improve compliance. As a Web-based EMR system, WebPT can be accessed from anywhere using a Web-enabled computer, smartphone, or tablet. On its site, the company outlines the benefits of using its physical therapy software, and provides video demonstrations, a list of upcoming physical therapy events, and recorded webinars. Interested users can schedule a demo at WebPT's online platform, and current customers can access start-up training and customer support.
---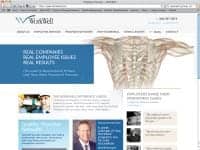 WorkWell Systems Inc
WorkWell Systems Inc, Duluth, Minn, specializes in soft tissue illness treatment and prevention solutions, with a WorkWell Wellness System supplied through physical and occupational medicine providers. WorkWell also provides prehire screening and on-site prevention and treatment for musculo-skeletal disorder injuries to help reduce costs for the employer regarding care, treatment, and potential loss of productivity. On the firm's Web site, view videos about the WorkWell Difference; register and train to become a WorkWell Quality Provider; and read case studies and research articles.
---
Zimmer MedizinSystems
Zimmer MedizinSystems, Irvine, Calif, is a leading manufacturer of physiotherapy systems. Among the products the company offers are single-use, self-adhesive electrodes designed to be cost-effective and flexible. Zimmer MedizinSystems also offers the enPuls Version 2.0, a mobile radial pulse therapy system, and the Zimmer 5-Mode TENS for the treatment of acute and chronic pain. The organization's Web site provides information about its modalities, along with application information, specifications, images, and brochures. Product details and an order form for the company's single-use electrodes are also provided.