Join Frank Long, Editorial Director of Rehab Management as he speaks with
Lance Labno, PT, DPT, LMT, president of Movement Solutions, Wilmette Ill.
The secret for creating loyal customers is "satisfaction." It is a clinic manager's job to provide patient satisfaction using a method that is simple and effective. Leveraging software is one of the best ways to get that job done.
Outpatient clinic owner Lance Labno explains how a software-driven process for acquiring and retaining long-term clients has increased his valuable, self-referred (word of mouth) patients. The key, Labno says, is to empower staff to know what it is the client values, and train them to sell services that make those values a reality. Following up with effective touchpoints after a patient encounter is also vital in keeping that patient engaged.
Listen in and hear Lance explain strategies for cracking the code to patient loyalty, and offer tips about how to keep these win-win relationships productive over the long haul.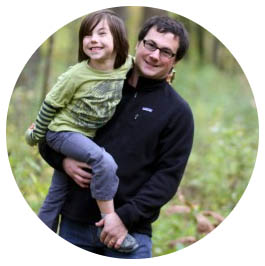 Lance Labno, PT, DPT, LMT
Since 1997 Lance has focused on sports medicine, orthopedic injuries, and sports performance training using resistive strength training, corrective exercises, dynamic movement analyses and manual therapy such as myofascial release, muscle energy techniques, and neuromuscular therapy.
Lance combines his skills of massage and manual techniques along with a personal and stylized method of teaching his patients how to correctly perform a selective but challenging exercise program and move using proper body mechanics to relieve pain, restore strength and increase mobility. Lance works with the client so that their healing is a partnership.
His particular interests include: injury prevention, sports injuries, neck and spine instability/hypermobility, arthritic joint pain and chronic recurrent pain. He earned his Doctor of Physical Therapy from Northwestern University, Feinberg School of Medicine and also a massage certification at Chicago School of Massage Therapy.
Discover what Clinicient can do for you.