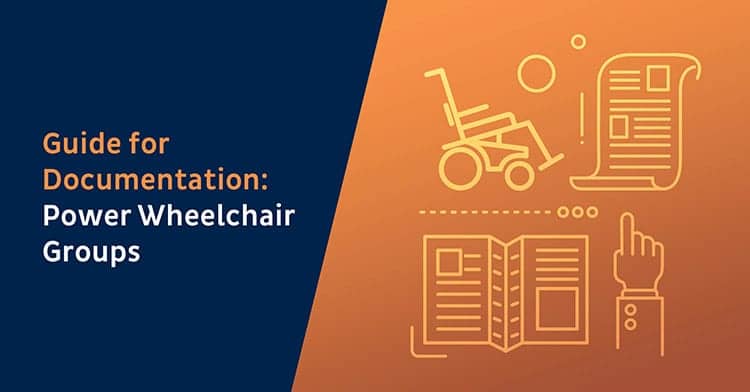 Getting Power Chair Documentation Just Right
A power wheelchair can provide a person the freedom and independence to go about their daily life. But it's prescribing just the right fit that can make all the difference. The only catch is getting it approved.
"Documentation of the clinical findings matched to the appropriate equipment is a clinician's most powerful tool in advocating for their client's independence and participation in a fulfilling life," said Alexis Miller, OTR/L and ATP with Numotion.
In Miller's years of experience, painting an accurate and complete picture of a client's needs and abilities is essential to documentation. But it also helps to outline the differences in how different mobility solutions can improve a client's situation.
"Knowing the functional differences between groups of power wheelchairs allows clinicians and suppliers to guide the prescription process, as well as provide the least costly device that fully meets their client's needs while keeping them safe," Miller said. "Accurately documenting need and ruling out inappropriate devices enables the insurance provider to understand the client's function and provide the equipment that is tailored to each client's needs."
In her many years working in the field, Miller has learned what considerations align with specific group features in order to get a chair approved. Check out her helpful breakdown by clicking the button below