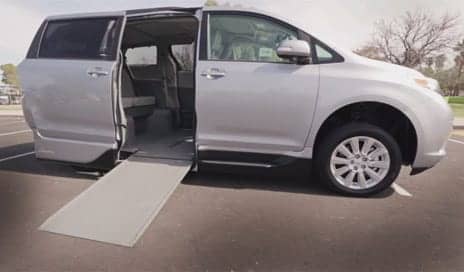 From freeways to main street, North American thoroughfares are about to see an upswing in wheelchair-accessible vehicles (WAVs) made available to commercial customers by Vantage Mobility International (VMI). Phoenix-based VMI announced in a media release the launch of a new division focused on providing WAVs to commercial customers in North America. The commercial division reportedly will manufacture ADA-compliant WAVs incorporating VMI's innovative and patented technologies.
"The demand for WAVs continues to grow, and VMI's innovative products enable more people to experience the freedom and independence they deserve," said Doug Eaton, president and CEO of VMI. "Launching VMI's commercial division is the next step in expanding mobility to wheelchair users across the nation. Over the past 18 months, VMI has invested in our product quality and our manufacturing excellence. We are now well-positioned to expand our retail strengths to the commercial market."
VMI has been offering the highest-quality mobility vehicles for 3 decades. The company is an industry leader with its innovative side entry in-floor ramp minivans that offer the most convenient passenger boarding and the most interior space for wheelchair maneuverability. The quality and reliability of VMI's in-floor technology is the evolution of over 20 years of in-floor experience.
The Commercial Division will be headed by Hugh Palmer, director of product management, who has vast product and business development experience. An accomplished R&D executive, Palmer has extensive experience bringing new products to the market and was the winner of the R&D 100 "Best Products of the Year Award."
"Our new division will combine our retail product strength in comfort and convenience with commercial-grade reliability and durability," Palmer says. "We'll bring innovative products to the market at competitive price points without sacrificing the comforts of our ambulatory and wheelchair passengers."
An official announcement and launch of VMI's first commercial WAV is scheduled for July 2015, with full-scale production and delivery slated to begin in August.