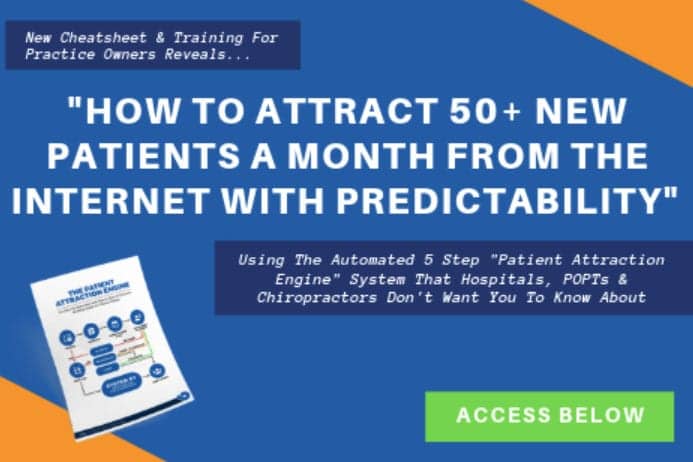 If you're a private practice owner and you want to attract more direct access patients from the two largest sources online, then…
We invite you to check out this brand new cheatsheet (and training) from Chad Madden, PT.
It reveals a system he's been testing and optimizing for 4 years in his practice that predictably attracts new patients on autopilot.
He's also helped 179 other owners deploy in their practice.
On average, these owners have been able to increase their annual revenue by 31.3% on because of this system.
It's the "Patient Attraction Engine," and you can click below to download a copy (and access a special live training he's hosting).
Healthcare costs have nearly tripled in the past 20 years. The cost of education has more than tripled. Hospital are buying up referrals, and reimbursement rates seem to decline every year.
So what can be done?
He believes that when you have system like this in your practice, then you will be able to become the musculoskeletal expert of choice in your community.
You can be the first person people come to when they are in pain (and not POPTs, hospitals, and their competition).
Here's the link to check it out
We hope you enjoy!