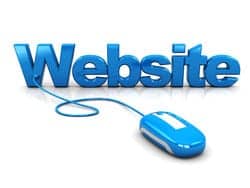 WebPT reports that it has launched a new educational website engineered to assist physical therapists (PTs), occupational therapists (OTs), and speech-language pathologists (SLPs) in prepping for the nationwide transition to the ICD-10. The website, ICD10forPT.com comes in response to the transition's October 1 date, upon which all medical providers in the US must submit diagnostic codes from the ICD-10 code set in order to receive reimbursement for their services.
In a company news release, Heidi Jannenga, PT, MPT, ATC/L, emphasizes the importance of the transition for the medical community and its complexities. "With approximately five times as many codes to choose from, along with an entirely different code structure, there's a pretty steep learning curve," Jannenga points out.
Jannenga adds that the company launched the website as a resource for clinicians, tailored to provide information specific to the practice of rehab therapy.
The website features blog articles, webinars, frequently asked questions, and a downloadable checklist. The release adds that the site offers visitors interactive tools, including a quiz, game, and submit-a-question module.
This range of tools stems from the density of information, Jannega explains, "And because we know everyone learns differently, we've presented it in a variety of formats."
The release states that WebPT will update the site regularly in order to provide access to the latest ICD-10 news, particularly as it relates to the rehab therapy industry.
[Source: WebPT]