OPTP, Minneapolis, announces the publication of Aging Without Aching: Relieve pain, improve your posture, move better and stop kvetching, written by Yoav Suprun, DPT, OCS, Dip. MDT, CSCS.
In this helpful guide, Dr. Yoav demystifies pain by explaining mechanical pain and how it presents. He then provides strategies for functional movement, proper ergonomics and body mechanics, better posture, and reasons why spinal assessment should precede a joint replacement. Throughout the book, readers can access companion videos in order to better understand the exercises and techniques.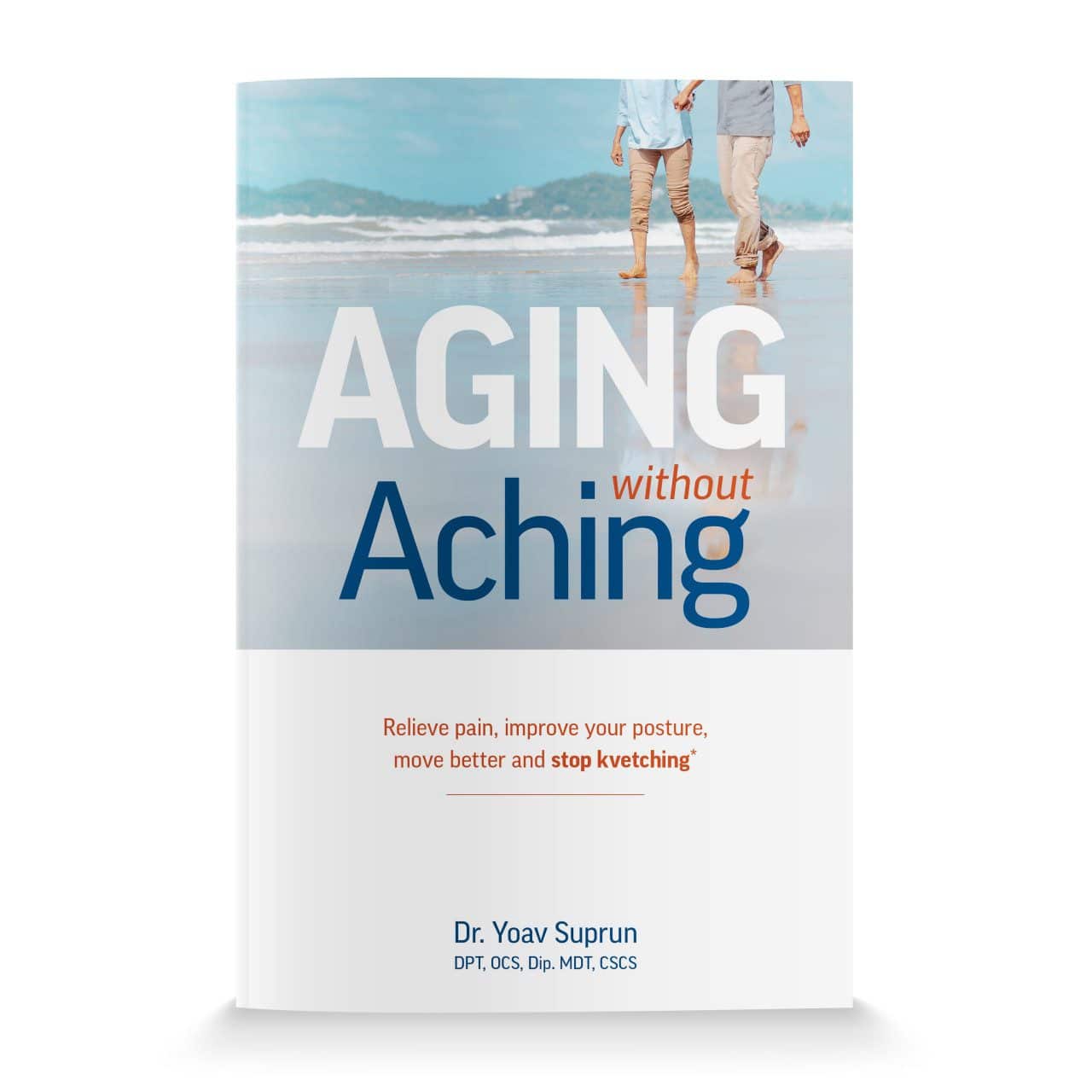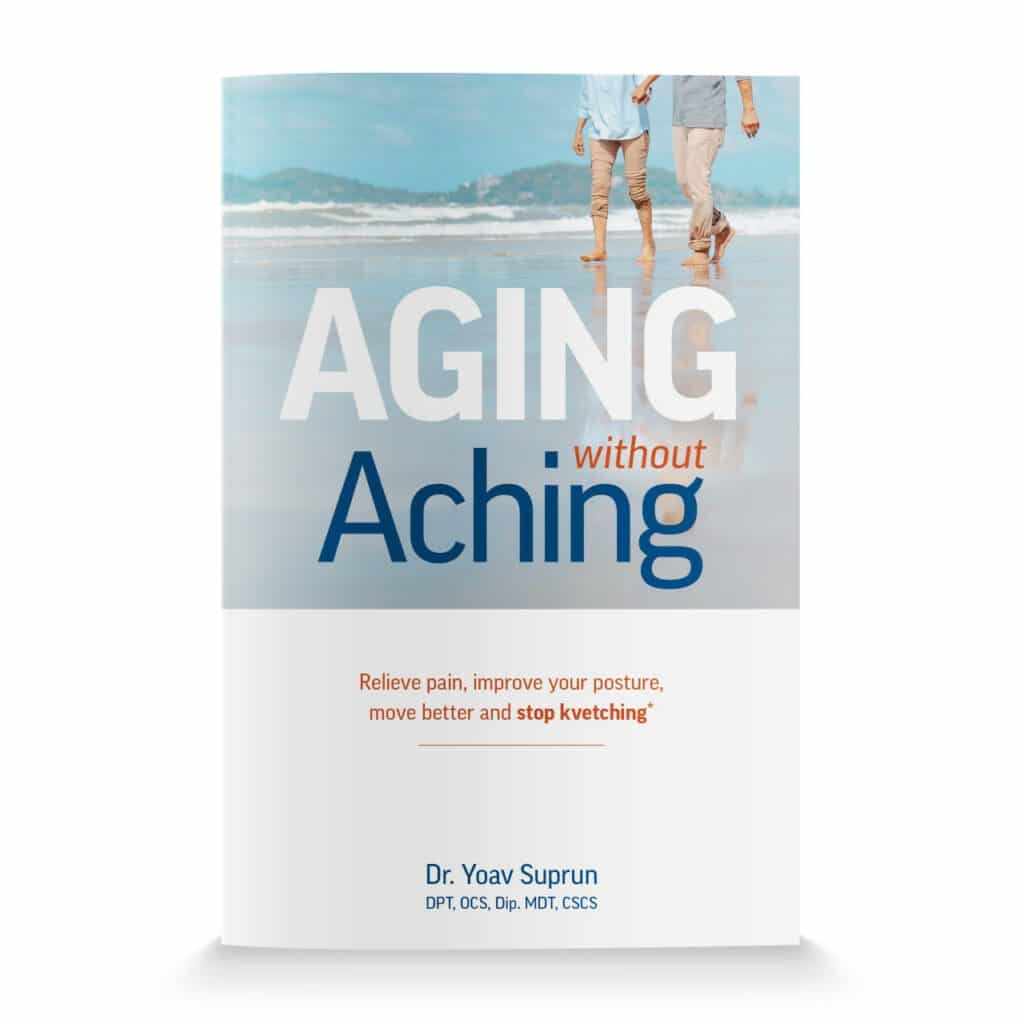 Written for clinicians who want to help their patients and clients, and for people who want to age better, with less pain and more vitality, this book is filled with expert advice and simple tips for aging without kvetching (complaining).
To learn more or to purchase, visit OPTP.
About the Author
Dr. Yoav Suprun started his professional career as a personal trainer before earning his clinical doctorate in physical therapy (DPT) from New York University in 2003. He continued his post graduate education and received his diploma in Mechanical Diagnosis and Therapy (MDT) in 2007. He now serves as a faculty member with the McKenzie Institute USA. Dr. Yoav is the owner of South Beach Spine, a concierge physical therapy practice in Miami Beach, Florida. An Orthopedic Clinical Specialist (OCS), Dr. Yoav is a highly sought-after presenter, providing people with the tools, resources and knowledge to proactively manage their health and well-being.
[Source: OPTP]