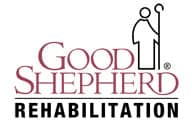 In a recent news release, Good Shepherd Rehabilitation Network, Allentown, Pa, announced the opening of a new outpatient site. The site, Good Shepherd Physical Therapy at Easton Hospital – Park Plaza, is located in Forks Township and housed in the 16,000-square-foot Easton Hospital Health and Wellness Center. Good Shepherd notes that it will be open Monday through Friday.
The site is reportedly one of 23 Good Shepherd outpatient physical therapy facilities that are located in seven eastern Pennsylvania counties. Frank Hyland, vice president of Rehabilitation Services and administrator, Good Shepherd Rehabilitation Hospital, notes that the organization is pleased to expand its partnership with Easton Hospital. "This new outpatient site in Forks Township offers a full range of physical therapy services for those who are recovering from injuries or who have chronic conditions," Hyland says.
The release notes that through its partnership with Easton Hospital, Good Shepherd also provides outpatient physical therapy services at Emrick Boulevard in Bethlehem Township and at Easton Hospital in Wilson Borough, and manages the inpatient rehabilitation unit at Easton Hospital.
Source: Good Shepherd Rehabilitation Network