Healogics is participating in a national diabetes awareness campaign October 29 through November 2, highlighting the connection between diabetes and chronic wounds and their recurrence.
Throughout the week, Wound Care Centers from across the country will visit local physician offices to provide education on the treatment of potential or existing chronic wounds for people also living with diabetes.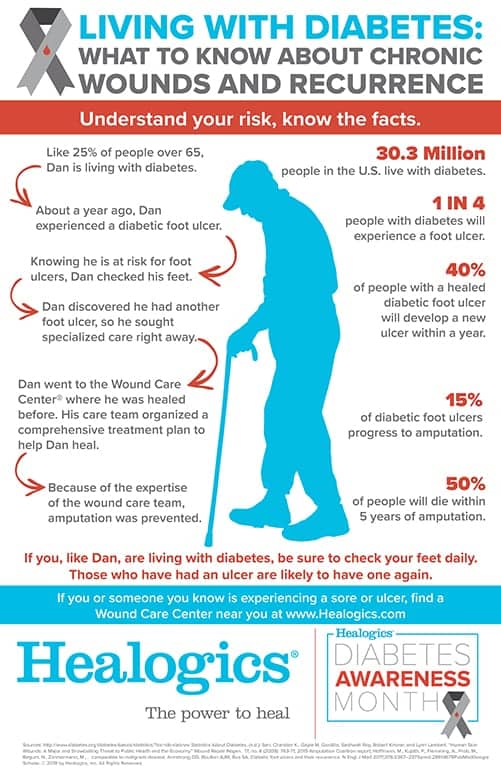 "More than 50 percent of the patients who find care at our Wound Care Centers are living with diabetes," says Carol Murdock, Healogics chief marketing officer, in a media release.
"Diabetes Awareness Month is an important time for us to remind people of the correlation between diabetes and chronic wounds. Early detection and intervention can help to mitigate the possibility of limb loss. So, this month especially, we feel responsible for spreading the word and raising the level of awareness of diabetic foot ulcers and the advanced wound care available."
Healogics, headquartered in Jacksonville, Fla, provides care for patients with chronic wounds.
[Source(s): Healogics, Business Wire]