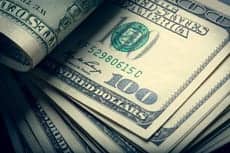 A recent news release announces that the Avamere Family of Companies has invested $1 million in advance therapy equipment that includes electrotherapy and body weight support technologies for its post-acute therapy division, Infinity Rehab.
The release from the company reports that in addition to the investment, a total of 750 hours of clinician training across all disciplines in the therapy department will take place in the coming months.
Mike Billings, PT, MS, CEEAA, president, Infinity Rehab, emphasizes that the company's goal centers on delivering quality patient outcomes through intensive and responsive clinical programs. "This substantial investment from Avamere is right in line with our mission to enhance the life of every person we serve," Billings says.
The investment includes rehabilitation technology such as shortwave diathermy and electrotherapy implements, motorized parallel bars, LiteGait body-weight supported treadmill training, Shuttle Balance systems, training stairs, and other tools engineered to enhance quality therapy results. The installation of this equipment, the company says, is slated for mid-October throughout select Avamere buildings throughout Oregon and Washington.
Gary Wart, president, Avamere, notes the promising benefits of the investment. "Short stays in transitional care centers are increasingly looked at as the most cost-effective form of treatment. What we're doing is providing an enhanced positive experience for those under our care while reducing the cost to Medicare and other payors through fasters results," Wart says.
[Source(s): Avamere Family of Companies, Infinity Rehab]