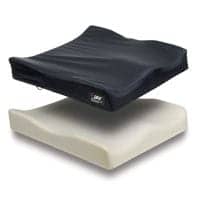 Sunrise Medical, Fresno, Calif, recently announced the launch of a new general use cushion, designed to accommodate users requiring mild stability. The JAY BasicPRO cushion is comprised of a moderately contoured base intended to provide users with enhanced pelvic and thigh support in the general use category.
The top surface of the product's outer cover is Dartex-coated and can be wiped off and cleaned easily, according to a company news release. The Dartex-coated inner cover features anti-wicking seam thread to protect the cushion from fluids and maximize its life.
For more information, visit www.sunmed.com.
[Source: Sunrise Medical]