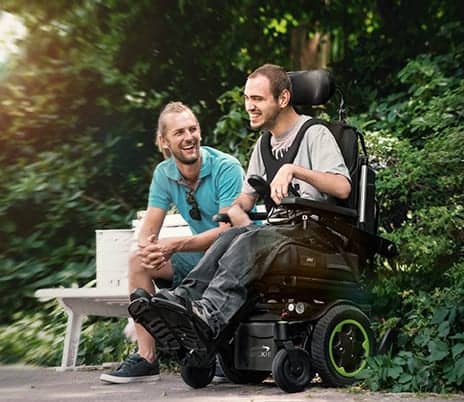 Sunrise Medical announces the launch of its new Quickie Q500 M SEDEO PRO, a high-performance power wheelchair that is the evolution of the Quickie Pulse.
Features include a compact base that allows for a small footprint and a tight turning radius while being intuitive to drive and control, a seat frame that can be adjusted using only one tool, and customization options to suit individual requirements and adapt to changing needs.
Four backrest options and numerous footrest options are available, as well as a wide assortment of JAY cushions and backs that are optimized to fit the SEDEO PRO. A new design integrates the WHITMYER headrest post into the PRO back. The Q500 M also offers a selection of armrests, armpads, leg rests, seat and back cushions, headrests and positioning accessories.
Many of the same features available on the Q700 M are also available on the Q500 M, according to the Fresno, Calif-based company, such as innovative controls, an advanced suspension system, and occupied transit tie-down brackets as standard. The Q500 M's base also features high torque 4-pole motors, powering speeds of up to 6 mph, and a maximum range of up to 14 miles using Group 34 batteries.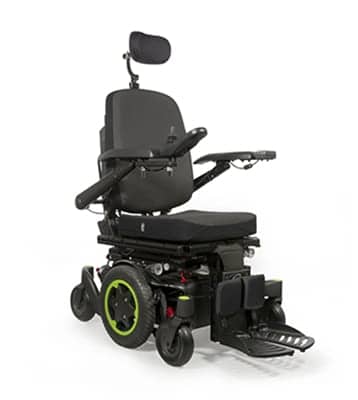 "Since the launch of the SEDEO PRO seating earlier this year it only made sense to put this great new seating system on the next generation of the Pulse, the Q500 M," says Jeff Rogers, Senior Product Manager, Power Wheelchairs, in a media release.
"We wanted to offer our clinicians and their customers the best of both worlds by combining a compact and extremely reliable base with our PRO seating system which easily adapts to fit the needs of customers, not only at the time of delivery but over time as well."
For more information, visit Sunrise Medical.
[Source: Sunrise Medical]