EasyStand, Morton, Minn, a brand of Altimate Medical Holdings Inc, releases the adjustable shadow tray for the Evolv product line, with adjustable height and depth.
Representing significant improvements over the original design, which was offered in three static height choices, the shadow tray is adjustable in height and depth for the end user if support or comfort needs change over time. The new shadow tray covers the entire usable height and depth range of all six previous shadow tray options they are replacing.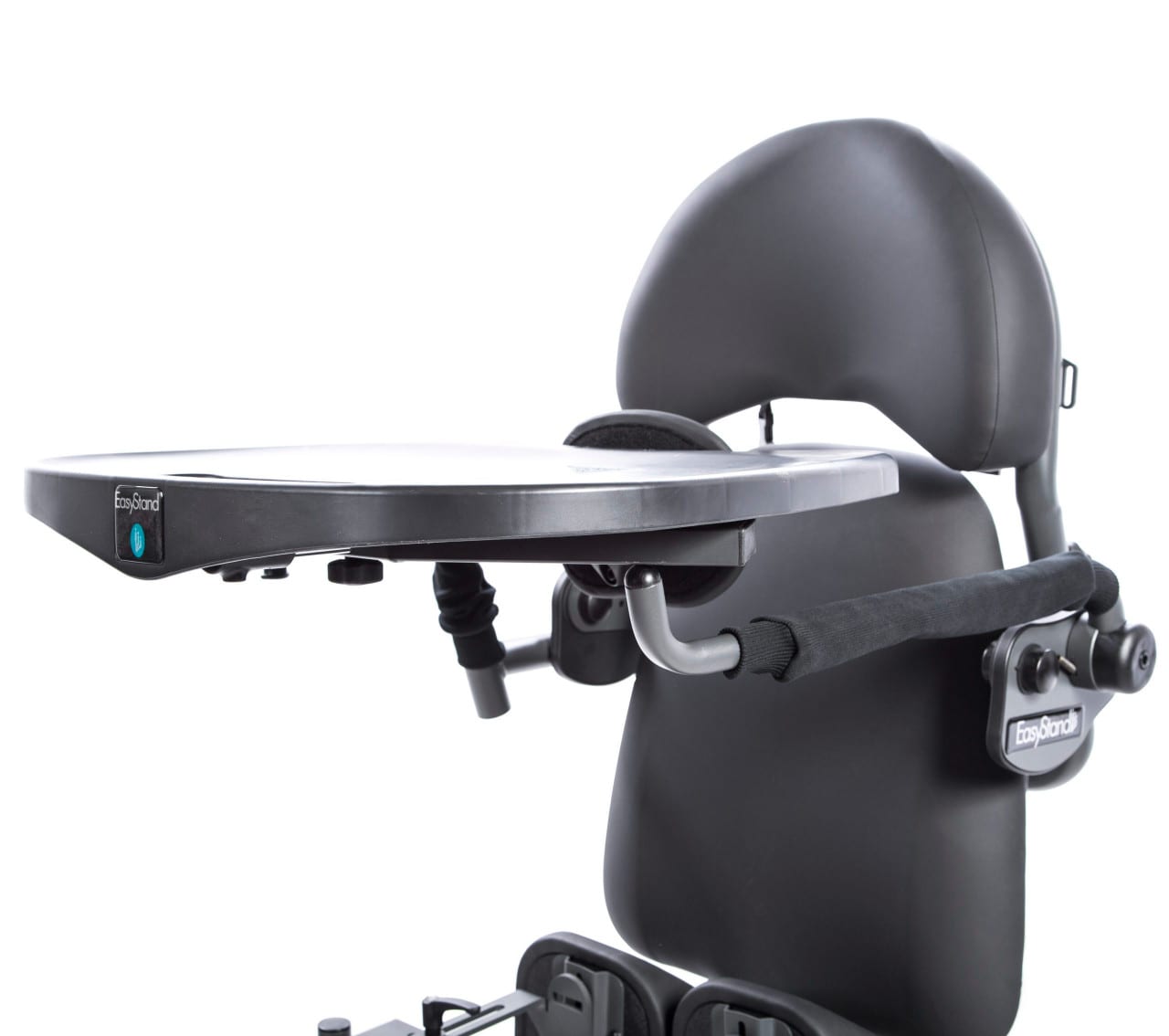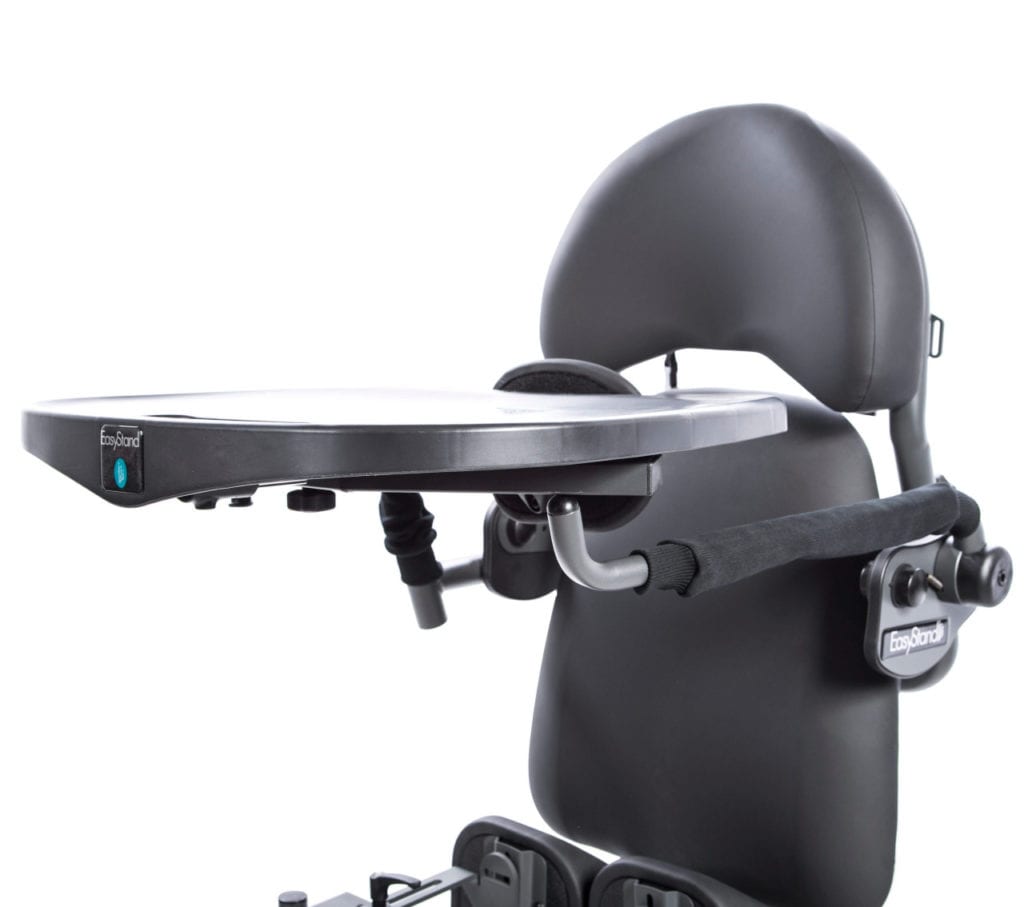 The shadow tray is exclusive to EasyStand and is designed to offer constant anterior support for the end user throughout the sit to stand transition, in effect following or "shadowing" the user in any position between sitting or standing. The tray will keep the popular flip-up operation that quickly gets the tray out of the way and provides a wide-open base for transfers.
The new tray will be offered with either a black-molded or a clear acrylic tray top with the addition of protective sleeves covering the support arms and adjustment areas signaling the new tray option.
To schedule product demonstrations or in-services of the new adjustable shadow tray with local independent manufacturer's sales representatives, visit EasyStand.
[Source: EasyStand]
---
Related Content:
Promoting Pediatric Participation
Now Available from Altimate Medical: The EasyStand Zing 2
Take the Survey and Altimate Medical Will Make a $10 Donation in Your Name