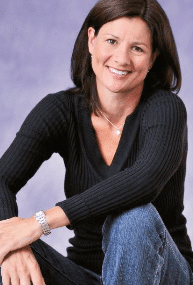 "From the Roots" has challenged it readers to battle burnout and muster the courage to be as extraordinary as you had hoped when you were a student, aspiring to help fellow humans reach their individual potentials. Now that graduation is behind us, and we experience the world as working therapy professionals, we are struck with the awareness that the U.S. healthcare system quite possibly values management over innovation.  As clinicians we are managed/ordered to treat "within the lines"—which is to say the insurance guidelines, not necessarily our practice guidelines. Yet, in therapy school we were taught to creatively develop treatment plans in collaboration with patients. In my class of occupational therapy (OT) students, honestly, it was drilled into our receptive little minds (kudos to San Jose State University) that the client must lead the treatment. And, if the treatment is "client-centered," the net effect of that treatment is that it will be more empowering, and the client will be more independent.
Regardless of "feel good" marketing taglines, the healthcare system, by its own nature, does not foster true client-centered practice (client choice, respect of self-determination, no lecturing, no "you shoulds").  Given the system within which we work, what does collaboration and empowerment look like? Generally speaking, collaboration renders an image of partnering with another, focusing on a common outcome along with respecting others' opinions and world views. It feels empowering when collaborating with another person. Your collaborating partner is not "helping" you, but rather working with you, possibly providing facilitation or support. I hope everyone has felt empowered when working in tandem with another person, either a peer or an authority figure.
My role as a social worker and OT, within a consumer-run non-profit organization, is to continue fostering relationships with all people who are interested in helping improve consumer access to mobility devices that provide the opportunity for freedom of movement, decrease expensive secondary complications, and ultimately increase quality of life. That is what I thought I learned in school, and is also what I am finally able to focus all my life efforts toward: collaboration and empowerment—for everyone involved. Personally, I was crumbling working in a system that did not allow enough time for me to develop relationships with others that were strong enough to help create change for us both.
One relationship that has changed me for the good is the one I have developed with Stevie Hopkins. Stevie and I met quite a few years ago at the Abilities Expos. There are now six Abilities Expos each year, so we have the opportunity to speak often with each other. When we first met I was an independent, struggling entrepreneur (fancy word for work without pay) and Stevie was launching the 3E Love symbol (Educate, Empower, Embrace), which has become very popular for obvious reasons. I, like most people, was drawn to Stevie's charisma, honesty and candid nature. We would talk about the disability community; the many barriers faced by people with disabilities, the success of the 3E Love symbol, and that there is still work to be done. While the "wheelchair heart symbol" is ever popular with people who use wheelchairs, friends, family members, and clinicians (pretty much everyone), it is as difficult as ever for people to acquire the wheelchair that actually meets functional and lifestyle needs. Stevie mentioned his power wheelchair works well for him, but that he will be a little nervous when he has to replace this one. He says that he is comfortable using his current model of mobility device, but adds that the product is no longer on the market. He is also worried that his insurance guidelines have changed.
Recently, Stevie and I took our relationship to the next level when Illinois Medicaid slashed funding for power wheelchairs to the point where, basically, there would be no access to power wheelchairs for Medicaid recipients in Illinois. Sounds absurd doesn't it? In collaboration (there's that word again) with consumers, consumer groups and wheelchair industry groups, we were able to bring a united voice to Springfield in opposition to this measure, and support a bill that would allow for appropriate access to power mobility.  Stevie lives in Chicago and was immediately willing to participate in these advocacy efforts. Groups of us emailed, mailed, called and met with members of the Illinois legislature. About a week ago, a very important meeting occurred. Stevie was invited to meet with Congresswoman Tammy Duckworth (D-Ill). He was invited to talk about access to wheelchairs on a federal level! Given Stevie's exceptionally high IQ, he quickly became versed on the current federal bill (H.R. 942) and subsequently met with Duckworth who, herself, is a wheelchair user. Duckworth listened to Stevie about why his wheelchair is vital for him: to run a business; get around anywhere, be independently mobile, breath, and other important things.
Being able to attend so many meetings with the legislature with such a large group has been motivating and empowering. Representatives commented how powerful it was to see so many wheelchair users at the state capitol. I am changed for the good through my partnership with everyone who participates in this common goal: to increase access to freedom of movement.
You can help make our collective voice stronger by: 1) joining the UF movement usersfirst.org, 2) use the UsersFirst Mobile Registration Form to sign up yourself and others at http://signup.usersfirst.org, and 3) join us on Facebook athttps://www.facebook.com/UsersFirstAlliance
—Ann Eubank, LMSW, OTR/L, ATP, CAPS