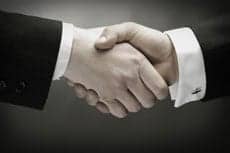 TiLite and Permobil have reported in a joint news release that Permobil will represent TiLite's full product line in Canada, as of September 15. The release adds that a total of five Permobil sales representatives are slated to represent TiLite's line of manual wheelchairs across Canada, accompanied by a designated TiLite product specialist.
David Lippes, CEO, TiLite, notes that the blending of TiLite's manual mobility with Permobil's power mobility aims to provide the Canadian sales team a combined product line that matches each company's vision for quality and performance in mobility.
Larry Jackson, president, CEO, North American Operations, Permobil, echoes Lippes' sentiments, adding that as Permobil expands it market share in the Canadian market, "We are pleased to work with TiLite and our Canadian sales team to help TiLite expand in this market as well. Both TiLite and Permobil share similar business models, and the joint efforts of TiLite and Permobil are a natural fit. It will be an easy transition for the Permobil sales staff to offer TiLite manual wheelchairs when a power wheelchair is not needed," Jackson says.
The release states that while Permobil will serve as TiLite's representatives in Canada, customer service and support will still come from TiLite. The introduction of Canadian order forms with pricing in Canadian dollars and the Permobil partnership are also intended to ease the selling process of the TiLite product line for dealers across Canada. TiLite adds that its current partners will reportedly see no changes, as all orders will be processed directly through TiLite.
[Source(s): TiLite, Permobil]