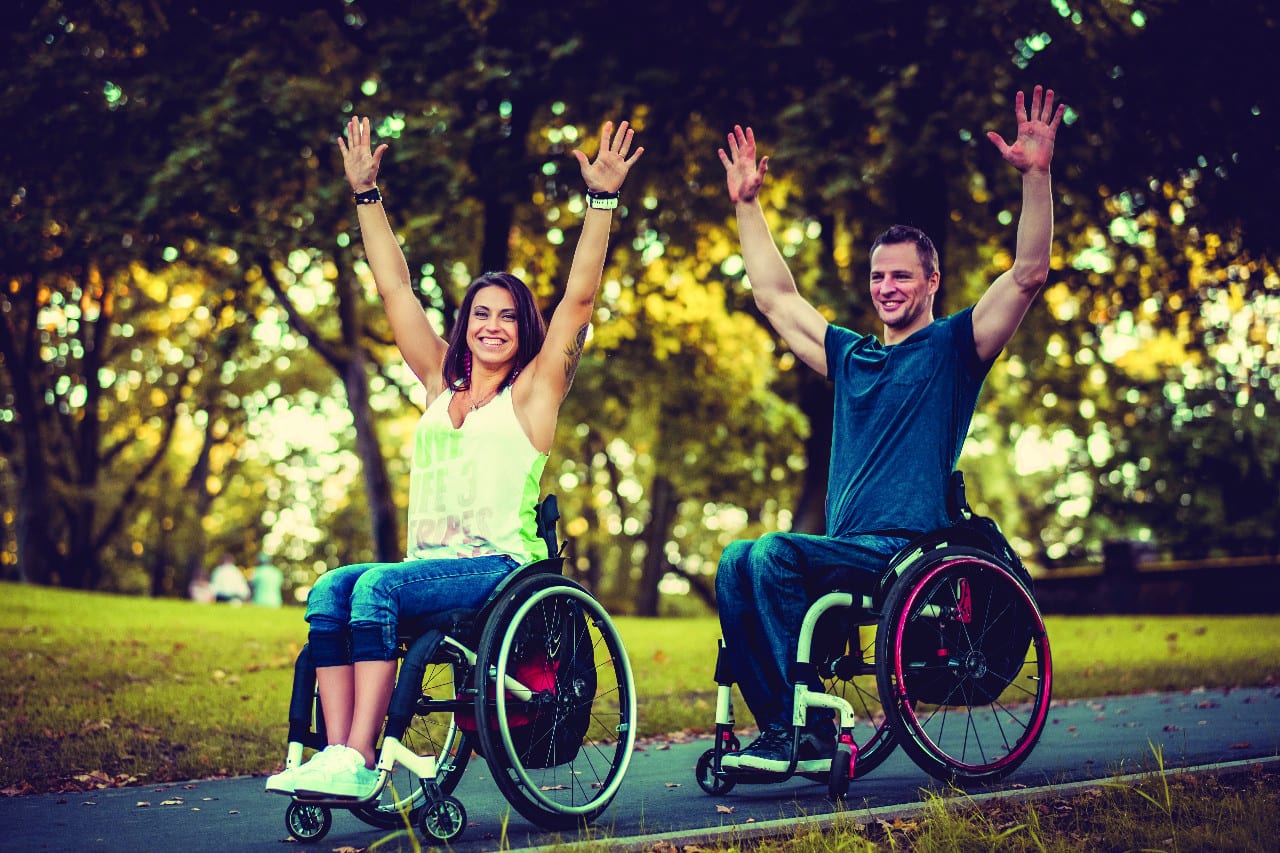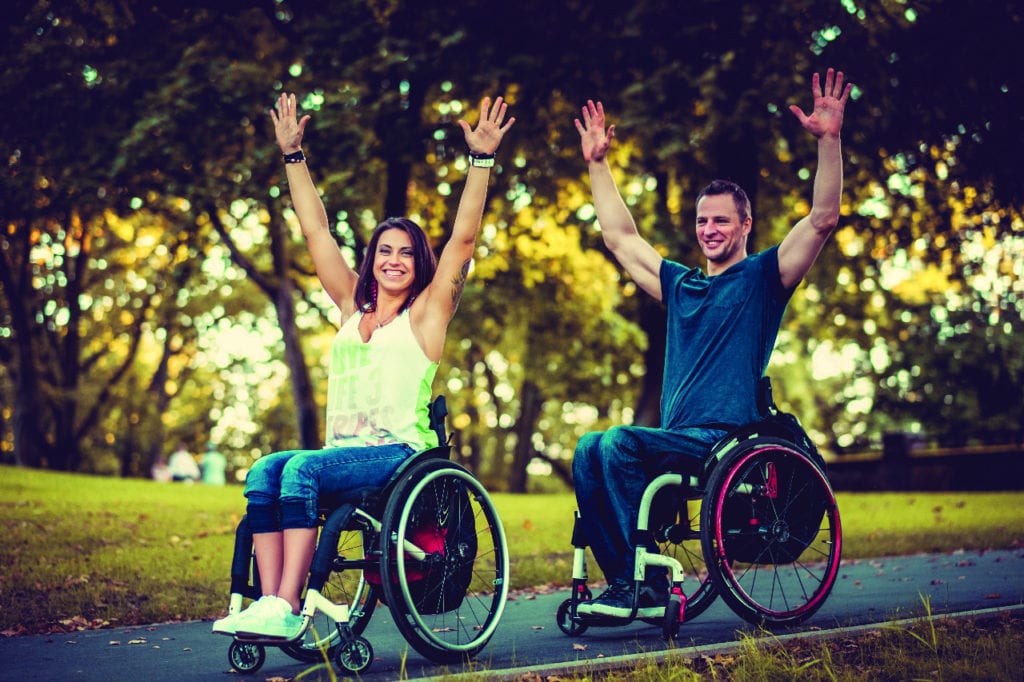 New approaches to product design and the way manufacturers think about solving performance issues for folding and rigid frame models are changing the game for this equipment category. Two manufacturers explain what's happening from the inside.
Compiled by Frank Long, Editorial Director
The convergence of design and materials imbues today's lightweight wheelchairs with a kind of performance sophistication that seems almost destined to age well. The refined appearance and function of today's manual mobility devices may make it difficult to imagine how one might improve on these folding-frame and rigid-frame lightweight wheelchairs, but at least two manufacturers are busy thinking of ways to do exactly that.
To learn what manufacturers are doing to improve the user experience for their devices, Rehab Management is joined by representatives from two wheelchair manufacturers who chronicle the most significant advances among their lightweight wheelchair products and how those advances benefit wheelchair users. They also offer suggestions about how to help users adapt to power assist technologies and optimize a wheelchair so it remains lightweight yet provides adequate seating support and pressure injury protection.
Participating in this Q&A discussion are Jacki Rettler, Product Manager, Ki Mobility, Curt Prewitt, MS, PT, ATP, Ki Mobility, and Deborah L. Pucci, PT, MPT, Ki Mobility, and Ryan Rhodes, MS, OTR/L, ATP, SMS, Clinical Rehab Manager, Sunrise Medical.
What is happening to the weight and performance gap between folding-frame and rigid-frame lightweight wheelchairs? Are the differences in portability, energy transfer, and ride smoothness narrowing?
Jacki Rettler, Ki Mobility: I think the gap may be smaller now than what it was 10 years ago between ultralightweight folding and rigid frames. As advances are made in design and manufacturing through materials and new technologies, both folding and rigid chairs have become lighter, smaller, and easier to transport. However, there will likely always be some gap due to the nature of differences in design. A folding wheelchair is endowed with more moving parts, and that adds weight. Research is starting to help us understand more about what is important in the world of energy transfer and performance.
Ryan Rhodes, Sunrise Medical: The gap is narrowing with regard to portability, energy transfer and ride smoothness. Both folding and rigid models provide quick-release rear wheels, removable legrest hangers (when applicable), cross brace for folding chairs, and foldable backrests for rigid. Earlier folding frame wheelchairs were heavier due to the increased amount of material from the cross brace as well as loss in energy transfer during propulsion due to energy being lost in the articulation points of hinges of the cross braces. Manufacturers have increased "rigidity" of the folding frames by introducing locking mechanisms as well as dropping the seat sling bars within the frame of the chair instead of on top of the frame.
What innovations in design, materials, or technology has your company leveraged to improve the user experience with its lightweight wheelchairs?
Jacki Rettler, Ki Mobility: Advancements in research tools are now able to eliminate the human variable and evaluate the efficiency of a wheelchair as a machine. The outcome is that we can understand what truly impacts efficiency and thus propulsion effort. This research shows that set-up, especially weight distribution, along with wheel and tire choices, are far more important than materials or mass. In the high-end chairs available today, mass — the weight of the wheelchair — simply does not have a significant effect on propulsion efficiency. Maybe the questions we have been asking for the last decade, or three, need to change. Should the industry's perspective be evolving with the evidence and not remain bound in antiquated opinions and marketing campaigns loosely based on faulty or non-existent science?
Ryan Rhodes, Sunrise Medical: Sunrise Medical has been very innovative with continued research and development for improved end user satisfaction and independence. One great feature is the introduction of the 7000 series aluminum, a light and strong aluminum that reduces the weight of the wheelchair by pounds. Both 7000 series and 5000 series aluminum is very durable, and Sunrise takes pride in the strength and hold of all welds of their manual wheelchair products. A full-time K5 wheelchair user propels thousands of times a day, so every pound reduced is incredibly significant on reduction of strain of the UEs. Jay cushions and backs have numerous hardware options to accommodate adjustments and fit most wheelchairs. Hardware is available, if necessary, to add aftermarket backrests and cushions to Quickie manual wheelchairs, including folding and rigid K5 wheelchairs as well as tilt-in-space wheelchairs. In regard to aesthetics, Quickie offers a plethora of color, design, and wheel options to fit the most modest and flamboyant styles of the end user.
How should therapists handle the process for moving a lightweight wheelchair user to power assist? What key things does a therapist need to know about the wheelchair and the power assist device to make the transition work?
Deborah Pucci, Ki Mobility: For K0005 ultralightweight wheelchair users, considering a transition to power assist should begin with a thorough evaluation. This includes obtaining a medical history, conducting a subjective interview and mat evaluation, and evaluating set-up of current equipment. This provides the clinician and ATP with an understanding of the individual's current and anticipated level of functioning, suitability of existing equipment, and an understanding of the user's goals and expectations — including how and where the equipment will be used. Power assist trials should be done in the individual's well-configured equipment, or well-configured trial equipment. If the trial is not completed in a set-up optimized for the user, the benefits of the power assist, such as propulsion efficiency or upper extremity preservation, cannot be accurately assessed. Poor set-up of the equipment that the power assist will be used on could result in benefits that are diminished or not realized at all.
Ryan Rhodes, Sunrise Medical: As a therapist in a seating clinic role, this was a very important topic of conversation for our K5 manual wheelchair users of all sorts. Despite having an optimally configured wheelchair for the end user, we have research and studies to document the unavoidable onset of repetitive strain injuries including rotator cuff syndromes, cubital tunnel syndrome, carpal tunnel syndrome, etc, that not only affect optimal propulsion but also transfers and ADL participation throughout their daily lives. Many therapists have theories against power and power assist. However, failure to utilize technology as a preventable means can negatively affect lifespan and independence.
When transitioning a lightweight K5 wheelchair user to one with power assist, the end user's lifestyle, needs, level of independence, environment, third-party funding and available technology should all be considered and discussed. Key things that therapists need to know about the wheelchair and power assist device involve compatibility with not only the wheelchair and power assist device but also compatibility with the patient and power assist device. There are numerous options with power assist that can be added to a manual wheelchair, including Xtender wheels that assist with propulsion in all directions, such as forward propulsion, reverse, and turning. The Xtender is an excellent product for those with limited UE strength, fine motor control of the hands (quadriplegia, Guillian-Barre, and other peripheral nerve damages of the UE) as they can utilize the thenar eminence of the hands to propel the wheelchair. This feature allows end users to overcome thresholds, back up from their bathroom sink, turn on thicker carpet within the home, as well as assist propelling uphill. On the flip side, there are power assist devices more helpful with community transportation and long-distance forward propulsion, which, however, do not assist with turning and reverse, such as the Smart Drive. Considering all of the options available and trialing equipment with patients is essential in reducing the risk of repetitive strain injuries of the UEs.
OSHA's standard for extremely high risk for repetitive strain injuries is any activity that is repetitively done 1,000 times or more a day. An average K5 wheelchair user propels a wheelchair 2,000 to 3,000 times a day, so unfortunately it is not IF we get a repetitive strain injury, but WHEN we get a repetitive strain injury as a full-time wheelchair user.
It's important to minimize wear on a wheelchair user's upper extremities and protect against skin breakdown. What "big picture" strategies can therapists use to make sure a wheelchair remains light and agile but has the seating and positioning components to provide adequate support and pressure injury protection?
Curt Prewitt, Ki Mobility: Within the weight range of K0005 wheelchairs, research is demonstrating that optimizing weight distribution over the rear wheels is more impactful on propulsion effort than minimizing system weight. Therapists and ATPs may make equipment selections in favor of minor weight savings in a frame or a cushion, at the expense of selecting a more clinically appropriate option. Professionals should ensure that the prescriptive design, the specific fit and configuration, provides necessary support, stability, and positioning, and reflects the environment of use and skill level of the individual. Seating geometry should limit movement at the seating surface during propulsion. This will minimize the detrimental effects of shear strain on tissue integrity and improve propulsion efficiency. Initial configuration and fine tuning at delivery should focus on optimizing upper extremity joint angles and handrim access in order to achieve the most efficient propulsion mechanics. Lastly, and importantly, practitioners should institute regular follow-up to assess for needed changes to the prescriptive design.
Therapists and ATPs need to shift their focus away from the small weight differences between frames in this category of chair onto the characteristics of the make and model of chair that best meets an individual's needs.
Ryan Rhodes, Sunrise Medical: When choosing seating, it is important to understand qualifying factors for wheelchair cushions, especially knowing that third-party payors are reactionary and not preventative. Without a h/o skin breakdown, skin-protectant cushions are out of the question. Properly positioning the pelvis is our starting point; without a good foundation, we will have a whole stack of problems as a result. Consideration of backrest supports to ensure natural curvature of the spine, whether that be lumbar supports to ensure proper lumbar curvature and reduce posterior pelvic tilt or lateral supports to reduce lateral leaning. Maintaining proper positioning assists with energy conservation for propulsion as well as even weight distribution to reduce "hot spots" or skin breakdown at bony prominences. Ensuring that you as a therapist can recognize a problem and determine a product to assist or correct the problem is imperative. RM