Designed to grow with the child, the Miko Tilt-in-Space Mobility Base — new from Inspired by Drive — features a wheelbase that can accommodate both sizes of the Flexi seating.
Capable of supporting up to 99 lbs (66 lbs in transit), the Miko features a tilt-in-space wheelbase and a fully reversible Flexi seating system. The tilt-in-space feature offers proven pressure relief by redistributing the pressure of the child's back and shifting it away from posterior locations. The Quick-Lok seating interface allows the seat to be adjusted from a forward to rear-facing position, while the lightweight frame folds for quick and easy transport, according to the Port Washington, NY-based company.
The Miko with Flexi can be adjusted to multiple angles, making it more comfortable for a child to be seated for longer periods. The armrests, headrest, lateral supports and contoured cushions are also all adjustable. Other features include transit brackets, an angle-adjustable push handle, a fold-away canopy, locking swivel casters, a rear wheel lock, and an under-seat carrier.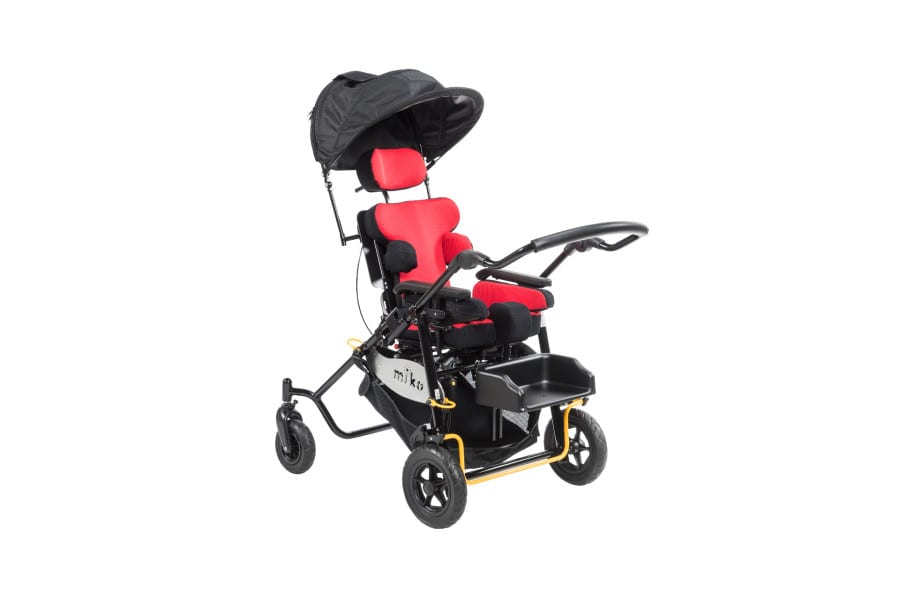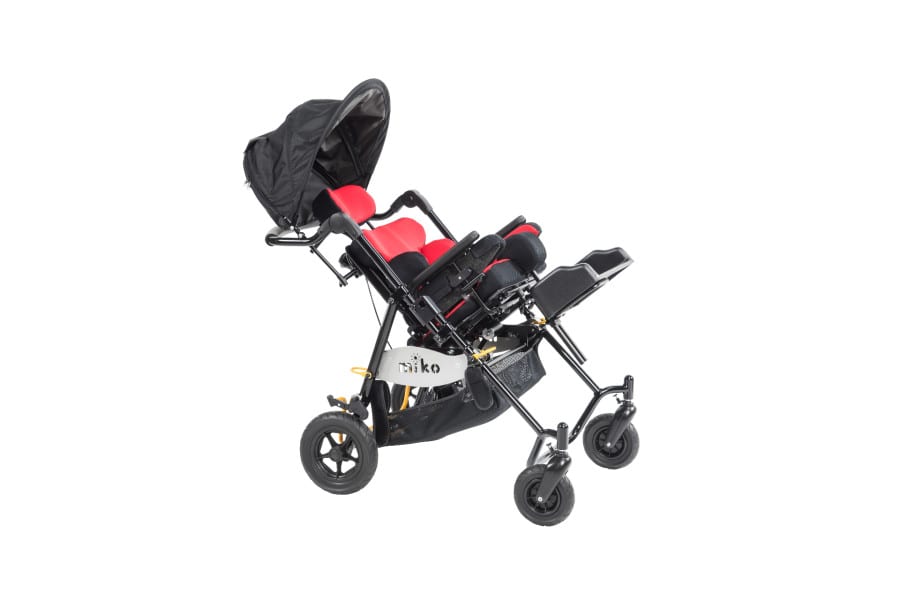 The seating upholstery is available in Fire Truck Red, Jet Fighter Blue, and Punch Buggy Pink. Optional accessories include all-terrain wheels, an oxygen tank holder, an angle-adjustable foot box, upper extremity support, and Poziform belts and harnesses, the company news release continues.
To learn more about the Miko Tilt-in-Space Mobility Base and similar products, visit Inspired by Drive. Inspired by Drive is a brand owned by Drive DeVilbiss Healthcare.
[Source: Drive DeVilbiss Healthcare]