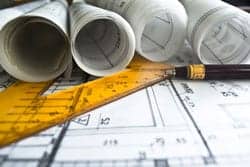 St. James Foundation, Los Angeles, has announced its plans for a new 20,000 square foot LEED certified rehabilitation and fitness complex, designed to accommodate individuals with physical disabilities and mobility challenges. The concept of St. J Fitness originated with Brett St. James and aims to make fitness accessible to all.
Brett emphasizes the importance of the complex, "Because rehabilitation is one of the most important components in spinal cord injury treatment it is crucial that individuals with these injuries have access to retrofitted equipment and tailored services." According to Brett, there is also an undeniable barrier, whether physical or implied, that exists for individuals with physical disabilities when seeking to access fitness or rehabilitation facilities.
The St. J Fitness facility is currently in the planning and development stage, the release notes. The facility is slated to include the newest adaptive fitness equipment, saunas, steam rooms, disabled access pool, body weight support gait training, disabled access bicycle track with adaptive bicycles, therapeutic massage rooms, and acupuncture, acupressure and acutonic therapy sessions, as well as other specialized medical treatment with on-site professionals.
The release also notes that the facility will provide educational seminars about scientific advancements in spinal cord injury, stem-cell research, and other areas impacting paralysis research.
To learn more click here.
Source: St. James Foundation