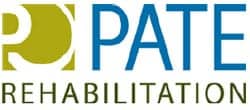 Pate Rehabilitation, Dallas, has launched a new Spanish treatment program, featuring a bilingual Spanish treatment team with specialized training in linguistic and cultural issues that may impact the process of brain injury rehabilitation, according to a recent news release. The program is designed to maximize the benefits of rehabilitation for patients in the Hispanic community, including monolingual Spanish speakers.
Katrina E. Belen, PsyD, emphasizes the importance of the program. "When a patient has to shift focus between an interpreter and a clinician, and simultaneously process their nonverbal cues, it places an unnecessary demand on an already fragile process," Belen says.
The integration of Pate's rehabilitation team aims to smooth the process through the ability to communicate directly with the patient and his or her caregiver in a culturally relevant way that promotes the best outcomes, Belen adds. Pate notes that it has extended its therapy into Spanish-speaking environments to better enable patients to practice skills in their own cultural communities.
The facility adds that it also offers support groups and family conferences entirely in Spanish. Kent Hayden, president, Pate Rehabilitation, adds, "At Pate, we continue to advocate and provide quality care for all individuals who have sustained an acquired brain injury."
Hayden also notes that the facility is thrilled that the program now enables it to provide services and support programs to this population.
[Source: Pate Rehabilitation]