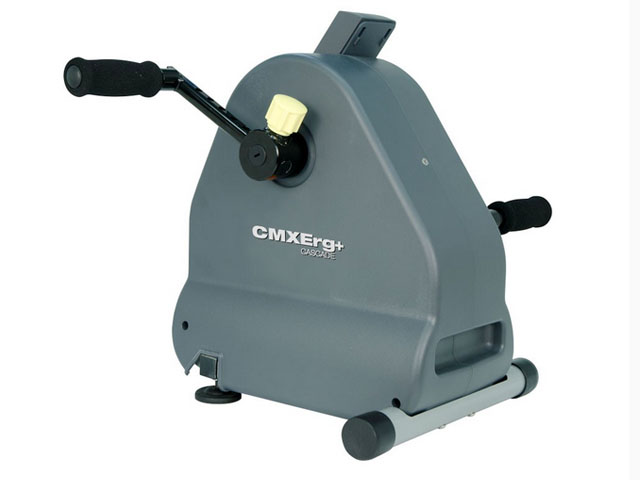 Woodinville, Wash-based Cascade Health and Fitness has added an ergometer designed to handle multiple duties within the rehabilitation facility, gym, or physical therapy clinic.
The new CMXERG+ is built to help users rehab from a variety of injuries or disabilities and also have utility for low impact exercise programs, and upper body cardio workouts, according to a media release from Cascade Health and Fitness. Furthermore, the CMXERG+ also reportedly can be used to perform leg exercises optional indoor cycling pedals are added.
Additionally, the new ergometer is designed to be portable and self-powered. The CMXERG+ is built to offer eight levels of smooth, quiet magnetic resistance. The console provides important feedback to the user that includes information about calories, time, speed and distance. Adjustable length cranks are designed to rotate both ways to maximize rehabilitation effectiveness.
Among other product features offered with this device are resistance knobs that are large for adjustment, as well as a belt drive designed to offer smooth and quite operation. It also offers bi-directional resistance and the cranks are made to rotate synchronously or asynchronously. In addition, the CMXERG+ is manufactured with a stable base console designed to tilt to various viewing angles.
[Source: Cascade Health and Fitness]