In a recent news release, the University Hospitals (UH) Bedford Medical Center, a campus of UH Regional Hospitals, reports that it launched a new program designed to assist older adults in living healthier, more independent lives.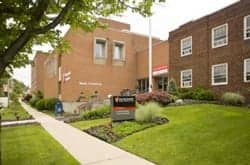 According to the release, the Center for Healthy Aging aims to expand the variety of services already provided by the hospital to the older adult community in and around Bedford. It is also intended to serve as a model for managing the complex medical and social issues facing older patients and their families.
"Our primary goal is to provide clinical expertise and education to older persons and their caregivers in a collaborative healthcare environment to ensure that they are active and informed participants in their own unique aging process," Anne O'Neill, LSW, manager of the new center explains.
A key component of the center, the release states, is its new Senior Assessment Program. The program offers individuals older than 65 years and their families a resource to identify and manage complex health problems, as well as social, emotional, and practical living issues.
Taryn Lee, MD, medical director, Geriatric Medicine, UH Bedford Medical Center, and a team of geriatric specialists at the Center for Healthy Aging, provide detailed recommendations for the patient, family, and physician to consider and follow-up with as they as deem appropriate.
"Common concerns we assess include memory; mood; decision-making; mobility; sleep and nutrition issues; medication evaluation; safety; and future care planning," Lee notes.
Each assessment is tailored to fit the patient's unique circumstances and medical history. This includes cognitive function and, if necessary, a home environment evaluation. Kimberly L. Kinder, CNP, CNS, geriatric nurse practitioner at UH Bedford Medical Center, explains that patients are assessed by a board-certified geriatrician, or nurse practitioner and social worker for the assessment's cognitive component.
"On site at the Center for Healthy aging, a physical therapist can evaluate a patient's balance, fall risk, and need for assistive devices," Kinder adds.
In the event that a home assessment is required, members of the hospital's occupational therapy team will conduct an evaluation of the older adult's living environment. In many cases, Kinder says, recommended home modifications can be made easily and inexpensively.
The release notes that the new Center for Healthy Aging will add more inpatient and outpatient clinical services in 2014, including an older adult fracture program, a palliative care program, and inpatient unit devoted to the care of older adults. The Center for Healthy Aging will also launch a free membership program in early 2014 called Age Well Be Well.
Lori Robinson, membership and outreach coordinator, UH Bedford Medical Center, explains that the program will aim to encourage and empower older adults in the community to socialize and remain connected.
Richard Hanson, president, UH Community Hospitals and Ambulatory Network, says the decision to launch the center was designed to meet a growing need for older adult services in the community, "Nationally and locally, patient populations are aging and we want to be prepared to meet the challenge of caring for them—mind, body, and spirit."
Photo Credit: University Hospitals
Source: University Hospitals Case Medical Center