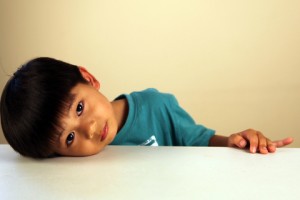 Findings from a multicenter study led by a team at Hospital for Special Surgery (HSS), New York, confirmed that knee replacements among juvenile idiopathic arthritis (JIA) patients are effective for at least 10 years in 92% of cases, with at least 75% of implants in service for 20 years or more.
According to a media release from HSS, Mark P. Figgie, MD, study leader, says the surgery in this patient population, although performed by only a small number of highly specialized orthopedic surgeons nationwide, is life-changing for JIA patients.
"Juvenile arthritis is a debilitating condition that can really affect the patient's ability to function, yet few reports exist on the results of total knee replacement in people with JIA," Figgie says. "Because of the low volume of procedures in this patient population, we used an international, multicenter approach to determine the survivorship and functional outcome of TKR in this group of patients."
Figgie and colleagues compiled results from JIA patients who had total knee replacements by experienced orthopedic surgeons at five hospitals between 1979 and 2011. Those participating in the study included Hospital for Special Surgery, Brigham and Women's Hospital, Stanford Medical Center, the University of California San Francisco Medical Center, and Catholic University Hospitals in Belgium.
A total of 217 patients with 335 knee replacements were identified by chart review and then contacted to survey their outcomes. Data on revision surgery, walking tolerance, ability to go up and down stairs, and the use of walking aids were included in the survey.
The average age at surgery was 28.1 ± 9.1 years (age range 11 to 58 years) with a mean follow-up of 12.6 ± 6.9 years (range 2 to 33 years). Eleven patients (who had 14 knee replacements) had died, one bilateral TKR patient declined to participate, and 21 patients (who had 30 knee replacements) remain to be contacted. The number of procedures performed each year remained relatively consistent, despite the advent of new medications to treat rheumatoid arthritis.
While the implants lasted at least 10 years in 92% of JIA patients, the data show that total knee replacements last slightly longer in elderly patients with osteoarthritis," Figgie said. "This is not really surprising, as the longevity of the implant may be affected by the JIA patient's poor bone quality, severe joint deformities and contractures, and the immunosuppressive medications used to treat their disease."
[Source: Hospital for Special Surgery]