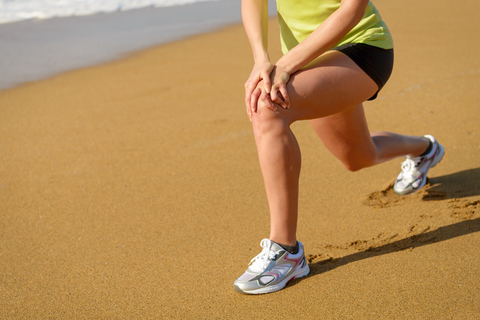 The message sent to the orthopedic surgeons was clear: For younger patients who have unicompartmental arciutlar cartilage damage, the treatment choice should always be a high tibial ostotomy (HTO) instead of knee replacement. This was the position presented by Jack M. Bert, MD, at Orthopedics Today Hawaii 2015, as reported by Medscape.
Bert notes that despite the once common use of HTO in the United States, the procedure has been in decline recently. In contrast, the use of unilateral knee arthroplasty (UKA) to treat patients in their 30s and 40s has been increasing. This trend, according to Bert, swings the wrong direction.
Using UKA for patients in this age is, Bert says, "absolutely the wrong thing to do."
Bert tells Medscape that joint replacement should be consigned to older, less active patients who are less likely to need implant revision. He adds that the components of implant devices used in UKA or TKA have significantly shorter life expectancy than the patient who receives the implant. Thus, patients who receive an implant at age 40 years and live to 80 years will undergo several revisions, with the risk of implant failure increasing with each revision.
Patients who undergo HTO also enjoy significant advantages in the activities in which they may engage. According to the Medscape report, one such advantage is that patients may resume high-impact activities including tennis, running, and jumping. Such activities are typically not recommended for TKA or UKA patients because of the damaging effects they have on implant devices.
Implant placement, Bert tells Medscape, is better suited for patients who are approaching retirement age, since it provides immediate pain relief and does not require an extensive recovery period. In contrast, recovery from an osteotomy typically may require the use of crutches for up to 12 weeks. The latter, Bert says, can be a difficult sell to patients who want a quick return to activity.
A full review of Bert's presentation is available online.
[Source: Medscape]