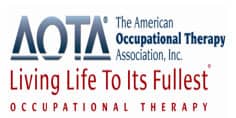 The American Occupational Therapy Association (AOTA) has voiced both appreciation and caution regarding the Medicare Payment Advisory Commission's (MedPAC) sharing of its recommendations for reforming outpatient therapy services with Congress. The AOTA notes that as a member of the Therapy Cap Coalition, it appreciates MedPAC's efforts to reform outpatient therapy services, yet it cautions that some of the panel's final recommendations may significantly reduce access to vital rehabilitation care and may also do little to ensure appropriate payment for services or to minimize inappropriate utilization.
According to a recent news release, the Therapy Cap Coalition says despite these concerns, it is pleased by the Commissioner's recognition that a hard cap on outpatient therapy without an exceptions process would potentially create significant barriers to care.
Christina Metzler, chief public affairs officer, AOTA, states that for many Medicare beneficiaries seeking occupational therapy, "the exceptions process is critical. MedPAC is right to reject a hard cap on therapy services."
However, Metzler adds that lowering the cap would only worsen the policy, and while the AOTA understands MedPAC's efforts to contain costs in Medicare, "limiting access to medically necessary services with any arbitrary cap is the wrong approach. AOTA much prefers MedPAC's suggestions about targeting those who abuse the system," Metzler says.
The release notes that AOTA remains committed to working with MedPAC and Congress to achieve meaningful reform that targets access to care, program integrity, and captures the value of therapy.
Source: AOTA