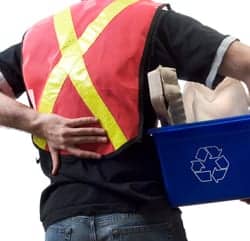 A new web-based tool has been developed to assist healthcare professionals in pinpointing the appropriate treatment for injured workers, according to researchers at the University of Alberta. The researchers note that they used machine learning to analyze injury and treatment records from Alberta's workers' compensation database in order to create the tool, which is engineered to recommend an appropriate course of rehabilitation.
Doug Gross, PhD, associate professor of physical therapy in the Faculty of Rehabilitation Medicine, explains that, "the goal of this tool, and all our rehabilitation strategies today, is to be able to help these people feel healthy again, participate in productive work, and reintegrate into their jobs as quick as possible."
The release notes that in order to develop a computer algorithm that predicts a course of rehabilitation, Gross teamed up with Osmar Zaïane, PhD, a professor of computing science in the Faculty of Science. Researchers reportedly relied on information from a provincial database of 8,611 workers who, following initial treatments, were referred for assessments to determine whether they were ready to return to work. The database provided details about injury types, rehabilitation methods, time between injury and rehabilitation, pain measures, and overall outcomes, as well as personal information.
A set of rules was created using this historical evidence informed every treatment recommended by the support tool, researchers say. The tool, the researchers add, demonstrated 85% accuracy in recommending the appropriate treatment. Zaïane explains that when patients are referred for treatments that do not result in a return to work, the machine interprets it as a mistake.
The release states that the tool is currently being used to train students and requires further testing before healthcare professionals can use it.
The researchers' findings appear in the Journal of Occupational Rehabilitation
[Source: University of Alberta]