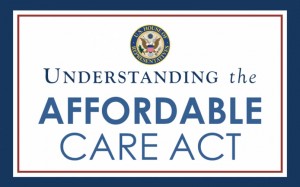 Sunnyvale, Calif-based HealthPocket Inc recently compiled the average health insurance premiums in the first year of the Affordable Care Act (ACA) and compared them to the averages found in the pre-reform market it replaced. Premiums in the pre-reform and Obamacare individual health insurance markets were examined for nonsmoking men and women ages 23, 30, and 63 to determine if premiums were affected differently based on age and sex.
According to a media release from HealthPocket, the firm found that the average health insurance premium increased by double digits for each group examined, though some groups saw a much steeper increase than others.
HealthPocket reportedly used government data for on-exchange and off-exchange individually purchased health plans in the two largest metropolitan regions in each state. The company then calculated the average 2013 and 2014 premiums across all plans for each selected demographic profile. The largest increase it says was observed for young men age 23.
The average premium across all plans increased 78% for 23-year-old men in the 2014 Obamacare market as compared to the 2013 pre-reform market, according to HealthPocket. In comparison, 23-year-old women saw their average premium increase by nearly 45%.
For 30-year-olds, the average premium increased 73% for men and 35% for women. For 63-year-olds who are not yet Medicare-eligible, women had a higher increase to average premiums than men. The Obamacare market's average premium for 63-year-old women was 37.5% higher than the pre-reform market, while the increase for 63-year-old men was 22.7%.
The release from HealthPocket suggests the premium increases observed in the Obamacare market should be evaluated in the context of several factors, most notably the availability of premium subsidies for some portion of the public. However, as HealthPocket observed in a previous premium subsidy analysis, a significant portion of young people fail to qualify for subsidies despite their income due to the fact that the premium amount does not reach the percentage of income needed to trigger a subsidy.
"The market trend we observed was an increase in average premium, and this increase may have been obscured to the press by the fact that the first Affordable Care Act health plans were new and had no prior history against which to declare a rate increase within their state filings," said Kev Coleman, head of research & data at HealthPocket. "However, this increase in average premium must be viewed in light of the fact that under the Affordable Care Act, some people receive subsidies and others do not face a premium rate-up or rejection due to an expensive pre-existing condition."
The full findings of the study and overview of its methodology can be reviewed in "Without Subsidies Women & Men, Old & Young Average Higher Monthly Premiums with Obamacare."
[Source: HealthPocket Inc]