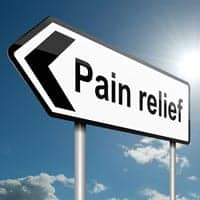 A recent study indicates that post-menopausal women with joint pain may obtain some long-term relief by taking estrogen-only medication. Researchers note that the study was based on the findings of the Women's Health Initiative (WHI), which appears online in the journal Menopause.
Rowan T. Chlebowski, MD, PhD, corresponding author of the study, Los Angeles Biomedical Research Institute lead researcher, notes that after assessing the findings of the women enrolled in the Estrogen-Alone program, which was comprised of women who had undergone a hysterectomy received after estrogen or placebo, "We found that post-menopausal women who received estrogen-only medication reported significantly lower frequency of joint pain than women who received a placebo."
The study goes on to indicate that among the 10,739 post-menopausal women enrolled in the Estrogen-Alone program, 77% of the women reported joint pain and a total of 40% reported swelling of the joints. Following 1 year of treatment, the results suggest that joint pain frequency was lower among women receiving estrogen-only medication (75.3%) when compared with the placebo group (79.2%).
Researchers say after 3 years, participants who belonged to a subset of women in the study treated with estrogen (74.2%) continued to report joint pain less frequently than women who received the placebo (79.8%).
Chlebowski characterizes the relief from joint pain as modest, but sustained, adding that, "Recent follow-up studies from the WHI found the benefits of taking estrogen-only medication could outweigh the risks for about 5 years," Chlebowski says.
[Source: LA BioMed]