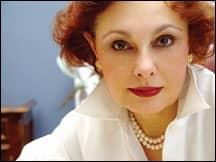 Cherilyn G. Murer, JD, CRA, is CEO and founder of the Murer Group, a legal-based health care management consulting firm in Joliet, IIl, specializing in strategic analysis and business development. Murer may be reached at (815) 727-3355 or viewed on her Web site: www.murer.com.
With costs on the rise and more Americans than ever uninsured, health care is among the top domestic concerns of voters. Senators John McCain and Barack Obama have responded by making health reform proposals central to their platforms for the presidency. Both candidates are calling for expanded health information technology, improving prevention and better management of chronic conditions, a more vibrant health insurance market, and medical malpractice reform. Beyond these similarities, however, there are fundamental and profound differences between the two candidates' proposals regarding how health care should be organized and paid for in the United States.
SENATOR JOHN MCCAIN
John McCain has proposed comprehensive, pro-market health care and Medicare reforms to reduce health care costs and control increases in premiums—while delivering highquality health care. He sets down three primary goals: paying only for quality care, offering diverse insurance choices responsive to individual needs, and restoring a sense of personal responsibility. He advocates market solutions, such as allowing companies to provide insurance nationwide. He says individuals should have a variety of plans to choose from and would offer tax credits and health savings accounts to help pay for them. He favors allowing safe prescription drugs to be imported, and more generic drugs to be on the market to control costs.
The centerpiece of McCain's plan is a fundamental change in the way that health premiums paid for by employers are taxed. McCain's proposal seeks to move Americans from group coverage, especially the employer-based coverage they have today, to individual coverage. This will require individuals to negotiate directly with insurance companies over premium prices and benefits. In the existing tax system, for employees with company-sponsored health coverage, the amount that the company pays for health premiums on behalf of the employee is not counted as personal income for tax purposes (ie, what is reported to the IRS).
Senator McCain's proposal also includes tax code changes that will weaken existing employer-based coverage. The plan eliminates tax exclusion for health insurance premiums. McCain's plan will instead tax the individual for the value of health benefits. This means that employers' contribution to health income premiums will be added to employee's taxable income. The plan replaces this exclusion with tax credits of $2,500 for an individual, or $5,000 for a family. His intent is that people use these tax credits to offset the higher income taxes they would have to pay, or they can use the credit to help them buy health insurance on their own.
The rationale is to make the consumer indifferent between taking the company plan or shopping for a health plan. With more choices, McCain's expectation is that costs will decrease.
Controlling health care costs will take fundamental change, McCain says, and nothing short of a complete reform of the culture of our health care system and the way we pay for it will suffice. McCain would reform federal policies and programs and focus on enhancing quality while controlling costs. He would implement a plan that would:
Allow people to buy health insurance nationwide instead of limiting them to in-state companies;
Permit people to buy insurance through any organization or association they choose as well as through their employers or buying direct from an insurance company;
Provided tax credits of $2,500 to individuals and $5,000 to families as an incentive to buy health coverage;
Allow veterans to use whatever provider they want, wherever they want, by giving them an electronic health care card or through another method;
Support innovative delivery systems, such as clinics in retail outlets and other ways that provide greater market flexibility in permitting appropriate roles for nurse practitioners, nurses, and doctors;
Where cost-effective, employ telemedicine, and community and mental health clinics in areas where services and providers are limited;
Foster the development of routes for safe, cheaper generic drug alternatives and biologic pharmaceuticals. Develop safety protocols that permit their reimportation to keep competition vigorous;
Pass tort reform to eliminate frivolous lawsuits and excessive damage awards; and,
Provide a safe harbor for doctors who follow clinical guidelines and adhere to patient safety protocols.
McCain also believes that taking personal responsibility for one's health is key to reducing skyrocketing health care costs. Government can help foster this by:
Creating awareness and an environment conducive to helping people take better care of themselves to prevent chronic diseases when possible, and helping them do more to adhere to treatment after being diagnosed with an illness;
Combating childhood obesity, diabetes, and high blood pressure, which are all on the rise, by funding educational initiatives that help teachers educate children about health, nutrition, and exercise; and
Funding public health initiatives to stem the growing epidemic of obesity and diabetes, and to deter smoking.
SENATOR BARACK OBAMA
Senator Barack Obama's health care platform goal focuses primarily on providing health care coverage to as many individuals as possible through spending additional savings that would occur through a discontinuing of tax cuts imposed by the Bush administration for those earning more than $250,000 per year.
These funds will be allocated to guarantee that if this plan becomes law, all Americans will be guaranteed health care coverage regardless of pre-existing conditions or illnesses.
To Obama, the rising number of uninsured individuals, the rapidly increasing cost of health care and prescription coverage, and the lack of spending on preventive care are all major factors that require serious reform. To address these issues, the Obama plan uses the following three key points:
Quality, affordable, and portable coverage for all;
Lower costs by modernizing the US health care system; and
Fight for new initiatives.
Obama plans to make a new national health plan available to all Americans, including the self-employed and small businesses. The plan will give individuals the choice to buy affordable health coverage that is similar to the plan available to federal employees. The new public plan will be open to individuals without access to group coverage through their workplace or current public programs. The Obama plan will have the following features:
Guaranteed eligibility. No American will be turned away from any insurance plan because of illness or preexisting conditions.
Comprehensive benefits. The benefit package will be similar to that offered through the Federal Employees Health Benefits Program (FEHBP), the plan covering members of Congress. The plan which will cover all essential medical services, including preventive, maternity, and mental health care, features:
Affordable premiums, co-pays, and deductibles.
Easy enrollment. The new public plan will be simple to enroll in and provides ready access to coverage.
Portability and choice. Participants in the new public plan and the National Health Insurance Exchange (see below) will be able to move from job to job without changing or jeopardizing their health care coverage.
Quality and efficiency. Participating insurance companies in the new public program will be required to report data to ensure that standards for quality, health information technology, and administration are being met.
Additionally, to provide Americans with more options, the plan will make a National Health Insurance Exchange available to assist individuals who wish to purchase a private insurance plan. The Exchange will essentially act as a watchdog to help reform the private insurance market by creating rules and standards for participating insurance plans. The Exchange will help ensure fairness and make individual coverage more affordable and accessible. Through the Exchange, any American will have the opportunity to enroll in the new public plan or purchase an approved private plan. An income-based sliding scale subsidy program will be provided for individuals and families in need. Insurers would have to issue every applicant a policy and charge fair and stable premiums that are not dependent on health status.
In regard to cost, much of the plan is set to provide benefits for small to large businesses that provide coverage for their employees. The benefits take the form of tax breaks and reimbursements, many of which are available in many cases only if those funds are then used to lower the premiums of the covered employees. For example, any company that provides their employees with assistance for catastrophic illnesses will receive a portion of the costs reimbursed if they are then reapplied to lowering the overall spending.
Utilizing preventive care through any of the public or privately offered health insurance plans is another method of cost reduction proposed in the Obama plan. More than 75% of health care costs, totaling above $1.7 trillion yearly, are attributed to treatments that could have been avoided through regular screenings and checkups. By providing physicians with up to date information on their patients, the risk of these costs piling up should be greatly reduced.
As the cost of health insurance rises, so does the price of prescription medication. Without gaining control of the costs associated with prescription drugs, neglect would reenter the system as patients would still go without treatment due to cost. By forcing competition into this market by allowing patients to purchase their medication overseas and enforcing a cap on the profit margin allowed insurers and manufacturers in regard to prescription medications, the end result will be lower prices in a currently gouged market.
The need to provide better health care coverage requires advancements in many aspects of the industry. As such, Obama fully supports funding the biomedical research field on a national and worldwide level. The developments attained through this field of research have previously been shown to cut costs and have allowed for further prevention and early detection of numerous conditions.
Increasing awareness and providing additional funding for those with mental illness, physical disabilities, and specifically those with autism, have been the focal point for much of Obama's new initiatives.
CONCLUSION
Health care is expected to remain among the top domestic issues for voters in the 2008 election. The general election will pit a Democrat with a plan to increase government involvement in the health care system against a Republican who wants to change the tax system to use market competition to control health care costs. By the time this article is published, the new health care platform for the United States may have been decided through the country's selection of its next President.
Comparison of Party Platforms
Synopsis by Murer Consultants Inc
OBAMA

Barack Obama's plan for better health care in America is to provide quality, affordable, and portable coverage for all. He plans to make available a new national health plan to all US citizens, which will include the self-employed and small businesses. Some of the features of his plan include:

Guaranteed Eligibility. This will allow sick people (with recent and preexisting conditions) to obtain health care.
Comprehensive Benefits. This is similar to the package offered through the Federal Employees Health Benefits Program. It will cover all necessary medical services, which include preventive, maternity, and mental health care.
Affordability. There will be lower premiums, co-pays, and deductibles.
Simpler paperwork and reined-in health costs.
Public Plan with simple enrollment and ready access to coverage.
Portability and Choice. People enrolled in the new public plan and the National Health Insurance Exchange (another Obama plan) will be able to move from job to job without jeopardizing insurance coverage.
Quality and Efficiency. The health insurance companies participating in the new plan will be required to report data to ensure that standards for quality are met.

McCAIN

John McCain intends to increase the variety and affordability of health insurance to families in America by fostering innovation and competition.

This is how he plans to do so:

By reforming the tax code to eliminate the bias toward employer-sponsored health coverage and providing everyone with a $2,500 tax credit; families will receive $5,000. This would increase incentives for health care coverage.
Allowing families to purchase health care insurance nationwide to maximize choices and heighten competition.
Providing multiyear coverage that moves with you from job to job and from home to home.
Requiring states with Medicaid to develop a financial risk adjustment bonus to high-cost and low income families that will supplement tax credits and funds for Medicaid.
Allowing people to purchase insurance through any organization or association of choice (ie, churches, employers, individual purchases, and professional associations). The policy chosen will be available to small businesses and the self-employed; and will be portable across jobs. It will also automatically bridge the time between Medicare eligibility and retirement. Certification and rigorous standards would have to be met before plans are approved.