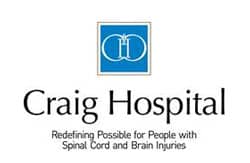 In recognition of the quality of its nursing services and its impact on patient outcomes, Craig Hospital, Englewood, Colo, is among six hospitals nationwide chosen to receive the NDNQI Award for Outstanding Nursing Quality, according to a recent news release. The awards were reportedly presented at the American Nurses Association's (ANA) Nursing Quality Conference, Atlanta.
A Craig Hospital news release notes that the event marks the second time in 3 years that it has received the distinction in the Rehabilitation category. Award winners participate in ANA's National Database of Nursing Quality Indicators (NDNQI), a comprehensive database of nursing performance measures.
The release reports that the facility's accomplishments include a reduction in patient fall rate by 16%, achieved by creating and implementing a policy that requires two staff members to transfer patients with TBI. The hospital adds that extensive interdisciplinary training played a key role in this reduction.
Karen A. Daley, PhD, RN, FAAN, adds that, "Nurses have the power to influence a patient's hospital experience and, most importantly, their ultimate health outcome through their teamwork, innovation, leadership, and dedication. Craig Hospital shows they have performed the best in the US in the Rehabilitation category," Daley says.
Additional hospitals chosen included Robert Wood Johnson University Hospital in New Jersey, Akron Children's Hospital Mahoning Valley, Ohio, Rose Medical Center in Denver, St. Francis Community Hospital in Roslyn, NY, and Sharp Mesa Vista Hospital in San Diego.
Researchers pinpointed the honorees from among more than 1,900 hospitals that report results to NDNQI and measure their performance against other NDNQI hospitals regionally, statewide, and nationwide, Craig Hospital says. To receive the award, all six awardees demonstrated superior results and sustained improvement in patient outcomes linked to the quality of nursing services and nursing work environment factors.
[Source: Craig Hospital]