Casa Colina Hospital announces it has received the Healthgrades 2019 Patient Safety Excellence Award. This award recognizes hospital excellence in safeguarding patients from serious, potentially preventable complications during their hospital stay.
This distinction places Casa Colina Hospital, located in Pomona, Calif, among the top 10% of hospitals reporting patient safety data as evaluated by Healthgrades, an online resource for information about physicians and hospitals. Casa Colina Hospital receives approximately 3,000 inpatients on an annual basis.
The rating examines 14 types of serious complications that could occur during or after surgeries or procedures as defined by the Agency for Healthcare Research and Quality, including bed sores, respiratory failure, and hip fracture.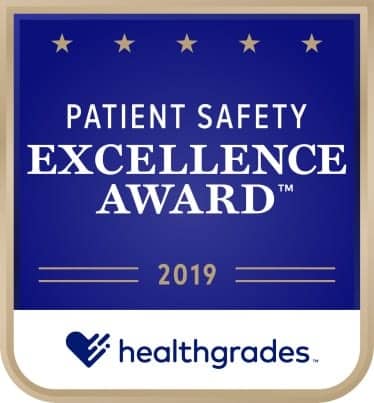 Healthgrades also named Casa Colina Hospital a Five-Star Recipient in the "Treatment of Pneumonia" and "Total Knee Replacement" categories. These five-star ratings indicate Casa Colina Hospital's clinical outcomes in these categories are significantly better than expected, a media release from Casa Colina notes.
"Casa Colina Hospital and Centers for Healthcare is proud to be nationally recognized by Healthgrades, and we will continue to prioritize patient safety as we strive to lead and define excellence in specialized medical and rehabilitative care," says Felice L. Loverso, Casa Colina CEO and President, in the release.
"I am thankful to Casa Colina staff, leadership, and the board of directors for holding us to the highest standards for patient safety and quality of care."
"We are proud to recognize the recipients of the 2019 Healthgrades Patient Safety Excellence Award, which shines a spotlight on the hospitals that are preventing the occurrence of serious, potentially avoidable complications, for patients during their hospital stay," states Brad Bowman, MD, Chief Medical Officer, Healthgrades.
"We applaud these hospitals and their commitment to providing the best possible care for every patient."
[Source: Casa Colina Hospital]