With the Florida Legislature passing HB21 to repeal certain CON requirements in the state, Dallas-based Everest Rehabilitation Hospitals LLC announces its plans to invest more than $24M in another physical rehabilitation hospital — this time to serve the needs of the Kissimmee, Fla region.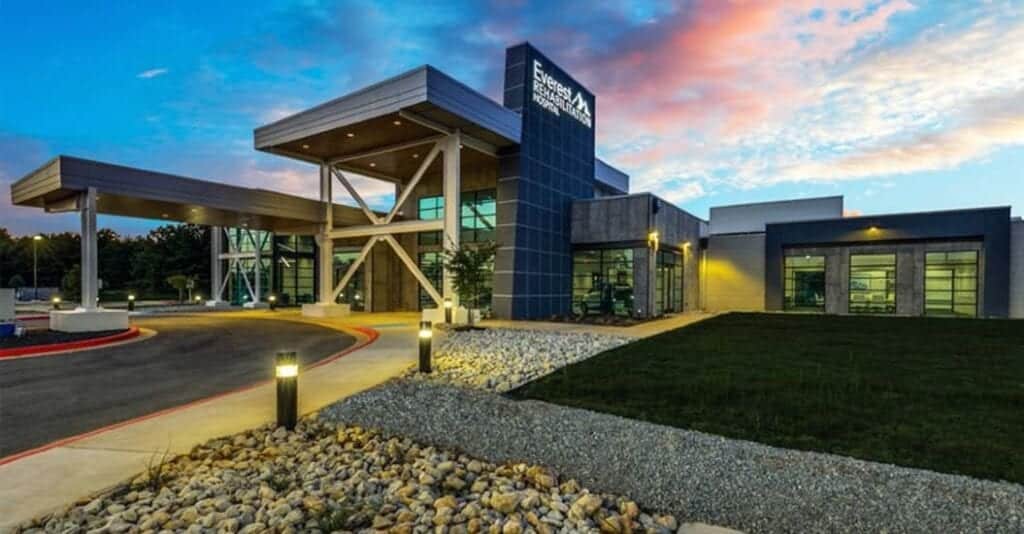 The hospital includes spacious, state-of-the-art equipped inpatient and outpatient physical therapy gyms, a large outdoor mobility courtyard for therapeutic use, aqua therapy, a fully furnished life skills training apartment with a full kitchen and bathroom, several family gathering areas, an extra-large dining hall and patio, in-house dialysis, and an in-house pharmacy. The hospital will serve patients recovering from stroke, brain injury, neurological conditions, trauma, spinal cord injury, speech impediments, amputation, pulmonary disease, orthopedic injury, COVID-19, and other medically complex conditions.
Everest Rehabilitation Hospital Kissimmee will feature a comprehensive and interdisciplinary physician-led experienced team of rehabilitation therapists focused on increasing patient strength and endurance and improving quality of life in a modern, state of the art setting, a media release explains.
"We are overwhelmingly excited to have the opportunity to serve the Kissimmee, Buenaventura Lakes, Celebration, St. Cloud, Meadow Woods, Hunters Creek and Poinciana communities. The level of care in our acute rehabilitation hospital setting cannot be provided at other levels of care such as skilled nursing facilities (SNF). The average length of stay at a comprehensive inpatient rehabilitation hospital is one-third of a typical stay at a skilled nursing facility.

"We provide one to one physical therapy, five to seven days a week, daily medical visits by rehabilitation physicians and a strong 24 hour a day nurse to patient ratio that contributes to optimal outcomes and the highest quality of care."

— Jay Quintana, Everest Rehabilitation's CEO
[Source(s): Everest Rehabilitation Hospitals LLC, PRWeb]
---
Related Content:
Everest Rehabilitation Hospitals Cuts the Ribbon on a New Post-Acute Care Hospital
Everest Sells Two of Its Rehab Hospitals
Everest Rehab Hospitals Cuts Ribbon On Fifth Facility in Oklahoma City