Harmonic Bionics Inc is partnering with Korea-based H Robotics Inc to assist with the US distribution of rebless, an FDA-registered, smart rehabilitation and exercise therapy device for the upper and lower limbs.
A recent recipient of a CES 2021 Innovation Award in the Health and Wellness category, rebless is designed to provide motion to the elbow, wrist, ankle, and knee joints. Featuring multiple operating modes, rebless allows for passive, active, and active-assisted range of motion and exercise, so therapy can be customized based on each individual patient's condition and progress.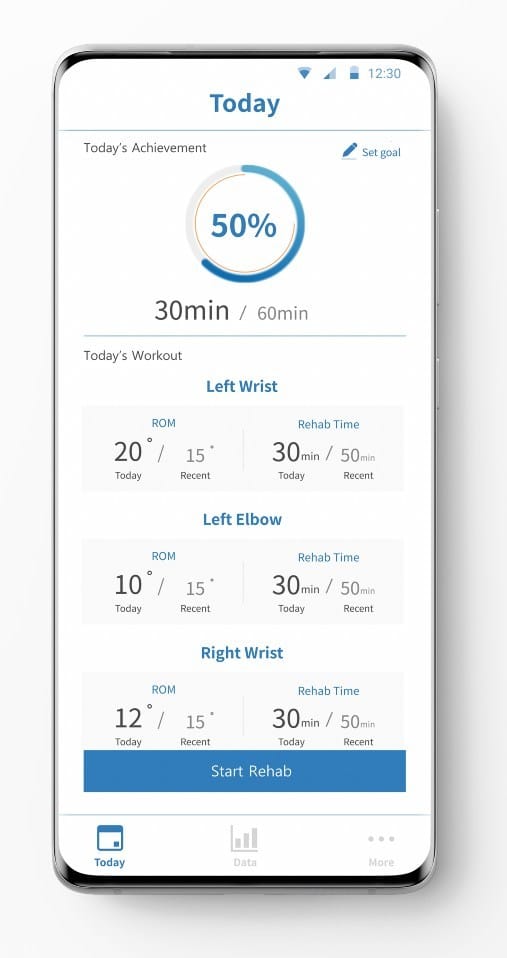 rebless is controlled through an app downloaded onto the patient's smartphone or mobile device. Care providers will use the rebless Clinic software to prescribe exercise regimens, manage and export patient output, and perform telemedicine visits, a media release from Harmonic Bionics explains. 
"An aging population and increasing rates of neurological and musculoskeletal disorders could lead to a shortage in access to proper therapy for patients. We designed rebless to help facilitate teletherapy making it easier to receive care, while its programmability and automation helps deliver the precise repetitions needed for recovery."

— H Robotics CEO Dr. Ig-Mo Koo
"In a time when access to healthcare is a challenge, we are excited to help bring this unique product to the US market. We believe rebless meets the quadruple aim of healthcare by addressing outcomes, costs, the clinical experience, and the patient experience in a positive manner. 

"Home therapy assisted by telemedicine can increase access and compliance to needed therapy, leading to better outcomes. rebless has the potential to advance the rehabilitation process and enhance the experience for patients and providers."

— Harmonic Bionics CEO Christopher Prentice
Harmonic Bionics plans to begin virtual demonstrations in January 2021, per the release.
[Source(s): Harmonic Bionics, PR Newswire]
---
Related Content:
Watch a Live Demo of the Harmony SHR Upper Body Rehab System