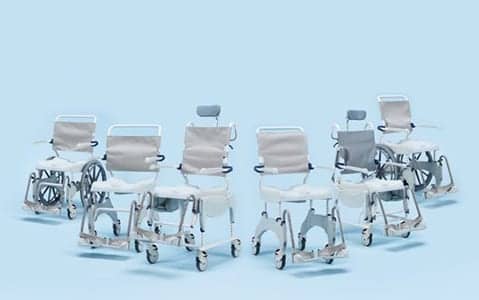 Clarke Health Care Products, Oakdale, Pa, introduces Aquatec Ergo shower and commode chairs, the latest addition to its line of bath safety products.
The chairs are designed with comfort, independence, and dignity in mind, according to the company, based in Oakdale, Pa.
Made with stainless steel frames, the line features seat plate, a design based on the physical imprint left behind when seated that a more upright and stable seating position. A 5-degree seat pre-tilt lifts the knees into a natural squat position. New slide-tilt motion, without use of cylinders, shifts the weight to center.
Ergo modular design allow the chairs to be adjusted as needs change. Off-the-shelf accessories are easy to fit.
The Ergo line includes Ergo Dual VIP tilt and recline and Ergo VIP tilt-in-space with increased tilt angle. An optional reclining back is available as an add-on to the tilt model. Ergo transit and ErgoSP self-propel models come in both standard and XL sizing.
[Source: Clarke Health Care Products]