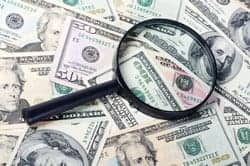 A grant from the National Institute of Neurological Disorders and Stroke will support Houston Methodist Hospital researchers' efforts to understand the role the body's immune system plays in multiple sclerosis (MS). The $1.3 million grant funds a 5-year project that will be led by Todd Eagar, PhD, immunologist in the department of Pathology and Genomic Medicine at Houston Methodist Hospital.
Eagar and his group will reportedly use a model of MS to assess how two key cellular systems spur the development of MS. A news release from the hospital also notes that Eagar will investigate how these two systems impact the behavior of T and B cells. Prior research indicates that dismantling either the Notch signaling pathway or the gamma secretase protein complex may decrease the severity of MS symptoms in animal models.
The release reports that Eagar believes Notch may play a partial role in T and B cell malfunction, and suppressing gamma secretase may be the key to limiting MS-related damage. "We think gamma secretase is important for T and B cells to talk to each other. This project will look at how the interactions between T and B cells promote inflammation," Eagar explains.
The release notes that the current project will also allow researchers to pinpoint whether Notch and gamma secretase may be adequate treatment targets in future human clinical trials.
[Source: Houston Methodist]