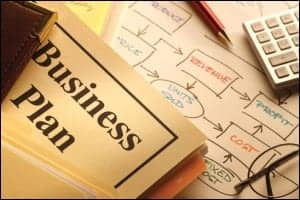 With the new year upon us, Rehab Management asks key players what capital improvements are planned at their facilities in the next 12 months.
OUR PANEL:
Bruce A. Brasser, RN, MSN, MBA, vice president of clinical services and risk manager, Mary Free Bed Rehabilitation Hospital, Grand Rapids, Mich. Mary Free Bed is an 80-bed, freestanding rehabilitation hospital that provides comprehensive rehabilitation services to individuals of all ages, including acute inpatient rehabilitation and a range of outpatient medical care and therapy services.
Frank Hyland, vice president—Rehabilitation Services, Good Shepherd Rehabilitation Hospital, Allentown, Pa. Good Shepherd offers inpatient rehabilitation for adults at four locations in eastern Pennsylvania, and inpatient rehabilitation for children at Good Shepherd Rehabilitation Hospital Pediatric Unit in Bethlehem. Good Shepherd offers a wide variety of rehabilitation services for adults and children at 28 outpatient locations throughout eastern Pennsylvania.
Peggy Brill, PT, OCS, owns and maintains Brill Physical Therapy's two Manhattan, NY, private practices. Brill Physical Therapy is a private, outpatient orthopedic practice comprising 2½ facilities (the "half" is a small facility). It is inside two Wall Street firms. Two of the locations in-house exclusively see employees in the financial banking service firms, which have about 60,000 employees and, locally, about 40,000. The other location is both in-house and open to the public.
Carl Josehart, CEO, TIRR Memorial Hermann, Houston. TIRR Memorial Hermann is a 119-bed freestanding inpatient rehabilitation hospital. The hospital campus offers primarily inpatient services, but also incorporates a physician outpatient clinic, radiology, and a seating and positioning clinic. A 25,000-square-foot outpatient facility is approximately 1.5 miles away. Most of the outpatient physical, occupational, and speech therapy is done at that facility. The outpatient facility serves people who were taken care of at TIRR Memorial Hermann, and, approximately 60% of the referrals to that location come from community sources that are unaffiliated, which means the patients have not been previously treated at TIRR.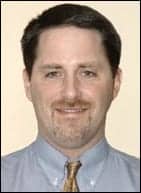 Bruce A. Brasser
RN, MSN, MBA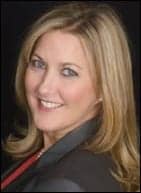 Peggy Brill, PT, OCS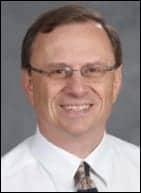 Frank Hyland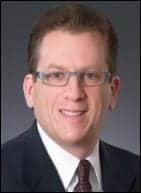 Carl Josehart
 
Rehab Management (RM): Please note the categories and if desired, number of part- and full-time therapists on staff.
Brasser: Physical therapists, occupational therapists, recreational therapists, speech and language pathologists, and certified rehabilitation registered nurses.
Hyland: Physical therapists: 56 part-time, 49 full-time; occupational therapists: 24 part-time, 21 full-time; and speech-language pathologists: 24 part-time, 19 full-time.
Brill: We have seven full-time physical therapists, and we have adjunct, ancillary services such as acupuncture, massage, craniosacral, Pilates, and Gyrotonics.
Josehart: At our inpatient facility, we have 82 total therapists; five of them have a doctorate degree in physical therapy (DPT). At our outpatient facility, we have 37 total therapists, 10 of them are DPTs. We also have therapy residents. TIRR hosts a 12-month Neurologic Physical Therapy Residency Program, credentialed by the American Physical Therapy Association. This was the first such program in the Southwest and one of only seven programs nationally.
RM: Are you planning to make any capital purchases in excess of $750 in 2011?
Brasser: Yes, see answer to following question.
Hyland: Yes.
Brill: In the last few years, we've held back on large capital expenditures, with minor improvements of maybe a new ultrasound machine or a new electric stimulation machine. This year we've purchased three new combo units that are around $4,100 each from Chattanooga's ultrasound and electric stimulation combination. We bought a new hi-lo table that was about $4,300. We've replaced some of the headrests, which adds up to about $500.
Josehart: Yes, quite a few. We're currently in the middle of implementing an electronic medical records (EMR) system—a $2.9 million investment. The inpatient facility will roll out the system in January 2011; the outpatient location will introduce the system in March 2011. The new system will include physician order entry, electronic documentation of all of nursing, and the clinical support services.
Another item that will be coming in spring 2011 is a CT scanner, which will be located at our inpatient facility. This scanner will serve inpatients and outpatients and represents a $550,000 investment. In addition, we're on a rotating bed replacement schedule. We authorize capital purchases on a quarterly basis. Over the last 3 to 4 years, we've replaced probably 60 to 75 of 119 beds. Our goal is to consistently replace beds before they get too old. So, if the useful life is 7 or 8 years … every 7 or 8 years we will replace them. We have also purchased about four or five additional lifts over the last few years, and as money permits, we plan to add more. We've opened approximately four new exam rooms in the last year and all of them have new tables. We would like to get more power-assist tables to help paraplegic patients who are able to transfer independently, to transfer to the exam table when it is in a seating position and then allow the clinic staff to lower patients into a lying position during the medical exam. Within the last 2 years, we purchased a Lokomat®—which is a robotic-assisted, body weight-assisted treadmill training device for our outpatient center. About 6 months ago, we received the pediatric legs for the Lokomat. We are the first center in Texas to have the pediatric legs for therapy. In the next few months, we'll be purchasing two Armeo® devices, which are upper extremity robotic assistive training devices. We will be purchasing one for our inpatient site and one for our outpatient facility. We recently purchased the Bioness® system, which is an electrical stimulation device. In the last fiscal year, we purchased functional electronic stimulation bikes for inpatient and outpatient therapy. Currently, we're looking at some additional adaptive technology. That's where a lot of our focus will be going forward—in robotics and adaptive technology equipment. One of our faculty physicians is working in cooperation with Rice University at our onsite Motor Recovery lab to develop an upper extremity robotic device. Lastly, we're in the process of looking at partnering with the developer of an exoskeleton device to conduct clinical trials of the device at TIRR.
RM: What are your short- and long-term equipment needs, and what equipment do you plan to purchase?
Brasser: Mary Free Bed will be purchasing low beds and other devices used to maintain the safety of inpatients, especially those with brain injuries. We are also in the process of expanding our ceiling track lift system, which is an investment in the safety of our employees as much as the patients whom we serve. We plan to purchase a Dynavision interactive light board in the upcoming year. We are evaluating the Therastride body weight-supported treadmill for locomotor training.
Hyland: We have plans to purchase hospital beds, wheelchairs, treatment tables, and treatment/fitness equipment.
Brill: Treatment tables, a flat screen televison and DVD player for Wii Fit programs, and fitness equipment, including another upright bike. One of the reasons we're looking at an upright bike is we've just been approved by the Hospital for Special Surgery to be one of their few certified hip specialists. Brill Physical Therapy plans to see a lot more of the cutting-edge technology that's done for hip preservation, which is labral repairs, minor osteotomies, surgical procedures that will hopefully be treating the younger population—the more athletic population—to prevent them from having to have total hip replacements later in life. We're looking at what equipment we will need as the demand for those services increases. We have spent quite a bit of money in the last couple of years getting our electronic medical records up to date. We have been running scheduling/billing and patient documentation on two different systems. Our goal is to consolidate with one company. We are looking in 2011 to streamline our scheduling and billing, and our software. We've tried to take the last couple of years to really work out the glitches that can and do exist. One of the problems that we're coming up against is we've got this beautiful software, and the insurance companies, expecting that most private practices are not up to par with the technology, have not created accommodations so we can be utilizing it fully. We can't e-mail notes. It's ridiculous—because we're trying to be more green and conscious of paper waste and chart bulk. We're hoping that by 2012, when the Obama administration will create deadlines for these electronic medical records, all practices will be on board, and hopefully, the insurance companies will have some legislation to ensure reports can be sent in a more timely and efficient manner through technology.
Josehart: We replace wheelchairs, as needed. We have about 150 different wheelchairs on-site that we utilize for fittings and that patients use while they're here. We have close relationships with vendors who assist us with obtaining what we need on a loaner basis to augment our fleet.
RM: Are you replacing obsolete equipment, updating equipment, seeking updated technology, choosing equipment that maximizes utilization/reimbursement, altering the overall footprint, seeking less-costly purchases, and/or investing in trend-oriented items?
Brasser: At Mary Free Bed, purchase decisions are centered on patient need. Maintaining reliable, effective, and safe equipment for our patients and therapists is of primary importance. This requires us not only to replace equipment, but also to purchase new equipment when needs are identified.
Hyland: Approximately 80% of our purchases will be for new program needs, while 20% of the purchases will be replacement in nature.
Brill: Absolutely, Brill Physical Therapy is replacing obsolete equipment, updating equipment, and seeking updated technology. We pick what equipment is needed for the patient. Since we have a very high-end clientele, most of them are very athletic and fit. We're really gearing toward what the new trends are in fitness and conditioning. For instance, we've really expanded into the Pilates. We have full Pilates equipment—the Cadillac, Reformer, Chair, and Barrel. We use it extensively. And with our Gyrotonics, we have special programs we customize for golfers and for building bone density. We're really surprised at how many men we're getting diagnosed with osteoporosis. We have changed the overall footprint. We're very much of the philosophy of everyone needs to come in and do some kind of aerobics, stretching, and strengthening. We want tissues warm before we do our manual techniques on them. One of the footprints we look at is to have some more space for people doing general conditioning. We have specific training that they do one-on-one with a Pilates instructor or Gyrotonics, and we have specific balance activities. We presently have six treatment tables and two private treatment areas, which we're also looking to expand. Privacy is important because we treat more women's health issues and certain patients just need more downtime in a quiet atmosphere. Acupuncture works well in a serene private treatment room and we plan to expand those services as well. We're always looking at "what's the latest in the science, what's the latest in the equipment?" We follow the trends of what's popular and growing, and also accommodate what the patient is already trying to achieve. We build that toward whatever the latest and greatest is that they're doing—Vinyasa Yoga, how do we modify that to fit them; somebody doing triathalons, how do we accommodate cross-training them so they're fit for that. We're really enthusiastic about exercises on the foam rollers—most of the patients who leave our facility get one. Foam rollers have been around for quite a bit, but more recently have gained in popularity. They're great for helping us assist rebalancing the muscles and stretching, especially the lateral side of the leg, the iliotibial band. Doing self-mobilization on the roller. We use it also to work on getting postural alignment. That's a very good trend that helps with relieving pain and often preventing surgery.
Josehart: We've been doing a lot of equipment replacement over the past few years. I think we're getting to the point where we have very little obsolete equipment, which is good. By the time we go live with all of our electronic systems, we'll have replaced 100% of the computers at the facility in the last 3 years. We want to have equipment that helps provide an optimal treatment environment. To help us accomplish this, we review 100% of cases of patients who are transferred out in an unplanned way. We look at whether there was a device, or something that could have helped us maintain them within the facility without the need to send them out. In the last year, we opened three procedure suites here and now we can do PEG (percutaneous endoscopic gastrostomy) placements, filter placements, and retrievals on-site so we don't need to send people off for minor procedures that would take time away from their rehabilitation. We also do dialysis on-site. We constantly look at what interrupts a patient's rehabilitation. Is it a mere availability of equipment? If so, we try to float those items to the top of our list. We've also done a lot of renovation within the facility and have increased the number of licensed beds. When I got here in 2006, we were at 96 inpatient beds. We've increased to 119. We've also increased the number of private rooms within the facility because more and more people want private rooms as a preference, or they come with some community-acquired infection or other issue that requires them to be in a private room. In January, we'll be adding four more private rooms. It won't change the total number of hospital beds, but will change the proportion of private rooms. In addition, we've launched a capital campaign to renovate one of the buildings on our campus. The building is adjacent to the hospital and is an ideal location to move a lot of functions that don't directly support patient care, as well as much of our research staff. This will allow us to reallocate some of the space inside the hospital for additional patient needs. One of the things we're going to be adding in the next 6 to 12 months is a sleep disorder center for neurologically based sleep disorders. A lot of the sleep disorder centers focus primarily on pulmonary issues. We're working in close partnership with the University of Texas neurology department to identify experts who specialize in sleep disorders related to stroke and brain injuries. We're hoping to start with four sleep rooms in 2011, and if the need increases, we'll add more rooms.
RM: When you consider buying a new brand, what informs your decision-making?
Brasser: Therapist input, conversations with therapists in other organizations that are using the equipment, any available literature, reputation, and service provided by the vendor, and cost.
Hyland: Program needs are the main driver when making purchasing decisions. We determine the ROI for each piece of new equipment to determine if the purchase makes sense financially for us. We then evaluate equipment based on its value (clinical effectiveness versus cost) for Good Shepherd and its patients.
Brill: Basically, it's what we see in the literature, what's discussed at conferences. We bring in a product and try it on ourselves first. We see the results, how it feels before we say, "Let's use this."
Josehart: One consideration is the ability to interface with existing items—we want to make sure it is compatible with the other equipment we have and ensure that it can communicate appropriately. We're also looking for devices where there are clinical studies demonstrating safety and clinical effectiveness of the item. For things that are essentially the same quality, price does have to be a consideration. With items that are extremely new like the exoskeleton devices, we're not interested in buying something off the shelf. Part of our discussion with a company that is looking to introduce a new technology is about their willingness to be part of clinical trials and research on outcomes.
RM: Has the economic downturn affected your capital purchase plans for 2011, or your 3- to 5-year capital plan?
Brasser: No.
Hyland: To some degree—we are always looking for means to preserve/enhance our cash flow.
Brill: We feel like we're coming out of the downturn. Over the last 2 years, we've really bunkered down and tried to contain costs. At this point, we are moving forward and looking at how we streamline our business so that we're most cost-effective and efficient and that we still maintain the highest quality of care that we give our patients. When I analyze our profits and losses, I look at January to October this year compared to last year, and what did we spend less money on or more money and what percentage of our income it is. I look over our repairs and maintenance: it's less than 2% of our income; medical and office supplies combined: we're looking at a total of 3.2%. Our expenditures are down compared to last year. We're physical therapists; we're scientists, but we like new toys that provide great results.
Josehart: Absolutely. We're part of a larger system and we've moved to what we affectionately call a "capital lite" strategy. We're trying to make our investments more strategic and focused on patient care equipment. We're trying to shy away, as much as possible, from bricks and mortar, unless it's absolutely required. We have also begun to identify community partnerships when we can and when it makes sense. As an example, the pediatric legs for the Lokomat were donated by a local community group. One of the members of their organization had a child who needed the therapy—but there were no facilities in Texas that had the pediatric equipment he needed. They were traveling out of state to get the care their child needed. The family asked TIRR if we would implement the program if they raised the money for the equipment. Two or 3 months later, they had raised the money and we implemented the therapy. Today, because of their persistence, many children are benefiting from the pediatric Lokomat. One of the changes we've implemented this year, with health care reform, is a change in our planning methods. We typically do a 3-year strategic plan; this year we're focusing on a 2-year strategic plan because many of the health care reform changes are scheduled to go into place in 2014. Until we have a better understanding of the new rules and what the impact is going to be, it didn't seem prudent to spend a whole lot of time in a 4- to 5-year strategic plan. Everything may change, depending on what happens in the next year or so.
RM: Do you plan to implement changes in services corresponding with your purchases?
Brasser: No—all equipment purchases will be used to enhance existing service offerings.
Hyland: We are always looking at ways to grow our programs in an attempt to provide needed services for our patients and to extend our reach throughout eastern Pennsylvania. During the past 18 months, we opened five new outpatient facilities, which required a significant amount of new capital purchases.
Brill: One of the things that we keep moving toward and growing toward is doing for the patients what they can't do for themselves. Our philosophy consistently emphasizes to patients, know and apply the hands-on technique, teach patients the stretching/strengthening they need to restore the balance in their bodies, and then make sure everyone will go home with a two-part, individual program—one daily core program and, secondly, instant relief exercises.
RM: What are the key pitfalls to avoid in purchasing decisions?
Brasser: A key factor in the purchase decisions is the input from the therapists who will be using the equipment. We also regularly check references with colleagues from throughout the country, and recommendations from our PM&R physicians are also valuable considerations.
Hyland: It is critical to closely assess the effectiveness of a product and whenever possible to trial it with your clinicians and patients. Also, it is very important to involve your materials management staff in the decision-making process not only to negotiate the best possible price, but to uncover potential hidden costs, ie, maintenance agreements, shipping costs, warranty, etc.
Brill: You've got to look at the quality of the product and compare what the service relationship is with the company you're getting it from, and how does it fit with what you need? Certain things you can spend less money on, other things you need to spend top dollar on and get the top quality.
Josehart: One of the biggest pitfalls in purchasing is not adequately budgeting for the repairs, maintenance, and staff training. If it's a new technology—like with our new CT scanner—we've made accommodations for ongoing expenses related to training and equipment maintenance. If it's going to be a revenue stream, do you have billing codes that are appropriately built to support it? Have you trained your staff on how to appropriately record the charge? Sometimes, CDMs or other things need to be added to the charge master to ensure implementation. Safety issues are also vital components of purchases. You don't want to bring in a device that only one person knows how to use. Warranties are another item that must reviewed … are you going to purchase support from a vendor or is this something your biomed department can support?
RM: Which key purchase(s) in 2010 proved most valuable?
Brasser: Several equipment purchases in the past year have proven to be valuable tools for the therapists and our patients. For example, Mary Free Bed purchased the Vectra Genisys 4 in 1 unit in the past year, as well as a Tailwind bilateral upper extremity training machine with rhythmic auditory cueing. We have also replaced Nu-Step recumbent cross trainer bikes in the past year with new models.
Brill: The new ultrasound and electric stimulation units. We bought a new pulldown and row machine. That was very valuable. It's such a great postural strengthening machine.
Josehart: I think the electronic medical records system will prove to be the most valuable once installation is complete. In addition to that, adding the procedure suites and investing in some capital that allowed us to renovate and open up certain areas so we could bring equipment on-site to do various procedures at our facility. One of the big things looming in health care reform is penalties to acute care hospitals for readmissions within 30 days of discharge. We want to be good stewards of the referrals we get and make sure we're not sending people back for something we could have done here. It also provides a more optimal patient experience and fewer barriers to patients participating fully in their scheduled therapies. We're focusing on becoming a rehab medical home for people with long-term disabilities. To do that, we can't just focus on what supports the inpatient unit, we have to expand our ability to provide multidisciplinary long-term care for all of the medical needs of the disabled population.
RM: What new technology are you eyeing for possible future purchase?
Brasser: No specific plans.
Brill: We're looking more at who knows what about laser. I've seen people use it and say they get great results. I'd like to see more about that.
Josehart: We're looking at the Erigo®, which is a tilt table with integrated robotic stepping functions to accelerate early rehabilitation. We're also looking at a new zero-gravity device—it's similar to a body weight-supported, treadmill training device, but rather than being over a treadmill, the tracks are in the ceiling and you can take a patient anywhere. Patients can transition from sitting to standing, they can climb stairs, they can exercise on the treadmill—wherever the track is, it can be utilized by patients and therapists. It's a new wave in treatment … getting people off the treadmill and getting them involved in other kinds of activities that more closely mirror activities of daily living.
---
Judy O'Rourke is the managing editor of Rehab Management. She can be reached at .