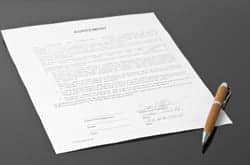 SCI Business Solutions Inc reports that Project Walk Spinal Cord Injury Recovery recently signed a 3-year partnership with Redcord USA, allowing Project Walk franchise clients access to the "Neurac" treatment method for musculoskeletal conditions.
A news release from SCI Business Solutions Inc, exclusive operator and franchisor of Project Walk, notes NEUromuscular ACtivation (Neurac) treatment features customized exercises and techniques in Redcord ropes and slings. It is designed to restore functional and pain-free movement patterns through a high level of neuromuscular stimulation.
Project Walk adds that the method also applies a high effort without the need for high mechanical load, using key biomedical principles to enhance muscle activation and function.
Michael Leonardi, Redcord USA CEO, articulates the company's excitement in partnering with Project Walk, "The addition of our mini-clinics will bring a unique and specific skillset to neuro populations," Leonardi says.
"This exclusive partnership allows Project Walk to tap into Redcord's existing research with neuromuscular re-education techniques while providing new opportunities to further new methods," Brian Malkinson, director of Operations, SCI Business Solutions Inc, adds.
Redcord notes that pending FDA approval, it is awaiting the release of its Redcord Stimula, designed as a tool to apply vibration technology through the ropes of the Redcord equipment. The company adds that it expects the Stimula to be available to Project Walk clients in 2014.
[Source: Project Walk SCI Recovery Center]