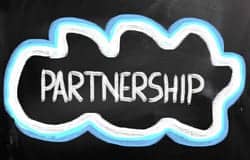 A new 3-year partnership has been forged between SCI Business Solutions Inc, exclusive operator and franchisor of Project Walk Spinal Cord Injury Recovery Center, and Restorative Therapies Inc (RTI). RTI is a leading developer of functional electrical stimulation (FES) systems.
In a recent news release, SCI Business Solutions notes that the strategic partnership will guarantee that Project Walk franchise clients receive access to RTI's medical devices, including the RT300 FES cycles. The RT300 is engineered to allow users to engage peripheral nerves activating muscles through electrical stimulation, creating a patterned movement of the legs or arms.
RTI is also slated to deliver RT200 FES elliptical and the newly FDA cleared RT600 FES Stepper to Project Walk Headquarters in Carlsbad, Calif. The RT600 is designed to integrate FES technology into a weight-supported stepping device.
Brian Malkinson, director of Operations for SCI Business Solutions Inc, articulates the company's excitement in partnering with RTI, adding that the partnership "brings years of research and development from both Project Walk and Restorative Therapies to the spinal cord injury community and other special populations just by visiting a Project walk franchised location."
Project Walk emphasizes its belief that the collaboration will bring its clients an improved quality of care through the latest research-based technology and its hopes that the partnership will also yield new findings and developments for patient populations with debilitating injury and condition.
[Source: SCI Business Solutions Inc]