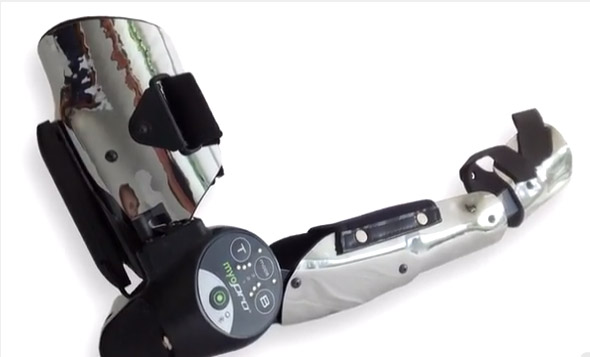 Reykjavik, Iceland-based manufacturer of prosthetics and orthopedic devices, Össur, has entered an agreement with medical device manufacturer, Myomo, Cambridge, Mass, to sell Myomo's MyoPro orthosis technology in the United States.
The MyoPro is described in a media release from Össur as a custom orthosis based on technology developed at Massachusetts Institute of Technology (MIT) to help support and restore function among individuals affected by upper-extremity paralysis. The company reports that some of the conditions for which the MyoPro can provide utility are paralysis as the result of a stroke, spinal cord injury, nerve damage, or progressive conditions such as multiple sclerosis or amyotrophic lateral sclerosis.
Paul R. Gudonis, chief executive officer of Myomo, says that the agreement is a "significant step" in the commercialization of the Myomo product line.
"Össur is a world leader in orthotics and prosthetics, and we look forward to partnering with them to reach a greater number of patients who may benefit from this important technology which enables individuals to perform activities of daily living and return to work," Gudonis says.
See video of the Myomo MyoPro.
[Source: Össur]