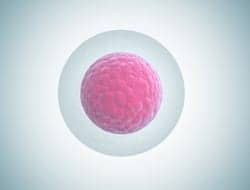 A study appearing in PLOS Biology highlights the impact of stem cell therapy in animal models of spinal cord injury (SCI). Study authors conducted a "meta-analysis" of previous laboratory experiments, assessing 156 published studies examining the effects of stem cell treatment for experimental spinal injury in 6,000 animals.
The results indicate that stem cell treatment resulted in an average improvement of about 25% over post-injury performance in both sensory and motor outcomes, although researchers add, results can vary widely between animals. The study suggests that for sensory outcomes, the degree of improvement tended to increase with the number of cells introduced.
A news release from the Public Library of Science states that the researches then used their analysis to investigate the effects of bias, the way that the stem cells were cultured, the way that the spinal injury was generated, and the way that outcomes were measured. According to the release, in each case the researchers learned key information that may help inform and refine the design of future animal studies.
Additional results also indicated areas that may require further investigation, researchers say, including that there was little evidences of any beneficial sensory effects in female animals and it did not appear to matter whether immunosuppressive treatments were administered or not.
The release reports that in their conclusion, the authors state that according to extensive recent preclinical literature, "stem cell-based therapies may offer promise; however the impact of compromised internal validity and publication bias means that efficacy is likely to be somewhat lower than reported here."
Source: Public Library of Science