Aquila Corporation
Phone: (608) 782-0031; (866) 782-9658
Website: www.aquilacorp.com
Email: [email protected]
Product: SofTech Cushion System
SofTech is a custom fabricated automatic alternating cushion system that uses a combination of air and waterproof foam to address the primary cause of pressure ulcers and to continually create movement under the client. The cushion can be configured to offload directly under an existing pressure ulcer, enabling the client to sit while the cushion favors the ulcer and stimulates circulation throughout the posterior. In addition, the SofTech is designed to change its pressure distribution as often as 60 times per hour. Custom offloading favors a current pressure ulcer so healing can take place while sitting and staying active. The firmness and cycle frequency are adjustable for client comfort and personal preference, and all components are integrated into the cushion base, making it easy to transfer from chair to chair. The rechargeable battery will run for more than 40 hours. The user group includes adult, bariatric, and people who currently have pressure ulcers. Each custom fabricated cushion is handmade and customized for each individual client based on needs and current pressure ulcer locations to maximize its effectiveness. No size restrictions or weight limits. HCPCS code is E2609 and MSRP is $4,300 for direct cash sales. An extended warranty is available, as well as lumbar and full back pads, and a moisture control fan.
 
Comfort Company
Phone: (800) 564-9248
Website: www.comfortcompany.com
Email: [email protected]
Product: Vicair X-Series
The newly designed Vicair X-Series cushion is offered as a ready-to-use, low-maintenance air cushion that provides adjustable, stable support and high-level skin protection. Custom features include Comfort Air cells, an optional new Glidewear anti-shear cover, a mesh liner, coccygeal insert, and reflective piping for added safety. The Vicair X-Series cushion is designed for pediatric and adult users and features air and pressure mapping technology. X-Series liners are made of breathable mesh material to promote air flow and breathability. The X-Series also has a built-in pelvic stabilizer engineered to quickly offload the high risk coccygeal and I.T. regions. The Versa X and Vector X come wtih varying heights between compartments that offer a pre-contoured shape, for the purpose of providing exceptional pressure reduction results. Additional parts and accessories include an extra cushion cover, an incontinent proof liner, a Rigidizer, and replacement Comfort Air Cells. The HCPCS codes are E2622/E2623 and E2624/E2625. Its MSRP ranges from $440 to $540.

Dynamic Systems Inc
Phone: 855-SUNMATE (786-6283)
Website: www.sunmatecushions.com
Email: [email protected]
Products: Sunmate, Pudgee, and Liquid Sunmate FIPS
Sunmate is built to provide support and comfort for any body weight or special weight-distribution need. Open-cell structure aims to promote air-flow to reduce heat. It is made to be lightweight, high-density, and effective within temperatures of -20°F to 150°F. Sunmate is also designed to distribute sitting pressure evenly and not bottom-out or shrink over time. Available in standard and custom sizes, wedges and contours. Pudgee is a high-density, gel-like viscoelastic foam, made to be cool to the touch with pressure relieving properties and low-shear. Its floatation properties aim to improve blood circulation and skin health. Standard sizes: 16″x16″, 16″x18″, 18″x18″, 18″x40″, 20″x20″, 22″x36″. Designed for shear relief, not weight support. Liquid Sunmate FIPS (Foam-In-Place Seating) is a direct custom-contouring seating system used to create seat/back cushions. A fabric-finished, waterproof insert can be completed in 2-4 hours. Designed for all user groups. HCPCS CODES: Recommended, application in process for E2601/E2602 (SunMate); Recommended, application in process for E2603/E2604 (Pudgee); Recommended, application in process for K0108 (FIPS). Sunmate MSRP for standard 16″x18″ cushion is $28.40-$138.60. Pudgee MSRP for standard 16″x18″ pad is $105-$177. Liquid Sunmate FIPS MSRP for 1 unit is $130.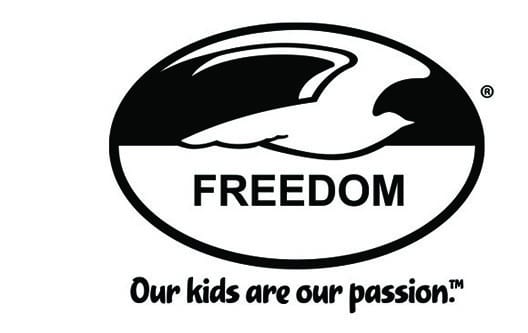 Freedom Designs Inc
Phone: (800) 331-8551
Website: www.freedomdesigns.com
Email: [email protected]
Product: Freedom Customized Specialized Seating Systems
Freedom Designs seating is a highly customized, specialized system. Designed to meet the needs of the profound seating and positioning challenges, Freedom seating systems are manufactured to the exact specifications of the prescribing therapist and provider. Both seat and back platforms may be constructed using either a plywood or Boltaron base material to build upon. "T" nuts are then fastened to the base material to be used to attach installation hardware and secondary support hardware options. Supports surfaces may be constructed by using a combination of several types of foam in any shape or thickness. In many cases, Freedom also utilizes in conjunction with foam "top" layer support surfaces including gel, honeycomb or air. As secondary supports Freedom makes available a full line of headrests, lateral supports, medial thigh supports, and foot and ankle supports as well as a full line of soft supports that includes pelvic positioning belts, anterior trunk supports, and ankle huggers. There are many cover material options, and the company offers a wide variety of textile types in many colors. Several types of wheelchairs are also manufactured by Freedom Designs, such as the SP3, NXT folding tilt-in-space wheelchair, and the new P.R.O. CG rigid tilt-in-space wheelchair. Freedom seating and Freedom wheelchairs may be ordered together and assembled and shipped as a single package. Freedom seating systems are all "custom" in size, and manufactured specifically on an individual basis for end user populations that span pediatrics through geriatrics. HCPCS Codes are: Seats/E2609, Backs/E2617. Pricing varies upon prescription requirements.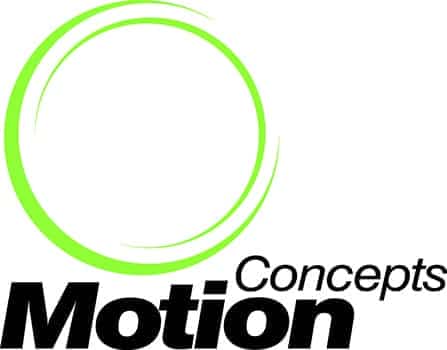 Motion Concepts LP
Phone: (888) 433-6818
Website: motionconcepts.com
Product: Invacare Matrx MX2 Back
A solid carbon fiber back shell contoured for optimum fit and support, cutouts reduce weight and buildup of heat and moisture. The Invacare Matrx MX2 Back is a back designed to seem barely there yet offer exceptional comfort, support and peak performance. Now available with new hardware options, new sizes, new cutouts and more adjustability than ever. Carbon Fiber Fixed Mount hardware aims to provide superb suspension for shock absorption, tone control, and an extremely comfortable ride. Quick Release hardware features popular Mini-Set brackets for ease of adjustment and portability. There is also a new 6″ back height for the most active users. Designed to be extremely light and able to be installed and adjusted in minutes. Height, angle and rotation can be fine-tuned with user seated in the back. Dimensions: 14″ to 18″ wide x 6″, 9″, 12″ and 16″ high with infinite angle adjustment (30º), height, width and rotation adjustable. Designed for active users and made of carbon fiber specially engineered to provide superior stability for peak performance. The carbon fiber fixed mount hardware provides excellent suspension for shock absorption, tone control, and a comfortable ride. HCPCS code is: E2615, and MSRP is $795-$940.

Ottobock
Phone: (800) 328-4058
Website: professionals.ottobockus.com
Email: [email protected]
Products: OBSS Tru-Shape, OBSS Ortho-Shape
Whether selecting the OBSS Tru-Shape or the streamlined OBSS Ortho-Shape, clients can benefit from a clinically-based seating solution. OBSS Tru-Shape is based on classic seating principles to offer precise pressure management and contouring for patients with positioning needs that require stable support at every moment, at every point. With customization options like soft spots, belt cuts, or inserts that boost stability just where the patient needs it, OBSS Tru-Shape is built to be a dependable, custom contoured seating product for the complex rehabilitation technology field. The newest member of the OBSS seating family, the vacuum-formed ABS thermoplastic shell provides a custom-shaped outer shell with a pre-determined seat-to-back angle. Then, multiple layers of fabric-covered inserts complete the system and offer growth and adjustment options. Options include ventilation holes and spacer fabric covers to help mitigate temperature and moisture at the seated surface; reinforced hip and thoracic lateral supports to aid with postural stability; various densities of foam to increase surface envelopment and immersion. Ottobock reports that OBSS is backed by the company's service and support, a 2-year warranty, a 60-day satisfaction guarantee, and reimbursement support. HCPCS codes: E2609 / E2617. MSRP for OBSS cushions is about $2,000.

Permobil | ROHO Seating and Positioning
Phone: (800) 851-3449
Website: Permobilus.com
Email: [email protected]
Products: ROHO Hybrid Elite SR Cushion, ROHO Custom Seating
Hybrid Elite SR: This innovative cushion combines the skin and soft tissue protection and Shape Fitting Technology of a ROHO Dry Floatation cushion with the stability from a contoured foam base. The Hybrid Elite SR Cushion facilitates the prevention of pressure injuries by decreasing friction and shear. At the same time, it offers increased stability for transfers, postural control, and lower extremity positioning. It can adjust to an individual's position over time. The Hybrid Elite SR cushion has the Sensor Ready port that connects with ROHO's Smart Check device. This device helps users find the proper inflation level to minimize tissue deformation and facilitate blood flow. Hybrid Elite SR is made for adults. HCPCS codes for Hybrid Elite SR are E2622 and E2623.
For ROHO Custom Seating, each seat and back is created from custom casts constructed from a 3D scanner or direct molds taken from a molded seating simulator. Reflection brand custom-molded cushions and backs offer premium seating solutions crafted by experienced technicians, to quickly deliver the high quality custom-molded cushions and backs. Each seat and back is created from custom casts constructed from a proprietary 3D scanner or direct molds taken from a molded seating simulator. The PSS97 Molding Frame Simulator is both an evaluation tool and a simulator, helping to identify and address every aspect of a client's seating needs. The molding frame is fitted with two bags filled with plastic beads. The design allows for easy repositioning and immediate feedback throughout the process. Once the proper contours are achieved, simply transfer the client, and use the vacuum pump to retain the shape. Then capture that exact shape by cast method or with the company's 3D digital scanner. ROHO Custom Seating is available in custom sizes. HCPCS codes for ROHO Custom Seating are: E2617 (Custom Back) and E2609 (Custom Seat). MSRP for ROHO Custom Seating is $1530 ea. ROHO Custom Seating includes moisture proofing and 1 removable cover.
 
PinDOT CUSTOM SEATING
Phone: (800) 451-3553
Website: www.invacare.com
Product: PinDot Customized Specialized Molded Seating Systems
New for 2017 is the CLIP, "Color Laser Imaging by Pin Dot." CLIP puts the process of custom mold image capturing in your hands using a laser camera attached to a tablet to scan and capture the shape and send it to PinDot. PinDot custom molded seating are highly customized and specialized seating systems. Exacting in detail, these systems are designed to meet the needs of the most profound seating and positioning challenges. As a fully customized seating system designed specifically for each end user, PinDot utilizes combinations of foam, gel, and air technologies for support, pressure distribution, and comfort. Both seat and back platforms may be constructed using either plywood or aluminum base materials to build upon. Plywood base materials also incorporate "T" nuts that are fastened to the wood and used in the attachment installation of all hardware. When aluminum is the platform of choice, then all hardware is fastened directly to the aluminum base. Supports surfaces are manufactured using molding technology and may be constructed by using a combination of several types of foam. The company also utilizes various "overlay" foams for added pressure distribution and comfort as well as gel and air technologies in specific locations typically associated with pressure and a high risk for skin breakdown. PinDot offers secondary support surfaces such as headrests, lateral supports, anterior trunk supports, and pelvic positioning belts. Cover material options are numerous and vary depending upon the requirements of the user. The company's seating systems are all "custom" in size and manufactured specifically on an individual basis for end users from pediatrics through geriatrics. PinDot may be installed on many Invacare or Freedom wheelchairs and delivered together as one package. HCPCS Codes are: Seats/E2609, Backs/E2617. Pricing varies upon prescription requirements.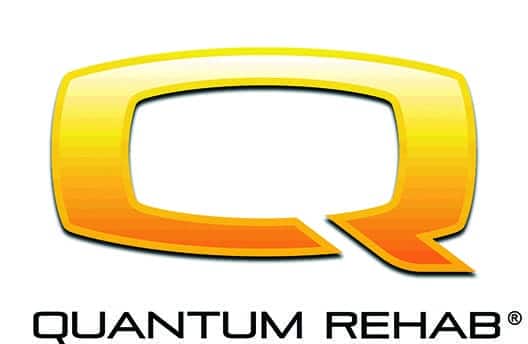 Quantum Rehab
Phone: (866) 800-2002
Website: www.QuantumRehab.com
Product: Synergy Spectrum Foam
Synergy Spectrum Foam or Gel is approved for Medicare code(s): E2605, E2607, E2608, with an MSRP of $530. Width(s) in inches: 16″ to 28″, depth(s) in inches: 16″ to 22″, cushion height in inches: 3″, and maximum user weight capacity is 650 lbs. Standard (no extra charge) accessories (cover, repair kit, pump, etc.): Four-way stretch cover. Available options (may incur upcharge or extra charge, such as incontinence cover, positioning components, etc.): Incontinence cover, solid seat insert. Construction of cushion (medium/media): Viscoelastic foam or gel insert. Construction of standard cushion cover: Four-way stretch. Made to be ideal for users who need positioning and skin protection.

Ride Designs
Phone: (866) 781-1633
Website: www.ridedesigns.com
Email: [email protected]
Products: Ride Custom Cushion 2, Ride Java Cushion, Ride Forward Cushion
Ride Designs cushions aim to provide improved postural control, mobility, and skincare to pediatric and adult users, with custom sizing available. Ride Custom Cushion 2 can aid in postural control and skin protection for complex seating cases, as well as to improve sitting stability for increased functional performance. The cushion design is simple and adjustable, with the ability to change over time, and reduce heat and moisture buildup. The new Java Cushion aids in reduction of pressure and tissue deformation, helps keep skin cooler/dryer; lightweight, and improves sitting stability for increased functional performance. The Ride Forward Cushion is built to provide skin protection and sitting comfort, as well as help keep skin cooler/dryer (inner incontinent-resistant cover). HCPCS codes are: Ride Custom Cushion 2 (E2609), Custom Fabricated Seat Cushion. Ride Java Cushion (E2624), Skin Protection And Positioning Wheelchair Seat Cushion, Adjustable, Width Less Than 22 Inches, Any Depth. Ride Forward Cushion, (E2607) Skin protection and positioning wheelchair seat cushion, width less than 22 inches, any depth. Ride Custom Cushion 2 MSRP ranges from $1,480 to $1,720, Ride Java Cushion MSRP is $475, and Ride Forward Cushion MSRP is $425. Additional parts, accessories, and modifications, as well as back supports and sports interfaces, are available.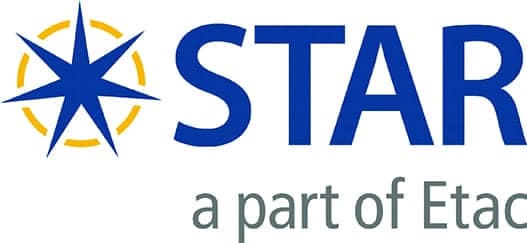 Star Cushion Products Inc
Phone: (618) 539-7070
Website: www.starcushion.com
Email: [email protected]
Products: Stabil-Ail Cushion, StarLock Cushion, Galaxy Cushion, Standard Air Cushion
Air adjustable wheelchair cushions and custom air cushions made for pediatric, adult, bariatric, and custom sizing. StarLock Cushion allows the user to stop the flow of air between each cell in the cushion. Stabil-Air Cushion is built to be an air cushion that provides added stability from utilizing internal foam supporters. This cushion is designed to prevent the patient from ever fully bottoming out. HCPCS codes are: E2622, E2623, E2624, E2625, and E2609. MSRPs range from $415 to $500 for standard size, non custom, cushions. The company offers additional covers and incontinent covers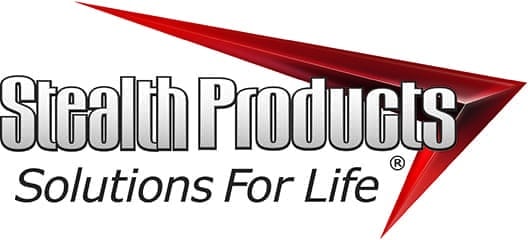 Stealth Products LLC
Phone: (512) 715-9995; (800) 965-9229
Website: www.stealthproducts.com
Email: [email protected]
Product: ADI Carbon Fiber Series backs
Ergonomically designed for proper posture, this seating system is engineered to ease the strain on the lower back during long, active days in a chair, by more equally distributing forces through the pelvic base of support, and good support naturally results in less pain. The ADI Seating System is engineered to be an excellent choice, whether as a first chair, or for a user who is finally ready to move on from inefficient, non-supportive alternatives. These seating products are designed for active individuals in lightweight wheelchairs who realize the importance of solid seating while demanding the lightest and strongest components available. Carbon fiber is used to offer exceptional strength without the weight, and provide maximum stabilization of trunk during push with less energy loss. ADI Seating Systems are also designed to help deter progression of postural deformities, facilitate upright seating in a chair, and reduce back pain. Carbon Fiber series backs are available in widths of 12″ to 19″, heights of 10″ to 13″, and are available in two contour depths, Active and Deep. Mounting hardware options include Fixed Elite, 2-Point Pro, and Quick Release. HCPCS Code: K0108. MSRP (includes mounting hardware) $745 to $955.

Sunrise Medical
Phone: (800) 333-4000
Website: www.SunriseMedical.com
Email: [email protected]
Product: JAY Fusion Cushion
The JAY Fusion Cushion features JAY Flow Fluid cushion insert and a pre-contoured closed cell foam base. The JAY Fusion is an adjustable wheelchair cushion designed for skin protection that features JAY Flow Fluid insert in a package that's comfortable, stable and supportive. Its contoured base is constructed from closed cell foam, providing positioning of the pelvis and thighs as well as reducing fluid migration in the insert. The JAY Flow Fluid allows for deep pelvic immersion into the cushion which distributes pressure and helps prevent skin breakdown. The JAY Fusion cushion has a water-resistant inner cover and X-static silver thread stretch outer cover helps prevent bacterial growth and reduces risk of skin breakdown. Available for adult, pediatric, and bariatric users. The JAY Fusion wheelchair cushion is made with a combination of JAY Flow Fluid insert and soft, dense foam. Together, these features allow the cushion to conform to each individual's shape, adjust to sitting positions, and ensure proper fluid placement beneath bony prominences to help protect the skin from breakdown. The fluid pad's zero-maintenance design and emphasis on reliability aims to deliver superior results for the life of the cushion. HCPCS codes are: E2622/E2623/E2624/E2625. MSRP is $440-$605. The JAY Fusion cushion is available in numerous widths, depths, heights and two weight capacities. Many modifications are also possible, including different cover materials, ROHO Air Cushion inserts, and pelvic obliquity pads.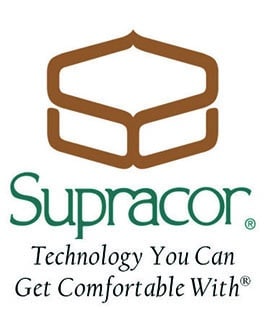 Supracor
Phone: (408) 432-1616; (800) 787-7226
Website: www.supracor.com
Product: Stimulite honeycomb cushions
Stimulite is manufactured to be lightweight and distribute weight uniformly across its surface. Its cellular matrix consists of alternating thick- and thin-walled cells that flex when compressed to relieve pressure. When sitting on a Stimulite cushion, the compressed cells radiate outward to surround and support the anatomy, self-adjusting to each individual while providing excellent stability. A ventilation system made up of tiny perforations in the cell walls allows air to circulate both horizontally and vertically, creating an ideal microclimate for long-term sitting comfort. As an added health benefit, the "footprint" of the flexible cells stimulates capillary action, keeping oxygenated blood in tissues and combating the numbness that can occur when sitting for long durations. Supracor's lightweight Stimulite honeycomb cushions provide Total Pressure Management—pressure relief, reduced shearing and ventilation to control heat and moisture—combating the primary causes of pressure sores. Their cellular matrix conforms to body shape, distributing weight uniformly across the cushions while flexing when compressed to relieve pressure and promote blood circulation. Perforations in the cell walls circulate air to eliminate heat build-up. Both the honeycomb cushions and their breathable covers are machine washable. Made to fit all sizes of users. Stimulite cushions self-adjust to the user by contouring to each individual's anatomy while equalizing pressure across their surface. Both the cushions and their covers are machine washable and dryer safe. Stimulite cushions are reimbursable under one or more of the following HCPCS codes: E2603, E2604, E2607 and E2601. MSRP for Stimulite cushions range from $188 to $614 for standard and $209 to $880 for non-standard sizes

Symmetric Designs
Phone: (800) 537-1724
Website: www.symmetric-designs.com and www.freeformseating.com
Email: [email protected]
Product: Free Form Seating
Free Form Seating custom seat backs are made from a versatile material designed with the ability to be reshaped, recycled, reused, grown, and adapted as the client grows or experiences weight fluctuations. They are 3D mouldable to distribute pressure evenly and to increase support anywhere on the shell. The breathable, washable covers are available in three preshaped sizes and custom shapes, and their angle, depth, and height are adjustable. The modular Free Form Seating custom seating system can be used in combination with air, gel, foam, honeycomb, and many other covering materials, and it can easily accommodate a kyphosis, scoliosis, and many other postural support needs. It is provided either as a kit, which includes everything needed for a custom backrest (cover, tools, shell, quick-release hardware) or as material for custom shapes, including full-body seating systems. Aluminum clamps and glass-reinforced nylon joining balls provide an extremely strong shell that is engineered to have a small amount of flexibility to absorb vibrations and provide dynamic feedback while still being supportive. Free Form Seating is appropriate for many types of users. It is especially effective for children, those with weight fluctuations or changing seating needs. Free Form dampens vibration, has excellent airflow and moisture dissipation, and can grow and change with the client. HCPCS codes are E2609 and E2617. MSRP varies depending on how much material is used. Free Form is compatible with many different types of positioning accessories and hardware. Headrests, chest harnesses, thoracic straps, and lap belts can all be mounted directly to the shell.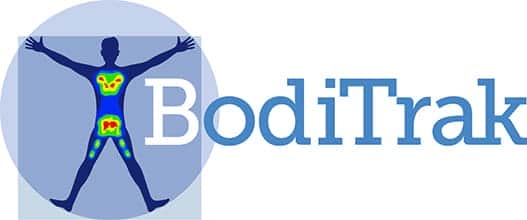 Vista Medical/PatienTech
Phone: (800) 822-3553
Website: www.BodiTrak.com
Email: [email protected]
Products: BodiTrak Clinical Seat and BodiTrak Lite for Seat. BodiTrak Clinical Bed and BodiTrak Bed and Operating Room Pad Monitor for long-term pressure monitoring
BodiTrak sensors are fabric stretchable pressure sensors made of three layers of stretchable Lycra. The stretch fabric limits the impact of the sensor on the cushion or bed surface being used. The BodiTrak electronics are built into the sensor itself and connects to a computer or tablet with a USB cable or wireless. There is no external interface box to manage. A stretchable sensing matrix limits the sensors' impact on cushions tested. Made to be easy to use with full featured software for seating clinics and researchers. Or, simplified, very easy to use Android tablet based software. Calibration stored onboard the sensor and BodiTrak uses a simple USB or Wireless connection. Made for use with all ages and settings. Sensors come in numerous sizes and configurations. MSRP is $1,500 to $5,995. Calibration service or equipment for purchase is available.