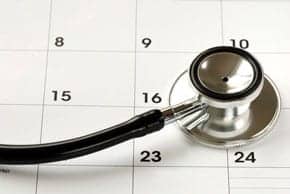 In correlation with the opening of the Brain Health Fair, Bob Filner, mayor, San Diego, has proclaimed March 16 as "Brain Health Awareness Day." The awareness day coincides with the free, daylong family event slated to be held at the San Diego Bayfront Hotel and designed to connect thousands of patients, families, and caregivers impacted by brain disease.
A recent news release notes that the Brain Health Fair will be hosted by the American Brain Foundation, the foundation of the American Academy of Neurology (AAN). The event will be held on the opening day of the 65th Annual Meeting of American Academy of Neurology, which is anticipated to bring nearly 12,000 neurologists and health care professionals to San Diego March 16 to 23. Pat Brown, weather anchor, ABC 10 News, San Diego, will open the event with a keynote address, during which the American Brain Foundation will acknowledge the "Brain Health Awareness Day," declared by Mayor Filner, according to the release.
Brain Health Fair attendees will reportedly be provided the opportunity to attend free classes taught by leading neurologists about the latest research advances in Alzheimer's disease, brain injury, epilepsy, autism, headache, multiple sclerosis (MS), Parkinson's disease, sleep disorders, stroke, and other types of brain diseases. The release also notes that nearly 50 exhibitors will also be on hand during the event to offer tips and activities including how to identify a concussion, dance therapy, support groups, free giveaways, and resources.
William Mobley, MD, chair of neurosciences, University of California, San Diego School of Medicine, AAN member calls the event a, "once in a lifetime opportunity for all of us in San Diego to learn from some of the best and brightest neurologists in the world who will teach free classes and share the latest advances in the prevention and treatment of brain diseases as well as ways for people to maintain a healthy brain," Mobley emphasizes.
Joe Terzi, president, CEO, San Diego Tourism Authority, echoes Mobley's sentiments and designates the event as, "an excellent example of how conventions and meetings are giving back to host cities in meaningful ways, and we're very grateful to the AAN for this opportunity."
Free registration for the event is now open, to learn more click here.
Source(s): American Brain Foundation, San Diego Tourism Authority