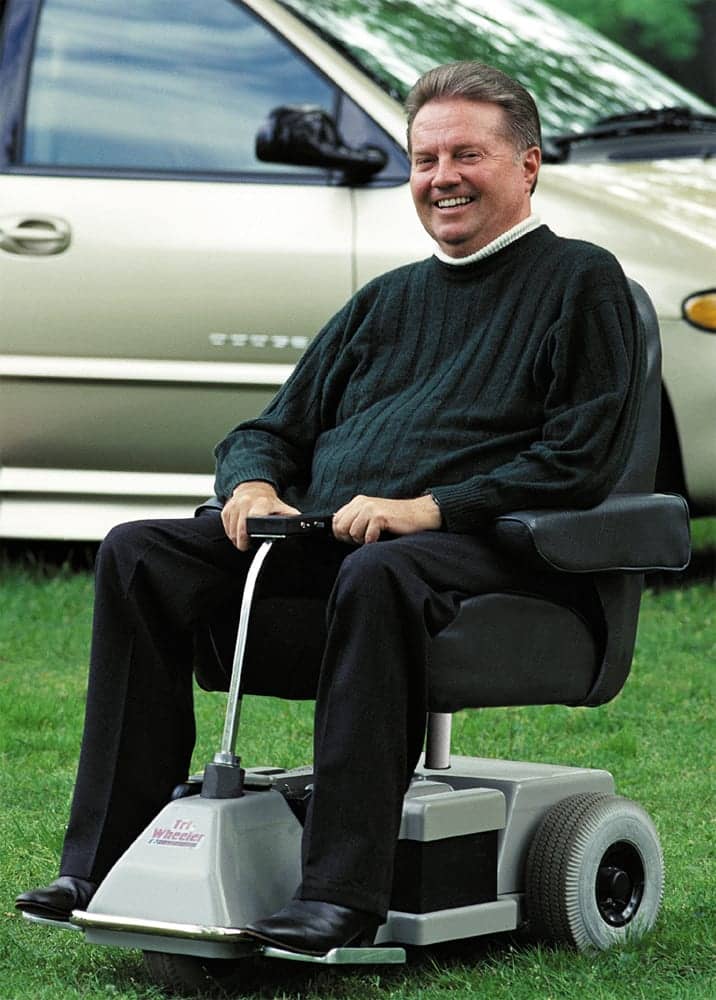 A recent news release announces that Ralph William Braun, founder and CEO, The Braun Corporation, (pictured right) passed away February 8 at age 72 years old. According to the release, Braun was diagnosed at age 6 with muscular dystrophy and credited his parents for fostering the will to overcome challenges related to his condition.
Braun's first mobility product was reportedly a motorized scooter, which he engineered and christened the Tri-Wheeler. His increased use of the scooter and increased attention to individuals with disabilities burgeoned into a part-time business in which Braun began filling orders for Tri-Wheelers from his parents' garage. The business eventually evolved into Save-A-Step Manufacturing.
The Braun Corporation, Winamac, Ind, notes that Braun's decision to modify his own vehicle originated when the factory Braun worked at moved. Following the addition of hand controls and a hydraulic lift to his Jeep for transport to and from work, the company reports that Braun then developed an approach to installing a wheelchair lift in Dodge's first full-sized, front-engine van.
From its start in 1972 and during the next decade, the company says, The Braun Corporation's product line built on the wheelchair lift. Upon the introduction of the lowered floor minivan in the 1980's, the release notes that Braun placed an emphasis on offering mobility solutions tailored to meet the individual needs of each customer while creating a network of dealers nationwide to assist in accomplishing this.
The company adds that the White House recognized Braun in 2012 with its "Champion of Change" honor and notes that Braun was also inducted into the National Mobility Equipment Dealers Association (NMEDA) Hall of Fame and recently received the Support of the Guard and Reserves Patriot Award for the support provided to his employees who serve in the military.
Source: The Braun Corporation