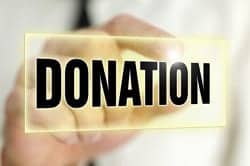 As part of a holiday season "Make-A-Wish" contest, Bruno Independent Living Aids announces that it is donating a "Joey" platform lift to Sam Wedig, a baseball fan aged 10 years with cerebral palsy (CP). The donation is intended to allow Wedig's grandparents, Coleen and Mark Wedig, to transport the child and his power wheelchair during trips to watch the Iowa Cubs baseball games.
The donation stems from a "Make-A-Wish" contest sponsored by Des Moines-based radio station Star 102.5 during the holiday season. The initial request for a wheelchair lift was made by Wedig's aunt, Dana Parmenter, and pursued by Advanced Rehab Technologies, an Urbandale provider of mobility solutions, who worked to get Wedig his powerchair through the Iowa Medicaid Administration.
According to a news release from Bruno, to address the need to transport the child's 300-pound power wheelchair to school, church, and the Cubs stadium, Advanced Rehab Technologies contacted Bruno. The Oconomowoc, Wis-headquartered company states that it agreed to donate a "Joey" platform lift in response to the request.
The "Joey" lift allows the user's personal mobility device to be driven onto the platform. Once the user exits the device, a button is pushed, and the lift's platform is raised. The lift will then ride a rail into the back of the Wedig family's 2009 Dodge Caravan for secure transport.
The release also states that Advanced Rehab Technologies will donate its time and services to install the lift in the family's van.
[Source: Bruno Independent Living Aids]