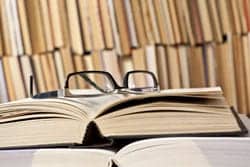 As a nod to April as Minority Health Month, Kessler Foundation, West Orange, NJ, has its spotlighted research targeting improved outcomes for individuals from minority populations with disabilities as a result of injury or disease.
John DeLuca, PhD, vice president, Kessler Foundation, notes that the Foundation's research centers on improving quality of life for individuals from all races and cultures, "We also focus on ways to enroll more people from minority groups in research studies. Having greater diversity in our study populations means our findings apply to more people with disabilities," DeLuca says.
According to a release from the Foundation, its research scientists Anthony Lequerica, PhD, and Denise Krch, PhD, are studying the best approaches to evaluate quality of life among the Hispanic population and the factors influencing employment post-injury. The study indicates that 77% of Hispanic individuals are employed prior to their injuries and 27.8% are employed one year following one year following traumatic brain injury (TBI). The researchers note that factors impacting employment include pre-injury employment and education, cause of injury, motor scores at rehabilitation discharge, and days in acute care and days in rehabilitation care. The Foundation reports that Krch and Lequerica plan to test the efficacy of a culturally customized treatment intervention for Hispanics with memory impairment following TBI.
The release notes that Krch is also examining the best ways to train a culturally competent research staff for recruiting and retaining research participants from a wide range of backgrounds with the ultimate goal of ensuring that the findings of clinical studies are appropriate for all populations.
Additionally, the Foundation's Amanda Botticello, PhD, MPH, Denise Fyffe, PhD, are currently studying how demographic factors influence recovery in individuals with SCI. Botticello recently received a grant from the National Institutes of Health (NIH) to study the role of environmental factors in rehabilitation outcomes. Botticello will reportedly analyze what community factors, such as lack of resources, socioeconomic disadvantage and physical inaccessibility, may put individuals at greater risk for health problems, functional decline and social isolation after SCI.
Fyffe is currently studying the impact of culture on perceived health-related quality of life among children and young adults with disabilities, the Foundation says. Fyffe is also investigating the social, cultural, and clinical factors linked to poor functional outcomes in individuals with SCI.
For more information about Kessler's ongoing research, visit kesslerfoundation.org
Source: Kessler Foundation