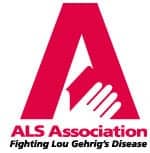 In recognition of ALS/MND Global Awareness Day, The ALS Association reports that it is partnering with the International Alliance of ALS/MND Associations. According to a recent news release, outside of the US, amyotrophic lateral sclerosis (ALS) is more commonly known as motor neuron disease or MND.
Jane H. Gilbert, Association president and CEO, notes, "Scientific research, coupled with clinical studies and quality care for those whom ALS has impacted, will serve as the means for realizing a world where ALS no longer robs unsuspecting individuals of their ability to walk, talk, and eventually breathe." Gilbert adds that finding treatments and an ultimate cure for ALS is a global effort.
In honor of June 21 as MND Global Awareness Day, the release reports that The ALS Association is asking ALS patients, caregivers, and others to show their support and increase awareness of the fatal disease by exchanging Facebook and Twitter profile pictures using an ALS Twibbon and tweeting using the hashtag: #worldwithoutALS.
The ALS Association notes that it has committed more than $67 million to find effective treatments and a cure for the disease. The funding has increased the number of scientists globally who are studying ALS and has helped provide key discoveries, including new insights into the complex genetic and environmental factors linked to the disease, the organization adds.
Gilbert emphasizes that The ALS Association, "continues to fight this disease by funding the best and brightest scientists in the world to eradicate this fatal disease, working with our elected leaders in Congress, and working with other governmental entities and ALS research organizations."
Source: The ALS Association