The new Lands' End Universal Collection of adaptive clothing, launching in Lands' End School on September 1, is designed to help make it easier for students with disabilities to dress themselves.
The initial collection comprises eight pieces: the easy care, stain-release Oxford Shirt; 100% Cotton Interlock Performance Polos; boys' Iron Knee wrinkle-resistant chino pants; girls' and boys' chino shorts; girls' cotton performance mesh polo dress; girls' easy care soft ponté skirt; and a girls' wrinkle resistant easy care chino skort.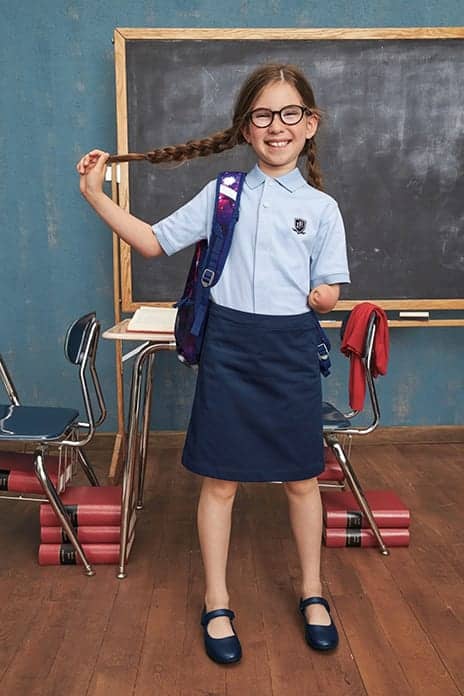 All the pieces in the line resemble Lands' End clothing, but instead of button closures, the tops and bottoms have magnetic closures made with MagnaReady technology and rip & grip closures. In addition, to make each item as sensory friendly as possible, all pieces have either heat transfer or satin tags plus smooth, clean-finished seams and waistbands to eliminate potential irritants, notes a media release from Lands' End Inc.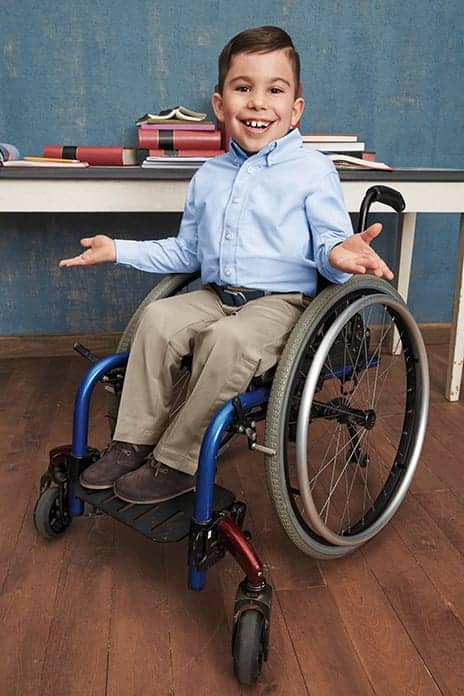 "At Lands' End School, we take great pride in offering 'Sizes For Every Student'," says Cathy Mays, senior merchandise manager, Lands' End Inc, in the release.
"As the preferred provider of school uniforms to more than 5,000 schools globally, outfitting students and faculty of all ages and sizes, Lands' End School's new Universal Collection was a natural evolution," Mays continues. "Now even more kids can look forward to going back to school in their favorite chino pants or polo shirt."
For more information and to order, visit Lands' End.
[Source(s): Lands' End, PR Newswire]