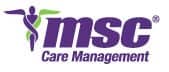 A strategic partnership between MSC Care Management, a One Call Care Management (OCCM) company, Parsippany, NY, and Game Ready will reportedly pave the way for the development and launch of a new wrap designed to accommodate traumatic below-the-knee amputee patients. The companies report that the wrap incorporates technology used by NASA in the design of astronaut spacesuits.
The device is intended to assist in post-operative recovery of patients with below-the-knee amputations. The collaborative effort with Game Ready, according to Will Smith, executive vice president, care management services at MSC, reflects the company's aim to provide quality solutions, expertise, and products in order to positively impact the way in which injured workers receive care, from injury to recovery. Craig Grabell, president, CEO, Game Ready, echoes Smith's sentiments noting that MSC Care Management's network of insurance companies, payers, and medical providers committed to assisting patients, can now benefit from the Game Ready technology.
The technology is also engineered to assist in the recovery of elite athletes, professional sports teams, and top military organizations, according to the release. Game Ready's ACCE technology blends active compression and cold therapies to minimize pain and swelling while increasing blood flow and delivering oxygen to the injured area, a company news release notes.
In recent studies, the companies add, the Game Ready wraps exhibited a reduction in post-operative interventions and improved pain relief. The results also suggest that patients recovered at a 30% to 50% faster rate, allowing for a swifter return to work and reduced time spent on modified duty.
Source(s): One Call Care Management, Game Ready