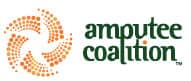 The Amputee Coalition, Manassas, Va, and MedStar National Rehabilitation Hospital have reached a peer support affiliation agreement, designed to officially embed the Coalition's peer support program into the facility, according to a recent news release. The agreement is also intended to provide the opportunity in the future for other hospitals and rehabilitation facilities to integrate the Coalition's program.
The release notes that MedStar National Rehabilitation Hospital will use Coalition materials and guidelines for peer visitation and will also offer an official trainer on staff for training peer visitors.The Coalition adds that it will provide support in integrating the program, training staff, and providing materials.
Sue Stout, chief policy and programs officer, Amputee Coalition, calls the agreement a "win-win for everyone. Those who benefit the most from this relationship will be patients of the MedStar National Rehabilitation Hospital because this will set the system in place to ensure that every patients who wants a peer visit will be able to get one," Stout says.
Jessica Barth, inpatient occupation therapist, MS, OTR/L, echoes Stout's sentiments and adds that the, "partnership agreement between the Amputee Coalition and MedStar National Rehabilitation Hospital will provide an additional layer of support and mentorship to an already existing intensive rehabilitation program for individuals following an upper-limb or lower-limb amputation. We are excited to embark upon this partnership with the Amputee Coalition," Barth says.
The Coalition reports that it will also be seeking agreements with other hospitals around the country, targeting Commission on Accreditation of Rehabilitation Facilities (CARF) accredited rehabilitation facilities.
Source: Amputee Coalition