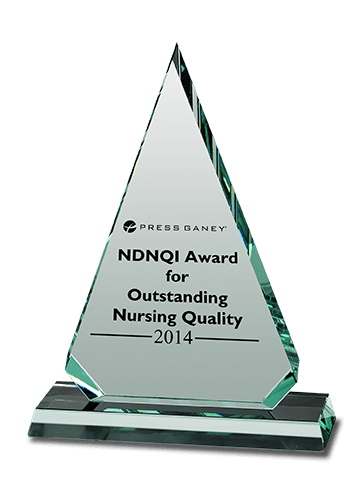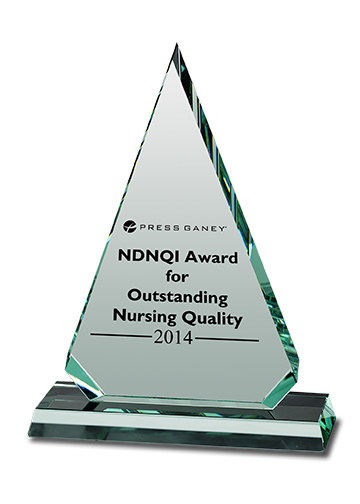 Craig Hospital has been named a winner of the 2014 NDNQI Award for Outstanding Nursing Quality by Press Ganey Associates Inc. The award recognizes the top-performing rehabilitation hospital that has achieved excellence in overall performance in nursing quality indicators. This is reportedly the fourth time in five years Craig Hospital has received this recognition.
According to a media release from Craig Hospital, the NDNQI Award for Outstanding Nursing Quality honors hospitals that have made impressive and measurable improvements in nursing performance and patient outcomes. The award is given annually to the top-performing facility in each of seven categories: academic medical center, teaching hospital, community hospital, pediatric hospital, rehabilitation hospital, psychiatric hospital, and international. Press Ganey is a health care performance improvement company and partners with more than 11,000 health care facilities, including more than half of all US hospitals, to reduce suffering and improve the patient experience.
"Our nursing staff works extremely hard to provide quality patient care with outstanding outcomes. They are committed to continuously improving the patient experience," said Mike Fordyce, president and CEO of Craig Hospital. "This is an important achievement for Craig Hospital and all those we serve."
The quality nursing indicators used in the determination of the NDNQI award include: falls, hospital-acquired pressure ulcers, and infection rates, which are consistently low at Craig Hospital. Craig Hospital reports that it ranks high in RN satisfaction. The facility also states that RN satisfaction scores are compared in categories including RN-physician relationships, staffing and resource adequacy, nurse manager performance, foundations for quality of care, and participation in hospital affairs.
[Source: Craig Hospital]