by Frank Long, Editorial Director
Efficiency is the name of the game whether you are a treating therapist, a patient with a schedule to keep, or a practice owner looking to fill an appointment calendar. Rehab Management gathered representatives from several leading software manufacturers to learn how appointment and scheduling features engineered into their current software solutions can uncover those efficiencies and make them work to increase revenues and patient satisfaction.
Appearing in this special roundtable are: John Wallace, PT, OCS, BMS Practice Solutions; Chance Grossman, Cedaron; Jerry Henderson, PT, Clinicient; Sharif Zeid, MWTherapy by Merlinwave; Steven Presement, Practice Perfect EMR + Management Software; Billy Rogerson, ReDoc by Net Health; Daniel J. Morrill, PT, MPT, DPT, TheraOffice by Hands On Technology; Terrence D. Sims, Raintree; and Heidi Jannenga, PT, DPT, ATC/L, WebPT.
How should practices be using appointment scheduling to become more efficient? Are there helpful software features that are commonly overlooked?
John Wallace: BMS offers a Scheduling Module that enables practices to customize appointments according to their specific workflow and treatment protocols. BMS Scheduler as well as most updated scheduling systems offer similar features for a) scheduling by block of time as well as by day, week, month, b) changing appointments and double booking appointments, c) showing a variety of schedule views by practice, location, provider, etc, d) differentiating the types of appointments by color code, and, e) providing easy access to vital patient case information while in the Scheduler.
Chance Grossman: The Cedaron Scheduling Module has many features that streamline a practice's workflow. Front desk staff can easily communicate with therapists by sending messages from within the scheduler alerting them that a patient has arrived, is a no-show, has cancelled, etc. Once the front desk arrives a patient, that chart is automatically opened in the treating therapist's workstation, reducing time spent searching for a patient file. Therapists can open all of their patients' charts for the workday by simply clicking on the appointments in their schedule. Multiple patient charts can be open simultaneously and at the exact spot the therapist left off, allowing therapists to easily go back and forth between charts as they move from room to room. Therapists can quickly access and print or email a patient's list of all future appointments.
Jerry Henderson: Our Insight platform, processes, and front desk tools are designed to relieve tedious scheduling and registration headaches and bring greater speed and ease to the way front offices work. The end result is more efficient practices that utilize: seamless scheduling, documentation, and billing; prioritized task management tools; and streamlined and clear team communications.
Sharif Zeid: Scheduling is the heart of productivity for any thriving practice. There are several keys to using appointment scheduling efficiently. First, practices should ensure that they are using a customizable scheduler, and that the scheduler is configured to the practice's clinic hours, therapist work hours, and the look of the appointment. Second, practices should take advantage of features including wait lists and automated search tools.
Terrence D. Sims: The primary objective for scheduling should be to maximize the capacity of your providers to treat patients. To accomplish this, the scheduling software must be easy to use, quick and efficient, and provide effective tracking as changes are made throughout a day. Raintree's scheduler has multiple features to help busy practices maintain available time slots for providers and locations to maximize productivity and revenue. Visual indicators indicate overall availability for a given location or provider to help a scheduler balance overall volume effectively. Our "Wait List" allows practices to manage a running list of patients willing to take appointments on short notice. By using the electronic Wait List, canceled appointments can easily be reallocated to other patients to keep schedules full.
Billy Rogerson: Often what precedes scheduling a visit is a piece of a paper; or more specifically, a fax. A large percentage of clinics are faxed hundreds of pages a day; signed plans of care, communications from physicians, great deals on trips to the Bahamas, and new referrals. Your software system should make finding and managing those referrals easy, because we see time and time again that referrals are lost, misplaced, or not scheduled soon enough so your clinic is losing business. Make sure your software has an inbound referral/inbound fax management tool so you can be sure to get every referral on your schedule.
Daniel J. Morrill: Becoming more efficient with scheduling operations starts with staff training and having workflow processes that best represent your brand. Appointment scheduling is just a spoke in your wheel of great customer care and can be used to implement your best practices. Do you schedule all patient appointments at once? Do you only schedule a patient a week at a time? Do you offer weekend appointments? Software with features such as re-occurring appointments, appointment listing printouts for patients, smart search functionality for open appointment times, and appointment booking rules are all great features to help become more efficient.
Heidi Jannenga: Therapists can't make money without treating patients, which means streamlining the scheduling process can significantly impact a practice's efficiency and revenue. As such, a good scheduling software should help reduce no-shows by sending out automatic appointment reminders (via email, phone, or text) and even tracking each patient's cancellation or no-show rate (a feature that is still commonly overlooked). Scheduling software also should be easy to use, organized intuitively, and accessible from anywhere and at any time. That way, users can make scheduling adjustments regardless of whether they're working in the clinic or off-site. Furthermore, users should be able to access patient records directly from the schedule; that way, there's no time wasted toggling between systems or tracking down files.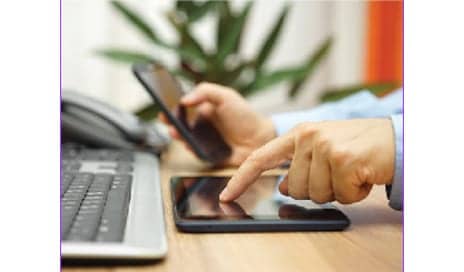 How can the appointment scheduling features in your software help reduce no-shows, or otherwise positively affect the bottom line?
John Wallace: BMS RevFlow system offers a variety of Scheduler Reports, including our Master Appointment List, which shows appointment status and if an appointment has been cancelled, as well as the reason for the cancellation (for example, "no-Show"). Showing reasons for cancellations and making that available via reports can help practices incorporate protocols for minimizing and eliminating Cancellations and "no-Shows." BMS also offers an integrated Appointment Reminder service that has proven to reduce the rate of "no-Shows."
Chance Grossman: The Cedaron Scheduling System has a wait list feature that allows staff in charge of scheduling to contact the next-listed patient following a cancellation, keeping productivity high and patients satisfied. Also, the scheduling module features a reminder system that alerts patients of upcoming appointments by email, phone call, or text message, reducing the number of no-shows.
Jerry Henderson: The Clinicient Insight platform equips the front desk to quickly serve and engage patients, and reduce cancellations and no-shows. Key features that reduce no-shows include: scheduling ahead to keep schedules full; alerts to fill cancellations fast; and reporting that optimizes utilization.
Sharif Zeid: No-shows are huge productivity killers because they happen unexpectedly and there is no opportunity to find another patient instantly to utilize the slot. Clinics should ensure that they are taking full advantage of all reminder options that their system offers. MWTherapy can be used to email or text patients automatically before their visit as a reminder, and its reminders are customizable. This not only substantially reduces no-shows but also allows practices to offer modern, convenient customer service—something many patients appreciate.
Steven Presement: First of all, any good scheduling system should automate the sending of appointment reminder emails, texts, and phone calls. Having patients reminded a day or two before each of their appointments will drastically reduce cancellations and no-shows. Second, by using appointment scheduling it becomes very easy to track those patients who have vanished into the ether. By knowing, electronically, whether any future appointments exist, scheduling software should be able to produce a report showing all active patients who you have not seen for "x" number of weeks who do not have anything booked into the future. Third, by using good scheduling reporting, you can identify patients who are not adhering to a treatment plan. Fourth, automated Waiting Lists remove the burden of admin staff constantly having to check the schedule to see if something has become available. And lastly, allowing patients to book and look up their own appointments online will certainly assist in the booking process, making it easier for patients to book on their own time.
Terrence D. Sims: Active and ongoing communication with patients is the most critical factor in reducing no-shows or other events that result in a lost visit and lost revenue. In addition to standard appointment cards and lists, Raintree also offers interactive solutions to support patient engagement, including a Portal and RTConnect. Through RTConnect, we can leverage communications to patients about appointments and can interactively display updates to indicate details like appointment confirmation. The goal is to give our clients solutions and options for their workflows that help them reduce patient no-shows and increase patient engagement.
Billy Rogerson: Every scheduling application should be able to send automated reminders to patients to remind them of their visit. Many industries are doing this now, and if your clinic is not, you are missing out on a lot of revenue, and your patients are likely having worse outcomes because they aren't being treated as frequently as they should be. ReDoc's Appointment Reminder will automatically call/text/or email patients just by scheduling them. It is the norm for our clients to increase their annual net revenue whenever we help them implement our appointment reminder.
Daniel J. Morrill: Features such as text and call reminders with appointment confirmation has the potential to reduce non-revenue "holes" in a therapist's schedule. If a patient does not show up to an appointment, it will be much harder to make up that lost revenue, so being proactive will always improve productivity. Looking at arrival rates on patients is another way to reduce no-show rates. For example, try not to schedule a patient that has a poor arrival rate during a high demand time of the day.
Heidi Jannenga: No-shows are a frustrating—but inevitable—reality for the majority of PT clinics. A good scheduling software should offer automatic reminders with customizable delivery options such as text, emails, or phone calls. That way, no matter how busy a clinic gets, notifying patients of their upcoming appointments doesn't fall by the wayside. WebPT's software also makes it easy for clinic staff to look ahead and avoid scheduling patients on the days that are close to being overbooked. Long wait times are a contributing factor to future no-shows, and patients are more likely to make the appointment if they have the chance to provide input on their preferred day and time.
For multiple-site clinics or large practices with very high patient volume, what benefits does your product offer for schedule management?
John Wallace: There are many key functional benefits our scheduler delivers to high-volume practices. There are a few additional benefits RevFlow delivers for high-volume practices, including a Provider Dashboard that enables a treating therapist to see a snapshot of their schedule for the day, including key patient information related to case, appointment type, expiring eligibility, next doctor visit, and any appointment notes. BMS RevFlow system is also integrated with Patient Communication Systems that provide patients access to their accounts and enables them to register online.
Chance Grossman: With the correct permission, front desk personnel can see and schedule appointments at all facilities and for all therapists. Productivity reports can be generated by an entire enterprise, a facility, or by a single therapist, giving management important insight about their business.
Jerry Henderson: From scheduling therapy appointments to managing patient accounts to following insurance changes and co-pays, Clinicient's Insight platform helps multiple-site clinics or large practices with very high patient volume to simplify schedule management. Insight supports large practices with the following features: schedule multiple therapists and locations; multiple views of schedules and appointments; and email and text appointment reminders.
Sharif Zeid: ?MWTherapy is efficient, easy, and powerful for multi-location and large practices because it is completely cloud-based. Practices can efficiently schedule for multiple locations and multiple therapists, including therapists that may travel between clinic locations. This is done through MWTherapy's unified scheduler, which allows for quick and efficient viewing and scheduling in a variety of different calendar views, including viewing multiple therapists at the same time. Another big benefit is that our scheduler is backed by various reports that can help measure and manage therapist productivity.
Steven Presement: First, by having multiple-site scheduling, it becomes very easy for an admin person to jump from location to location easily, booking a patient at the most appropriate site without having to contact each site individually to see what's available. Second, as the number of staff and locations grow, it becomes increasingly difficult to get a handle on who is working—and who isn't. Electronic scheduling allows productivity reports to be generated, what percentage of each clinician's time is actually being spent with patients, how much time are they leaving on the table, case load management, etc. Lastly, tracking cancellation and no-show rates by therapist is key. Multi-location practices typically rely more on good management reporting since direct supervision is not always available.
Terrence D. Sims: Raintree's scheduler is intuitively designed and flexible to manage organizations that have schedules with complexities and complicated workflows. Raintree Scheduler Views display appointments easily for both office staff to manage as well as scheduling call centers. Searching capabilities allow easy access to available appointments for specific providers, locations, and times. Displays and reporting help users, managers, and administrators have visibility into their practice to aid them in effectively managing provider schedules and patient appointments.
Billy Rogerson: With ReDoc schedulers can view individual locations at a time, look at preset groupings of therapists to review their schedules, and create ad hoc groups of schedules at the same time. ReDoc's auto scheduler feature is incredibly helpful to the busy clinic when the patient has difficult time constraints (and/or is being seen for multiple disciplines). Just put in the times on a weekly basis your patient is free, which disciplines she is being treated for, which therapist the patient prefers (and others that are allowable that she can see), press "search," and the system finds all of the available time slots (and consecutive time slots if she's been seen for multiple disciplines) for that patient. Lastly, ReDoc's scheduler makes managing authorizations, the Medicare Therapy Cap, and cancellation/no-show rates a breeze through automated reports and alerts.
Daniel J. Morrill: One of the most powerful schedule management features in TheraOffice Schedule is the ability to report patient vitals that allow the schedulers to see instantly the frequency and duration that is set by the therapist in the evaluation or plan of care. This allows the patient to be scheduled according to the plan set by the therapist and the patient. Alerts and reminders can then be created to monitor progress. Schedule density and productivity reports are also critical to tracking the success of schedule management.
Heidi Jannenga: Overbooking and disorganization are two of the most common challenges for these types of facilities. Luckily, those two issues can be solved with an integrated software that is accessible to everyone across all treatment locations. With our web-based system, users can log into their practice's account from any location and see real-time updates to the treatment schedule. This helps prevent double-booking or scheduling appointments too close together. Usability-wise, to help large practices better manage multiple therapists' schedules, WebPT features color-coded calendars as well as drag-and-drop functionality. RM